Interview
Interview with Dr Dirk Van Hyning, CEO of Alexium International
CPSC has voted to immediately warn the public about the dangers of using products containing organohalogen flame retardants.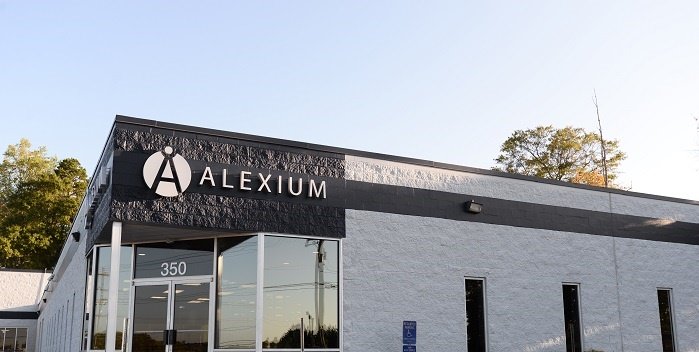 20th October 2017
Innovation in Textiles
| Perth
The United States Consumer Product Safety Commission (CPSC) has voted to immediately warn the public, especially pregnant women and young children about the dangers of using products containing organohalogen flame retardants (OFRs), a class of chemicals found in children's toys, mattresses, furniture, and the plastic casings of electronic devices.
According to the federal agency, compounds in this chemical group have been linked to cancer, neurological deficits, hormone disruption and other health problems. The CPSC warning came one week after the commission voted to take steps towards imposing new regulations prohibiting manufacturers from adding any halogenated flame retardants to certain products.
Innovation in Textiles' Jana Bukolovska spoke to Dr Dirk Van Hyning, CEO of Alexium International, a leading developer of novel technologies providing flame retardancy for a wide range of materials, about the implications this ban may have for the textiles industry and for the company.
How do you feel about the recommendations released by CPSC? Do you believe OFRs should be banned altogether as a group?
To be clear, all OFRs aren't banned, just non-polymeric OFRs, which is a key distinction. This may sound counterintuitive, but I was not in full support of a ban on the entire class, even though it is "the competition," so to speak. The reason is that I am a huge believer in science guiding any regulatory action and my opinion is that although it may not be as efficient as banning the whole class, a direct link between any substance and environmental hazard or biological effects should be determined before a substance is banned.
Once you decide to step outside of that, I feel you are on a slippery slope toward fear-based legislation. That being said, as head of a company that was founded precisely because we knew where legislation was headed in flame retardants, it's obviously a big step forward for us.
How challenging do you think it will be for manufacturers to adapt to new recommendations?
I think it is tough for manufacturers to make any sort of change—not because they lack sophistication or knowledge, but because that's just not the business many manufacturers are in. Most of our customers, which are largely manufacturers to a large degree, are worried about classic textile metrics—percent off-quality and on-time delivery.
The best way to shoot yourself in the foot on both metrics is to do something different. That's just the world they live in, and it's a big part of our business model. Alexium doesn't just invent new molecules and drop off a catalogue. We are in the business of delivering to our customers' door a product specifically tailored to drop into their facility and process seamlessly. So far, we've been very successful with that approach.
How important are they for the textiles industry?
Absolutely critical. With few exceptions, such as wool and inherently flame-retardant fibres, most textiles are basically solid fuel—they burn readily and in the case of some fibres, like acrylic, they are extremely flammable. Uniforms, for example, without flame retardant chemicals applied would melt to the skin and do more damage than the fire. In the home, the single largest source of fuel is that mattress, and flame retardants play a critical role in giving occupants time to exit a burning structure. Fire retardant chemistries play a crucial role in enabling safety from fire at price points people can afford.
What are the benefits of Alexium's FRs compared to OFRs? How effective and safe are they in textile applications?
Alexium's chemistries are all either organophosphorus molecules or polymeric or both. They have been as extensively studied as non-polymeric organohalogens but show none of the same ill effects. The flame retardant mechanism of organophosphorous compounds is more nuanced than organohalogens, meaning you can't just apply one organophosphorous compound to any material and have it work like you can with organohalogens.
That's why there has been so little innovation in the organophosphorous flame retardant space and companies have stuck with organohalogens for so long despite their apparent toxicity. What Alexium has managed to do over the last five years is develop a suite of proprietary chemistries that will enable users of organohalogens to replace them on virtually any textile substrate and they will perform to the standards of organohalogens. We're unique in that way.
What was the initial introduction of Alexiflam FRs into textiles market like? When was it?
Our first real commercial product was our Alexiflam FR product that we introduced in early 2014. It was developed primarily with the goal of treating 50/50 nylon-cotton uniforms for the military in mind. There was a learning curve in that market and since that time we have increased our knowledge and experience. We continue to flesh out improvements and innovations in our product offering and are beginning to enjoy success. It's been a rewarding and exciting several years.
In May, the company reported rising sales of the Alexiflam series FR products. How are they doing now? What are the main growth drivers?
Very well. We're starting to see fruits of efforts we began two years ago or longer. Gaining traction as a relatively unknown company offering a safety product to replace an incumbent that is under threat but still legal is tough, tough work and our customers are very busy trying to get product out the door every day.
The main growth drivers for us in the flame retardant space are largely in tent fabrics, military and protective fabrics and we're launching a really exciting new product called Alexiflam NF (natural fibres), which we believe will be very disruptive product in the cotton, wool and lumber markets. We believe our biggest growth phase hasn't really even begun.
Do you expect the demand for products like Alexiflam to increase now that there are ongoing efforts to ban OFRs?
No question. As an example, about five years ago, in the area of durable water repellants, studies began to convincingly show that the breakdown products of the most commonly used water repellants were persisting in the environment and accumulating in human tissue acting as endocrine disruptors.
Those breakdown products were organohalogens, and organohalogen flame retardants have been proven to act identically to those water repellants. In that case, the entire industry moved away from that class of water repellant without a single piece of legislation being passed. Now that there is even a hint that regulation is coming, we expect to get a lot busier.
Further reading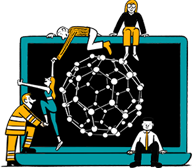 Business intelligence for the fibre, textiles and apparel industries: technologies, innovations, markets, investments, trade policy, sourcing, strategy...
Find out more