Composites
Tecnofire's success in fire testing for rail applications
Tecnofire is a range of intumescent fire protection materials which are designed for use in composite applications and are effective in protecting the underlying structure during a fire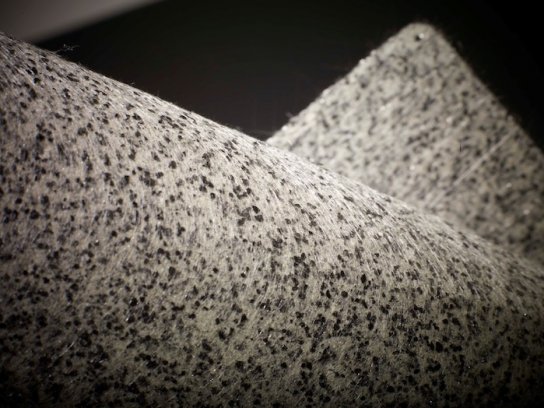 12th October 2020
Innovation in Textiles
| Burneside, United Kingdom
Technical Fibre Products (TFP) has shared new fire test data for the use of its Tecnofire in rolling stock composites applications. The results demonstrate Tecnofire's effectiveness in enabling composites manufactured from a non-FST epoxy carbon fibre prepreg to pass key elements of the EN45545-2 rail standard with a HL2 R1 rating, the company says.
Tecnofire is a range of intumescent fire protection materials which are designed for use in composite applications and are effective in protecting the underlying structure during a fire, whilst reducing smoke and heat release.
A recent 3-year study of the materials, carried out by the University of Nottingham Ningbo China, investigated the performance of Tecnofire for use in composite applications in the rail sector. The study focused on the incorporation of Tecnofire into composites in order to pass fire tests which are part of the EN45545-2 standard required in rolling stock applications for interior panelling (R1).
Three types of composite were investigated; a standard (i.e. non fire, smoke & toxic fume (FST) rated) epoxy carbon fibre prepreg based composite, a standard non-FST epoxy carbon fibre prepreg based sandwich composite and finally, a polyester resin vacuum infused composite window panel for an underground train. All 3 parts were fabricated and subjected to stringent fire testing to assess their performance to specific EN44545 tests.
The fire tests carried out were ISO 5660-1 (MARHE (kW/m2)), ISO 5659-2 (Ds(4), VOF4 (min) and CIT at 8 min). The control panels not incorporating the Tecnofire material achieved HL1 (R1), which is the lowest level of performance to EN45545-2. For the 3 different composite structures incorporating Tecnofire, all MARHE (kW/m2), Ds(4), VOF4 (min) results successfully achieved the EN45545-2 HL2 R1 requirement and all CIT at 8 min results achieved the EN45545 (higher rated) HL3 requirement.
This success, TFP says, demonstrates the effectiveness of Tecnofire in providing the required level of fire protection to the structure; incorporating a layer of Tecnofire intumescent veil improved the FST performance of the composite part from HL1 to HL2 (R1). HL2 R1 rating makes the composite parts suitable for use in interior panelling in the majority of trains currently manufactured.
In the case of the window panel, the results were particularly notable, as the fire test results were all very close to the HL3 rating and the part also surpassed all the mechanical requirements for use in an underground train.
In addition to its successful performance in fire testing Tecnofire offers a number of advantages; it is easy to incorporate at the surface of the composite before processing, is readily infusible, requires no additional processing steps and the required mechanical properties can still be met. It also potentially removes the need for specialist fire retardant resins to be utilised. It has been used extensively in a range of industries and has been specified for use in utility poles, bridges, fire doors, aircraft and mass transport applications such as buses, trams and trains following successful fire testing.
A more detailed discussion of the EN45545-2 results will be presented as part of a Composites World webinar titled Enabling Composites to Pass Stringent Fire Tests Using Advanced Nonwovens on 24 November at 2:00pm EST.
More details can also be found on TFP's website www.tfpglobal.com, along with a comprehensive flyer on the testing which can be accessed from the download section.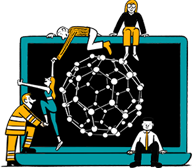 Business intelligence for the fibre, textiles and apparel industries: technologies, innovations, markets, investments, trade policy, sourcing, strategy...
Find out more