Technology/Machinery
Ultrasonic bonding assembly for leak-free reliability
Sonobond Ultrasonics offers two types of ultrasonic bonding units especially applicable for assembling protective coverings.
18th August 2017
Innovation in Textiles
| West Chester, PA
Manufacturers of many types of protective coverings that require impermeable seams, including those used for cars, RVs, motorcycles, utility and all-terrain vehicles, boats, and snowmobiles, outdoor furniture covers and cushion liners, can benefit from using Sonobond Ultrasonics' equipment for ultrasonic leak-free seaming, the manufacturer reports.
"Sonobond technology offers unparalleled efficiency, speed and reliability for ultrasonically joining fabrics that are 100% synthetic or fabric blends that contain up to 40% natural fibres," explained Melissa Alleman, vice president, Sonobond Ultrasonics.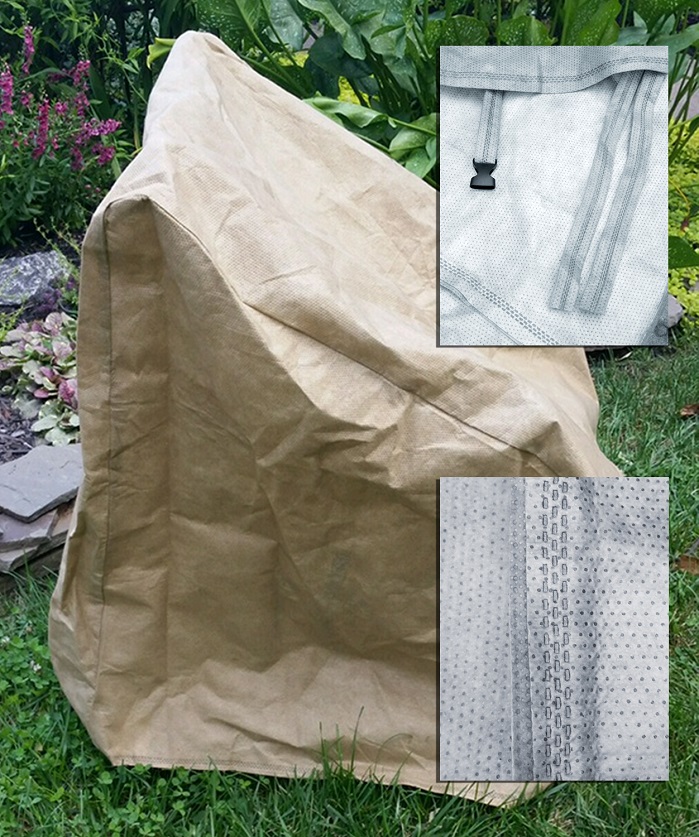 Sonobond Ultrasonics, a leading manufacturer of ultrasonic welders and bonders, offers two types of ultrasonic bonding units especially applicable for assembling protective coverings.
Equipment options
Though similar in appearance and operation to a traditional sewing machine, Sonobond's SeamMaster High Profile Ultrasonic Sewing Machine has a high clearance between the wheel and horn, allowing increased access for hand-guided applications with curves and tight tolerances. The unit can seam, trim and seal in one step, and offers a wide selection of interchangeable pattern rollers that also hem, emboss and print. The machine requires minimal training to operate and it is also available as a modular unit that can be integrated into production lines.
For bulky, large, multiple-layer and/or difficult-to-bond materials, Sonobond offers the SureWeld 20 Ultrasonic PlungeBonder. A combination of a rugged welding press and heavy-duty power supply, the welding horns and nests or fixtures of this unit can be customized, allowing it to achieve customers' specific applications with superior repeatable performance.
Bonding assembly
Sonobond's assembly equipment requires no glue, thread, needles or other consumables, eliminating problems caused by glue gaps, thread breakage, colour changes, stitch holes, fraying and unraveling.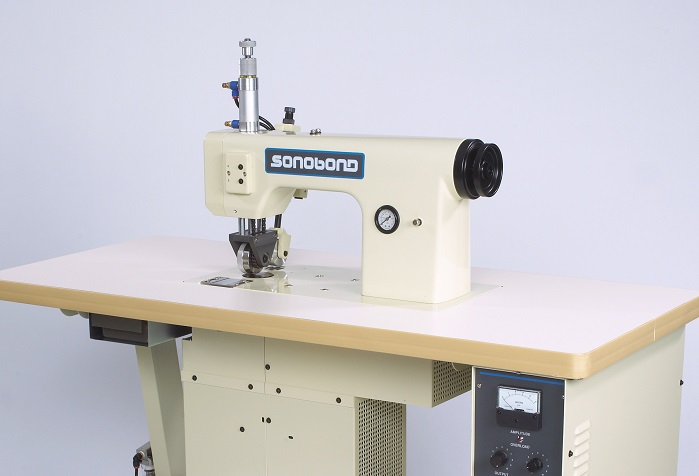 Instead, high-frequency vibrations are channelled into synthetic and synthetic-blend fabric as it passes between an ultrasonic unit's horn and anvil. The vibrations create a rapid heat build-up that causes the material's synthetic fibres to soften and fuse. The result is said to be bonded seams with a strong molecular seal impervious to potential incursion and damage from pervasive environmental contaminants such as sap, salt, snow, bird droppings, acid or freezing rain, and roadway debris.
"Our equipment can also reach production speeds up to four times faster than conventional sewing methods, and 10 times faster than adhesive assembly systems, so it's highly cost-effective," said Alleman, adding that some manufacturers using ultrasonic assembly can boost output by as much as 25%.
Bondable fabrics
Materials best suited to Sonobond's ultrasonic bonding include polypropylene, polyester, nylon, acrylics, PVC and materials coated with thermoplastic urethanes. They can be configured as wovens, nonwovens, knits, films and laminates. Acrylics, such as those used for awnings, can be edge cut and sealed to prevent fraying.
Ultrasonic bonding viability test
"To ensure that our equipment satisfies your materials and specifications, Sonobond offers a free, no-obligation Ultrasonic Bonding Viability Test to produce sample assemblies using your own synthetic fabrics," the company reports. "If you decide to purchase one of our units, Sonobond service and technical support is provided before, during and after installation, ensuring that our equipment is properly incorporated into your production process."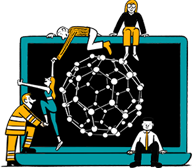 Business intelligence for the fibre, textiles and apparel industries: technologies, innovations, markets, investments, trade policy, sourcing, strategy...
Find out more