Interview
Why world-wide shortage of facemasks for frontline workers during Covid-19 was inevitable
Johan Berlin, managing director of Investkonsult, headquartered in Sweden, provides unique insight on the worldwide shortage of facemasks...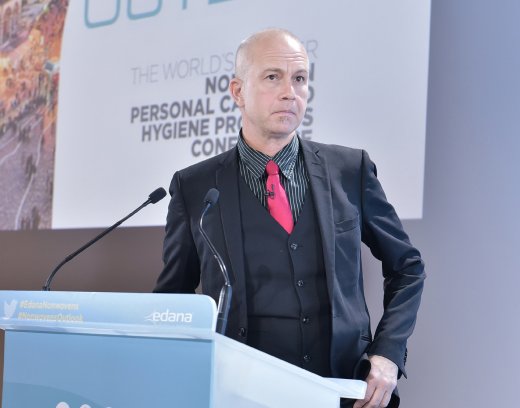 25th May 2020
Innovation in Textiles
| Sweden
Johan Berlin, managing director of Investkonsult, headquartered in Sweden, provides unique insight into why the world-wide shortage of facemasks for frontline workers during the Covid-19 pandemic was inevitable.
Hi Johan, please tell us a little about Investkonsult's background and services?
Investkonsult started as a trader of conventional second-hand textile machinery for spinning, weaving, dyeing and finishing in the early 1970s. In the early 1980s we then began working with Suominen in Finland and a few Swedish companies who were off setting their old nonwoven equipment. We are now entirely focused on providing services to producers within the nonwovens and disposable hygiene industries and one of the few companies in the world solely specialised in these two fields. Around 70% of our work comprises the selling, buying and brokering of idle equipment and the balance is in financial and technical consulting for either newcomers to the business or already established producers. We work quite differently from other brokers, since we only take on equipment on an exclusive basis by direct order from the owner, in order to eliminate all the usual confusion which is present within the trade of second-hand equipment.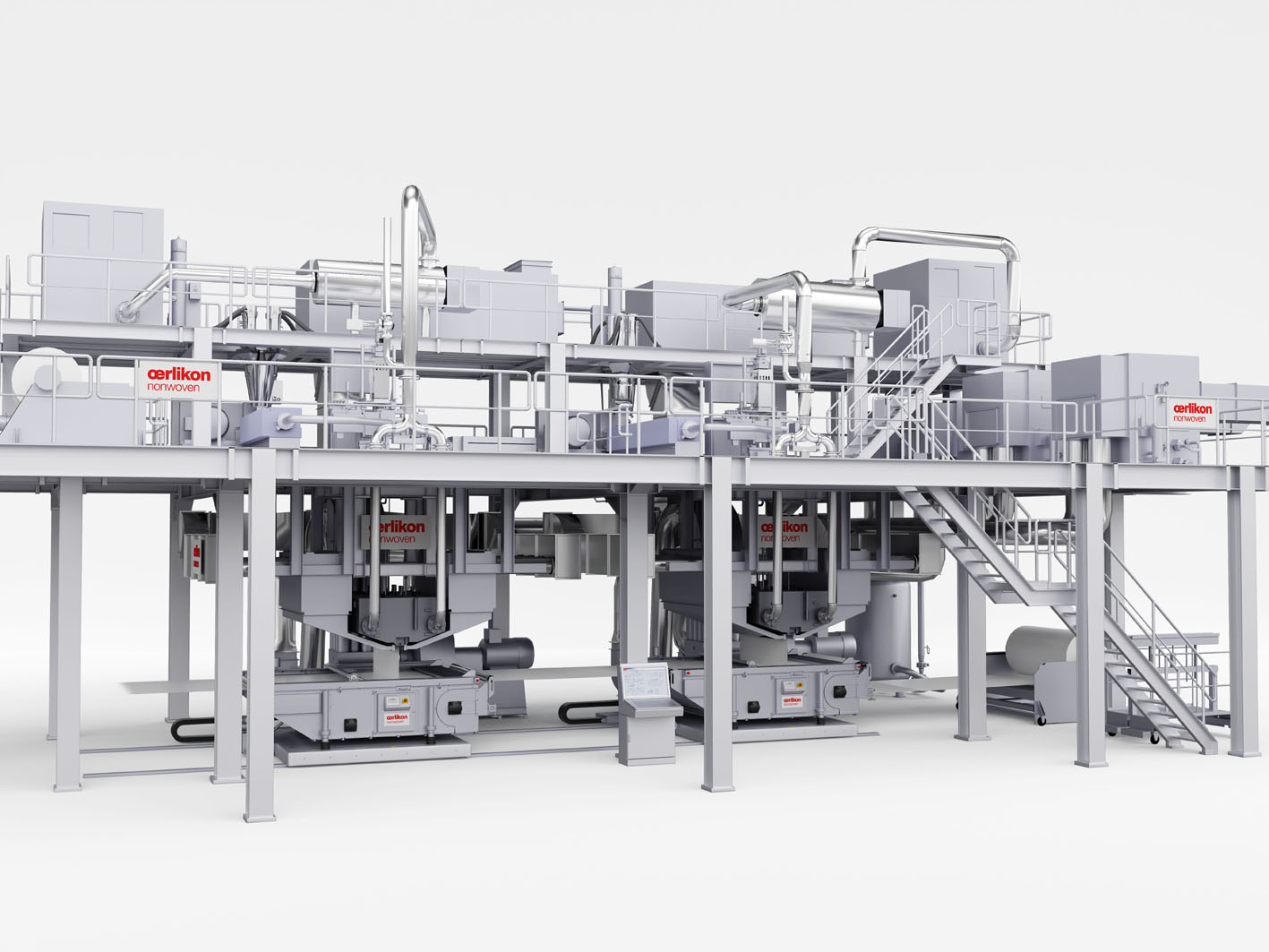 © Oerlikon.
On the consulting side, we are appointed to do valuations of existing equipment for insurance purposes, establishing correct book values or during intra-transfers – the transfer of equipment from one facility to another within the same company.
We value building long and trustful relationships with our customers who include most of the nonwovens and personal care producers worldwide.
What do you consider to be the pros and cons of giving older lines and machines a prolonged life?
Basically, our philosophy is that it's better that machines which are regarded as obsolete in one factory are passed on to another producer. Through an extensive network of current and potential manufacturers we can ensure that the equipment comes to use instead of being scrapped. New machines are expensive, and for many new players in the nonwovens industry, used equipment is the only affordable alternative. Older machinery can undergo efficiency improvements which are quite simple and not so costly. Some older systems employ inefficient motor control, for example, and installing new AC drives make the line run only at the required power output. For an older dryer or an oven, it's advisable – both economically and environmentally – to install a heat exchanger, which makes it possible to recycle the used energy.
© Reifenhauser."‹
Okay, let's move to 2020 and the Covid-19 pandemic, where the big demand has been very specifically for the specialised extrusion machines for the production of meltblown nonwovens. When did you first get a sense that this demand was going to arise?
Since 1994 we have had a very simple website domain name – www.ik.se – which is unfortunately a magnet for a lot of spam and junk mail, but enquiries can come to us from anywhere so we keep a close eye on it, and by mid-January it was flagging up a huge surge in enquiries from China for anything to do with meltblown nonwovens and facemasks, whether it was the fabrics, the finished products or the production and converting machinery. At that time, I think it's fair to say that most people in Europe and North America assumed that Covid-19 was a problem that was going to remain in China.
When did that view change?
I think the Johns Hopkins Center for Health Security in the USA was starting to indicate the spread of Covid-19 outside China before the end of January, and certainly the story was being followed closely by many people in early February. At that time I did my last business trip to Poland, as part of a project management meeting involving Italian and Polish teams overseeing the transfer of a spunmelt line from Israel. We still talked about Covid-19 in China casually, as if it wasn't going to come nearer, but by then we were getting literally hundreds of enquiries about meltblown and facemask machines a day.
There had been other epidemics before though, causing a spike in demand for these technologies, hadn't there?
Sure, we were involved in selling one meltblown line for an Italian manufacturer from around 2009, but there was simply no demand. It was originally priced at €2 million then went down to €1 million and then halved again, but still didn't sell. Then came Bird Flu in 2013, and suddenly there were many enquiries from China, and a delegation flew over immediately and bought the line for very much more than the price it would have raised only a few months before, and much closer to the price that had originally been asked. The only option for the buyers was a new line, which couldn't be delivered for nine months, as has been standard for meltblown lines in the past, although the major machine builders have significantly speeded up their operations in the past few months.
So, the market for used meltblown machines is quite small then?
It's so small it's almost non-existent. This is usually a niche market amounting to just 5% of all nonwovens production, but there simply is no alternative to the meltblown filter in frontline facemasks at present.
I've been in this business for 25 years and to my knowledge only five (European made) meltblown lines have moved from one owner to another, and we sold four of them. That's just one line every five years. The companies who buy them don't tend to need additional capacity after they have an initial machine, and are mainly in China, while the big European manufacturers of meltblown nonwovens like Innovatec and Sandler are usually focused on high end filtration materials.
So there's nothing out there to be sourced, other than new machines?
Very, very little. Even by the end of February, we got a call from the Singapore defence authorities trying to source any kind of meltblown equipment that was available at all. We realised the urgency of the situation and tried to help. Being a small country, the Singaporean authorities were made quickly aware of the need to create their own meltblown capacity if they could. I was aware of one second-hand machine in the USA owned by a major sorbents company. It was initially purchased as an insurance measure really, in case the ready supply of meltblown the company already had should come to an end. We were ready to supply this to Singapore, but the price was deemed too high and the quoted delivery time too long. In the end it was quickly snapped up by another US company. On March 9th, Italy went into full lockdown and after that things went crazy.
In the end I put together a standard answer for all the enquiries explaining simply that there was no machinery and no product available anywhere.
What do you think will happen once the pandemic has passed?
There will doubtless be a second wave of the pandemic because few countries have built up any immunity to Covid-19 and all national supplies of facemasks and PPE are down to zero everywhere. There has, however, been a lot of activity in respect of establishing strategic supplies and the setting up of supply chains at national and EU level. In Europe, the big established companies are not allowed to overcharge. The price for meltblown in the past was €6-7 per kilo and has now been capped at €10 per kilo. This will be a problem for those who have purchased facemask converting machines, sensing a big opportunity, and only thought about the materials they needed afterwards. A lot of them have borrowed money and are now realising they can't actually make anything on the machines.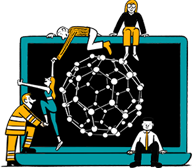 Business intelligence for the fibre, textiles and apparel industries: technologies, innovations, markets, investments, trade policy, sourcing, strategy...
Find out more