Interview
Providing certainty of origin for natural and man-made fibres
MeiLin Wan, Vice President, Textile Sales at Applied DNA Sciences, explains how the company's solutions are being successfully applied.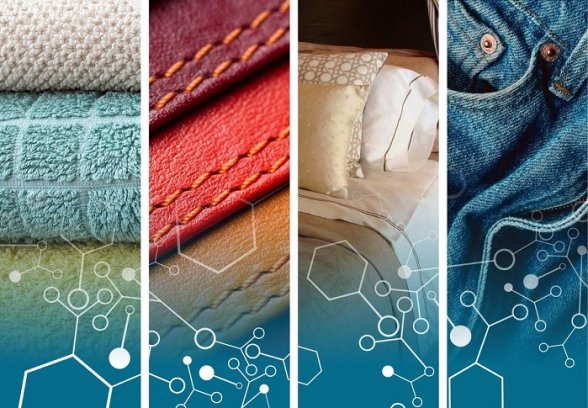 7th June 2018
Innovation in Textiles
| Stony Brook, NY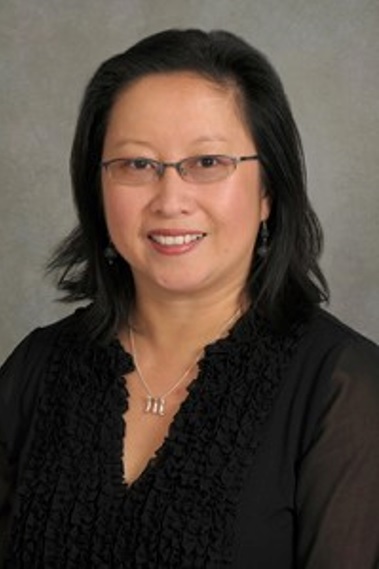 Stony Brook, NY, based Applied DNA Sciences aims "to keep life real and safe" by providing innovative, molecular-based technology solutions and services that can help protect products, brands, entire supply chains, and the intellectual property of companies, governments and consumers from theft, counterfeiting, fraud and diversion.
The company's proprietary CertainT platform can be used to tag, test, and track products, to help assure authenticity, origin, traceability, as well as the quality of products.
Unique molecular SigNature tags are the core technology ingredient of the Applied DNA Sciences' family of security and authentication solutions. SigNature T is the product name under the tag module when applied to textiles. It provides a forensic chain of evidence and can be used in a court of law if legal action is required. SigNature T has been used to tag over 150 million pounds of US Pima and Upland cotton under two new brands – PimaCott and HomeGrown Cotton.
MeiLin Wan, Vice President, Textile Sales at Applied DNA Sciences, talked in detail about how the company's specific solutions for the textiles and apparel industries are being successfully applied.
Consumers want to know the facts
MeiLin Wan: Consumers are more curious and want to know where the products and raw materials that make up the finished goods are sourced. They demand the facts and supporting data points to clearly understand the journey a finished good has travelled and get to know the folks that have taken part in making the product.
We all love a good story with interesting characters and plots and that's exactly what today's complex supply chains are, a full rich storyline that has a beginning, middle and end.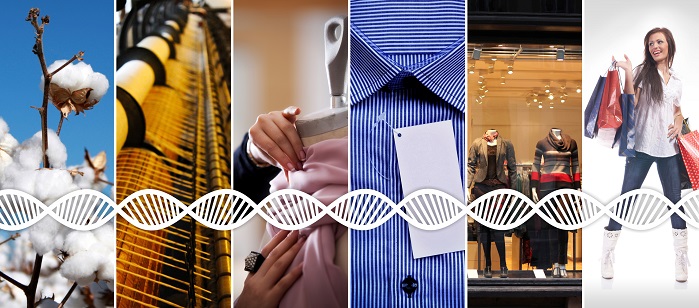 The starring actors are the wonderful fibre producers and manufacturers around the world providing us with virgin or recycled cotton, wool, cashmere, leather and silk. The technology platforms are available to capture the data points that make up the script that can be told in an exciting way to consumers about the products they are buying.
When you listen to the daily news you always hear the word "uncertainty" associated to many storylines. How do we take out the uncertainty associated to the products we purchase?
Tag, Test and Track
MW: Applied DNA Sciences has a unique platform based on molecular technology, and it is applied through its CertainT platform of Tag, Test and Track modules.
The system is not just being applied to natural fibres, it's also being used with man-made fibres. In fact, it's being used to tag in large scale, millions of pounds of recycled polyesters such as PET to make a wide range of bed sheets, duvets, pillowcases, bath rugs and towels. A recently launched brand called REKOOP is using recycled water bottles as a key raw material in its new line of sustainable and traceable bed sheets.
Manu Kapur, President and CEO of GHCL, the company that owns the REKOOP brand, recently said that teaming up with Applied DNA and using our platform allowed the company to launch a new line of bed sheets that potential customers are very excited about. Connecting the physical tagged, and tested product data points with other digital assets provides accountability across the supply chain, he added.
Fully traceable supply chain
MW: Away from textiles, Applied DNA Sciences working in partnership with BLC Leather Technology Centre Ltd (BLC) have successfully concluded a pilot to tag the origin of animal hides tracing them through to the end product. Dr Victoria Addy, Technical Director of BLC said that the potential for this technology to help the leather industry to ensure a fully traceable supply chain cannot be underestimated.
Adoption of SigNature T or the complete CertainT platform enables producers and manufacturers to communicate new storylines with their customers, about where their products come from, where they are going, and finally that they are sustainably and responsibly sourced. By taking out the uncertainty in the way raw materials and products are made, brands and retailers reveal the power of their own supply chains in a way that provides their customers with a more transparent, traceable and trusted story.
Connecting consumer with producer
MW: Innovation through collaboration unlocks the opportunity for a stronger connection from the producer to the end consumer. Applied DNA brings forensic traceability to supply chains through tagging, testing and tracking the product itself. Most supply chains rely solely on a paper trail and are not visible or resilient enough to provide full end-to-end traceability should it be required.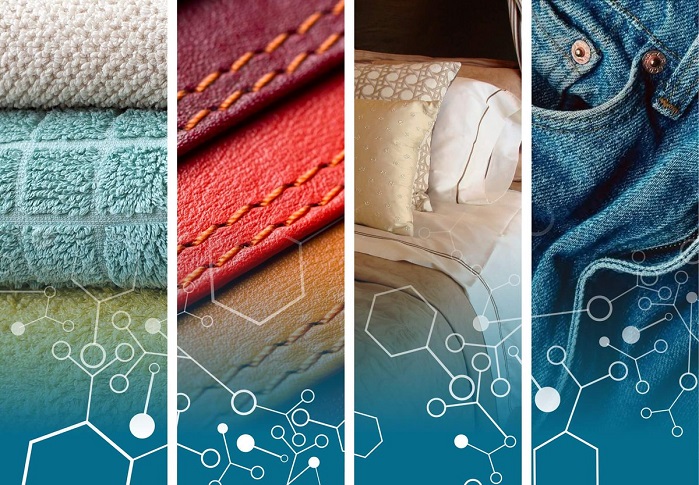 CertainT is innovation through collaboration with brands, retailers and manufacturers. All share the same goals that are to assure quality, consistency and an exceptional experience for their guests. Through CertainT, they can continue to grow revenues, differentiate their brands and products in the market place because the proof of sustainability with traceability is needed.
Applied DNA Sciences believes that product authentication is the foundation of successful, quality driven businesses. For textile and apparel, CertainT enables clients to systematically tag, test and track different batches and lots tagged with unique molecular tags (SigNature T), from fibre to fabric to build trust and credibility, protect reputation and intellectual property and assist in quality control and assurance. CertainT can also assist in compliance with applicable laws, promote legal enforceability of transactions, help to minimize losses by reducing illegal activity and monitor and verify supply chains.
Further information
For further information on Applied DNA Sciences' solutions for textiles and apparel, please contact:
MeiLin Wan
Vice President, Textile Sales
Applied DNA Sciences
Office: +1 631-240 - 8849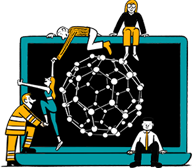 Business intelligence for the fibre, textiles and apparel industries: technologies, innovations, markets, investments, trade policy, sourcing, strategy...
Find out more