23rd March 2020, Troisdorf
Reifenhäuser Reicofil shortens delivery for meltblown lines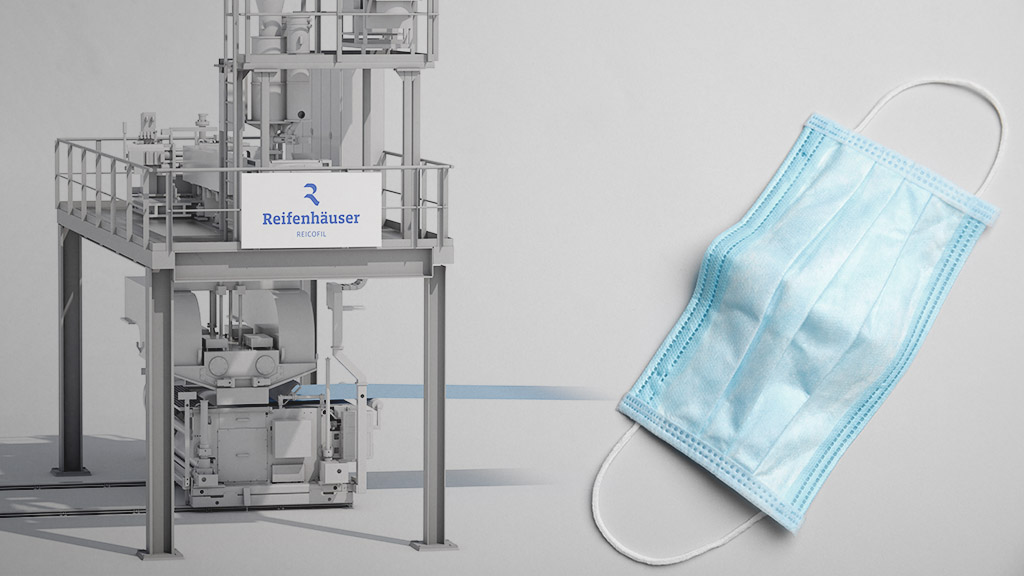 © Reifenhäuser.
Reifenhäuser Reicofil has issued a statement regarding its shortening of delivery times for its meltblown lines which can produce the crucial middle material layer for face masks to help fight the coronavirus.
"To become more independent from China in the area of medical supply, states increasingly think about setting up own productions. Reifenhäuser Reicofil now supports countries and other investors to implement such projects as speedily as possible by shortening the delivery time to only 3.5 months for Meltblown lines to produce the crucial middle material layer for face masks," the company said.
Dr. Bernd Kunze, CEO of Reifenhäuser Reicofil, is convinced that quick and reliable solutions like this are needed in the corona crisis: "In situations like the current one, we gladly depart from customary procedures. Sticking to standards in a non-standard situation is out of place. It goes without saying that we will do everything in our power to serve the needs quickly and in the accustomed high quality."
"The first contract with the new delivery time has already been concluded. The 1.6 meter wide Reicofil Meltblown line is scheduled to start operation in August 2020. With an annual output of 550 metric tons, the plant will produce H99 filter material for up to 1.8 million face masks a day.
Reifenhäuser Reicofil also supplies technology for the production of other medical protection clothing, such as surgical gowns. These products are made of a SMS nonwoven structure – a combination of Spunbond (S) and Meltblown (M) material. The corresponding Reicofil composite lines can be delivered within ten to eleven months."
This article is also appears in...