Research/​Development/​Education
Barcodes help blind people check out fashion show
A fashion show where outfits 'tell' blind and visually impaired visitors what they look like, and a life-size game pitting players against zombies are just two of the projects in a hi-tech University of Derby showcase. The catwalk show at 7pm at the University tonight (Tuesday 21 April) mixes the expertise of fashion and multi-media technology students, and the Derbyshire Association for the Blind (DAB), to produce an event which lives up to its title of UNiqu

23rd April 2009
Innovation in Textiles
| Derby, UK
A fashion show where outfits 'tell' blind and visually impaired visitors what they look like, and a life-size game pitting players against zombies are just two of the projects in a hi-tech University of Derby showcase.
The catwalk show at 7pm at the University tonight (Tuesday 21 April) mixes the expertise of fashion and multi-media technology students, and the Derbyshire Association for the Blind (DAB), to produce an event which lives up to its title of UNique.
As models walk onto the catwalk an individual barcode on each outfit will be swiped across an electronic sensor, triggering a pre-recorded audio description of what they're wearing. The audience, particularly DAB members, will be able to listen to the descriptions on personal headphones, and participate fully in the fashion show
The models will also automatically trigger different music and light effects, by stepping on electronic pressure pads set into the stage.
University students are behind the technology and fashion designs, and around 60 outfits will be modelled by 15 women from the University's cheerleading, dance and netball societies during the show in the Academy bar at the University's Kedleston Road site.
Derbyshire Association for the Blind was consulted on the audio description system and has praised the UNique show for highlighting technology it would hope to see High Street clothes stores taking up in the future.
Philip Coates, 22, a third year student on the BSc (Hons) Multimedia Technology and Music Production, said: "DAB were able to advise us on what needed to be included on the audio descriptions for the outfits, in terms of basic colours and shapes. We also had information from the designers."
Lee Adams, 24, a third year on the same course, added: "The show will be completely automated. The audio description for each outfit is ready to go, as the model steps onto the catwalk."
Stephanie Marsland, Programme Leader for their degree course, said: "The students have come up with a very innovative idea. As far as I'm aware we're the first university to try something like this."
Fiona Hawthorne, joint University Programme Leader for Fashion, said: "We're delighted to be involved with this. Fashion shows are usually all about their look but the UNique show enables us to open things up to people who are blind or visually impaired."
Robin Toal, Events Manager at Derbyshire Association for the Blind, added: "One of our members is a young woman who was very into fashion before she became visually impaired and she'll be coming along to the show. Ideally, we'd like to see more of this kind of thing in mainstream stores."
The UNique fashion show is just one of the projects being showcased over two weeks by the University of Derby's Faculty of Arts, Design and Technology.
On Thursday (April 23) at 12noon and throughout the day, Auditorium 3 at the University's Markeaton Street site will host a hi-tech, life size Zombii Assault game which challenges players to escape the clutches of and fight zombies.
Students have developed a mix of electronic music and sounds, flash animation and images, to give players the sense that they are in a giant computer game. They will use infra-red signals and Wii game remote sensors to work their way around the game and fight zombies.
Next Tuesday (April 28) at 12noon and throughout the day, Auditorium 3 will again be used, this time to host Feedback. Dancers' movements will interact with sensors linked to a 360 degree, surround sound and video system to change music, images and lighting according to people's actions. It's thought the technology might influence future commercial dance clubs.
The University's hi-tech showcase will be rounded off with an Interactive DVD movie night on Wednesday 29 April at 5pm.
People will be able to experience a mixture of interactive films where they decide what happens next, of new music and promotional DVDs about the BSc (Hons) Multimedia Technology and Music Production course, and about the work of a rapper and Hip Hop music producer. This will be held in Auditorium 4 at the University's Markeaton Street site.
For more information about the University of Derby Sound Design and Interactive Media showcase and courses see website: www.derby.ac.uk/music/student-work/showcase .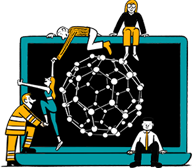 Business intelligence for the fibre, textiles and apparel industries: technologies, innovations, markets, investments, trade policy, sourcing, strategy...
Find out more