30th October 2018, Badineres
BGF Industries invests in new US-headquarters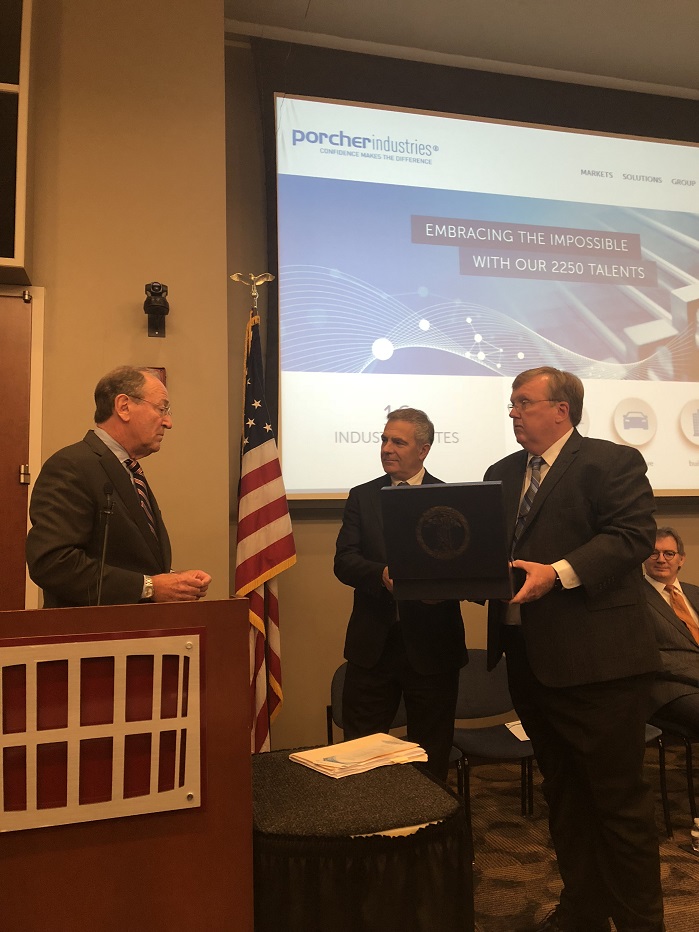 Porcher Industries' subsidiary BGF Industries has announced its planned investment of US$ 7 million to relocate its headquarters and R&D activities from Greensboro, NC, to the City of Danville and Pittsylvania County, VA. In early 2019, the company will construct a 2,320 sqm purpose-built facility at Cyber Park, owned by the Danville-Pittsylvania County Regional Industrial Facility Authority. The move will create 65 new positions.
The move follows BGF Industries' acquisition of a 13,375 sqm manufacturing plant in Virginia last year and reinforces Porcher Industries' commitment to the US market.
ʺEverything Porcher Industries does is aimed at continuing to offer our customers the most innovative products, and a high level of support and service," commented Porcher Industries CEO and Chairman André Genton.
ʺA large part of this is our ongoing research and development, into which we invest over US$ 9 million a year as a group. The brand new, purpose-built facility in Virginia will work collaboratively with our France-based R&D centre to build on the 200 patents we already hold and support our global customers and projects."
BGF Industries, operating as Burlington Glass Fabrics, was one of the first US-based weavers of fiberglass textiles in 1941, and became a subsidiary of the Porcher Industries Group in 1988. Its technical textiles and advanced composite materials are now used in aerospace, construction, automotive, electrical, filtration, insulation and protection applications around the world.
BGF Industries currently employs over 750 people across six sites.