Exhibitions and Conferences
Exhibitor space at Techtextil selling fast
According to Messe Frankfurt, the current number of registrations for Techtextil 2011, International Trade Fair for Technical Textiles and Nonwovens, indicates yet another successful exhibition. The organiser says that by the end of December, over 90% of the space used in 2009 had already been booked and there was equal interest from new and returning exhibitors for the 24-26 May 2011 show. Â "The mood is good following Techtextil 2009, which set a new r

12th January 2011
Innovation in Textiles
| Frankfurt
According to Messe Frankfurt, the current number of registrations for Techtextil 2011, International Trade Fair for Technical Textiles and Nonwovens, indicates yet another successful exhibition. The organiser says that by the end of December, over 90% of the space used in 2009 had already been booked and there was equal interest from new and returning exhibitors for the 24-26 May 2011 show.
"The mood is good following Techtextil 2009, which set a new record despite the difficult economic climate prevailing at the time", says Michael Jaenecke, Brand Manager Technical Textiles / Techtextil at Messe Frankfurt Exhibition GmbH. "We are very confident that this trend will continue and we are already in advanced hall planning stages". Mr Jaenecke adds that registrations are, of course, still possible.
Eleven national pavilions from Belgium, Canada, China, the Czech Republic, France, Italy, Portugal, Spain, Sweden, Taiwan and the USA will be distributed evenly throughout the three exhibition halls.
Symposiums
Techtextil 2011 will offer a comprehensive conference programme highlighting current, innovative developments with the Techtextil and Avantex Symposiums being held parallel to the trade fair as usual. The aim of the two symposiums with an updated concept is to generate new impulses for the sectors concerned, to promote interdisciplinary communication and to provide information about new developments and potential applications.
Innovation awards
As in previous years, the Techtextil and Avantex Innovation Awards in 2011 will be awarded for outstanding, innovative and unconventional achievements in the fields of research, materials, product development and new technologies. The Student Competition, organised by the international TensiNet association and Techtextil on the subject of 'Textile Structures for New Buildings', aims to discover new ideas and concepts for the architecture of the future.
The chairman of the jury is Professor Werner Sobek of the Institute for Lightweight Structures and Conceptual Design (ILEK). All award-winning works will be presented to the international audience of trade visitors at Techtextil 2011 in special exhibitions and the TensiNet association has donated € 8000 as prize money for the winners of the Student Competition.
Material Vision
In 2009, Material Vision which focuses on Materials in Product Development, Design and Architecture was successfully presented in parallel to Techtextil and will, once again, be held concurrent to Techtextil in 2011.
Texprocess
Techtextil will also share the exhibition centre with the newly acquired Texprocess, a leading international trade fair for processing textile and flexible materials, from 24 to 27 May 2011. Around 500 international companies will present the latest machines, processes and accessories for the garment and textile manufacturing industries, as well as for companies specialising in technical-textile processing. The range of products and services to be seen at Texprocess covers all stages of the textile value chain, from design, cutting and CAD/CAM, via sewing, joining, embroidery and knitting, to finishing, textile coatings, software and textile logistics. The conceptual partner of Texprocess is VDMA Garment and Leather Technology.
Further information can be found at www.texprocess.com and www.techtextil.com.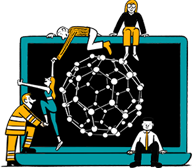 Business intelligence for the fibre, textiles and apparel industries: technologies, innovations, markets, investments, trade policy, sourcing, strategy...
Find out more