Research/​Development/​Education
Hohenstein Institute celebrates 20 years of Life Science
Life Science encompasses all those areas of science that are to do with interaction with life, explains Prof Höfer.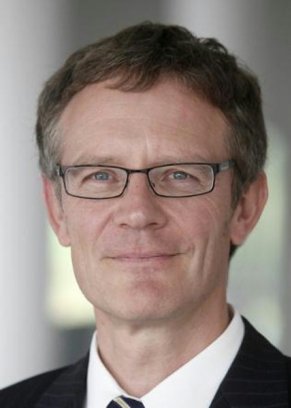 14th July 2015
Innovation in Textiles
| Boennigheim
This year the specialist Life Science department at the Hohenstein Institute celebrates its 20th anniversary. Its foundations were laid in 1995, with the construction of a microbiology laboratory in the William Küster Building.
This was the initiative of Prof Josef Kurz, then Head of the Industrial Textile Cleaning department. Under the name Institute for Hygiene and Biotechnology, the organisation was then successfully led by Walter Steuer who remained Director until he retired in 1998. Prof Dirk Höfer joined the Hohenstein Institute in 2001 and has continued to lead the department of Hygiene, Environment and Medicine as its Director since 2005.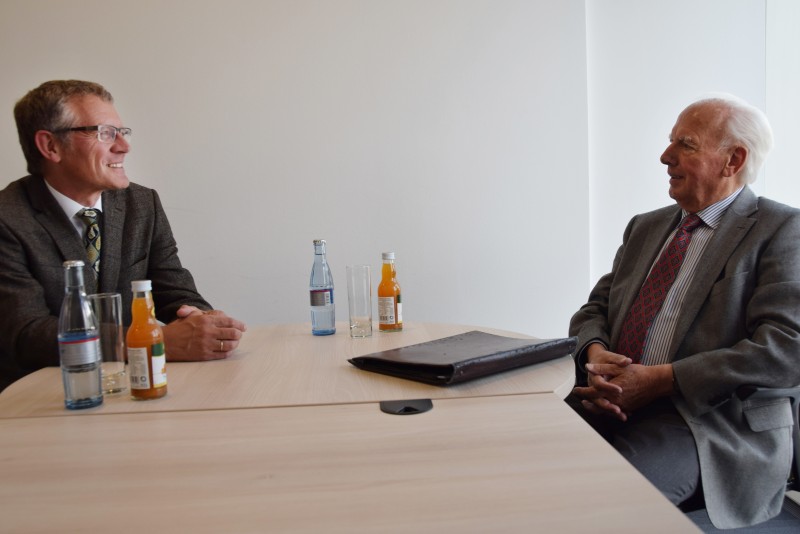 "Life Science encompasses all those areas of science that are to do with interaction with life. So it includes not only biology but also related areas such as biochemistry, medicine and physiology. As you can imagine, Life Science is a broad and very interesting field in which to work and research," explained Prof Höfer.
Institute for Life Science
The deciding factor to found an Institute for Life Science at the Hohenstein Institute in 1995 was that in 1994 there was no longer anyone who could provide advice on hygiene and assess hygiene controls for the Hohenstein Institute on behalf of commercial laundries, which processed hospital linen, according to Prof Kurz.
"Until then, the Regional Medical Research Office in Stuttgart had carried out these inspection activities, but had had to stop for administrative reasons. So I was looking for a new solution, and this resulted in the founding of a separate institute, namely the Institute for Hygiene and Biotechnology (IHB)," said Prof Kurz.
"But we did not have a suitable laboratory. Together with Prof Walter Steuer, the former President of the Regional Medical Research Office in Stuttgart, we came up with the structure for a microbiology laboratory in the William Küster Building. We were very soon able to handle the work for laundries reliably. At the same time, though, we were also able to concentrate on new areas of business, so that, having started with hygiene, we arrived at Life Science."
Research projects
"One very important area of research in the 1990s was operating theatre textiles and how to reprocess them," said Prof Kurz. "This was because the textile industry had developed new barrier textiles for use in operating theatres, for example for medical drapes and coats. At that time, these were competing with disposable materials. The advantages and disadvantages of disposable and reusable textiles had not then been sufficiently researched and there was a great deal of heated debate."
"Reusable products have to be regenerated after each use and the challenge was to prove that they were still safe after such reprocessing. The institute took on this challenge and developed reliable test methods and standards for the barrier effect of textiles against microorganisms in hospital operating theatres – to protect both patients and surgeons."
Prof Höfer also noted that there has been a whole series of interesting research projects that he enjoyed looking back on. These include the artificial uterus ARTUS, as well as the SOFIA model, which addressed the question of tribology, i.e. how textiles rub on the skin and how the brain perceives that rubbing sensation. "We also researched new materials for wound treatment and developed new therapy systems such as maggot therapy," he said.
"As we have mentioned, here in Life Science we have a very wide spectrum of methods at our disposal and so we get involved in many different areas, for example nanotechnology, preventive medicine, dermatology, patient care and regenerative medicine."
Services
In the early days, the services concentrated on hygiene and industrial laundries. The IHB also became a European test centre for operating theatre textiles until, in the end, the textile and medical industries encouraged the institute to set up a centre of competence for medical textiles, which it did in 2001. "One service we offered at that time was to inspect operating theatres and examine procedures for sterilising medical equipment, as well as monitoring air conditioning systems in hospitals," said Prof Kurz.
Today, of course, we still work in the field of microbiology and hygiene and now have a method to cover almost any aspect of microbiological testing," explained Prof Höfer. "However, in addition to these traditional areas, our services now go far beyond textiles, to medical devices and other consumer items. That is why we set up the specialist department for Hygiene, Environment, and Medicine, where we look at questions of safety and effectiveness for a wide range of different products. Examples I could name include testing sterility, inspecting the quality of drinking water, antimicrobial testing, odour testing and testing for biocompatibility."
Future of Life Science
Prof Kurz believes that based on the work of the founder of the Hohenstein Institute, Prof Otto Mecheels, who recognised as early as 1929 the importance of the interaction between the body and textiles, it will continue to be important in future to maintain the institute's position as front-runner in Life Science and develop it as one of our core competences.
"I would like to expand what has hitherto been the Clothing Physiology Institute to include the Life Science aspects of all textile interactions, be it with people, animals or microbes," said Prof Höfer. Eventually the circle will be closed: in future, biotechnology will enable us to use microbes themselves to manufacture raw materials and textiles, for example to obtain functionally interesting substances from bacteria or yeasts in the same way as the pharmaceutical industry already does today."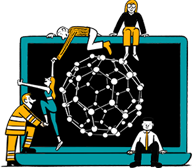 Business intelligence for the fibre, textiles and apparel industries: technologies, innovations, markets, investments, trade policy, sourcing, strategy...
Find out more