Research/​Development/​Education
New studies open doors to new markets for Merino wool products
Two Woolmark-funded trials have shown that eczema sufferers have reduced symptoms when wearing superfine Merino wool garments.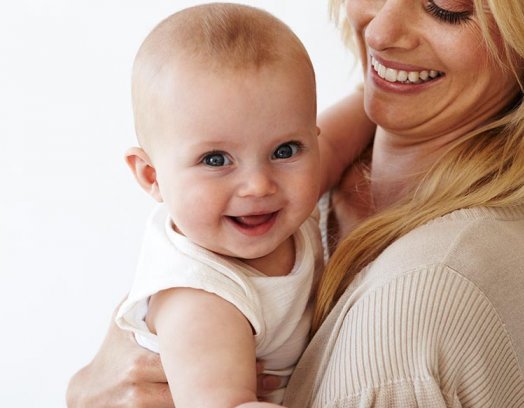 30th September 2016
Innovation in Textiles
| Australia
The Woolmark Company-funded clinical studies have demonstrated that suitably selected Merino wool base-layer garments can be healthy and therapeutic for the skin, especially for those with the most sensitive skin, such as eczema sufferers. The aim of the research is to ultimately open doors to new high value markets for wool.
Two recent dermatology trials funded by The Woolmark Company have shown that infant and adult sufferers of eczema have reduced symptoms when wearing superfine Merino wool garments next to the skin.
The research findings are being documented and published in dermatological journals, and a communications and marketing plan has been prepared, in collaboration with the International Wool Textile Organization, to effectively take this positive message to high-value consumer markets across the world.
Clinical trial of infants with eczema
A study of approximately 40 babies and young children under three years old, at the Murdoch Childrens Research Institute (MCRI) in Melbourne, showed significant advantages of superfine Merino wool base-layers over cotton in improving the symptoms of eczema. In the study, half the children wore 100% superfine Merino wool for six weeks before changing over to cotton, with the remaining children starting in cotton before switching over to Merino wool after six weeks.
"We found that wearing superfine Merino wool led to an overall greater improvement in eczema, when compared with wearing outfits made of cotton," said Associate Professor John Su. "This finding challenges prevalent beliefs in the lay and medical communities, as well as findings from older, less rigorously performed studies from the mid-1950s, when coarser diameter and heavier wool garments were used."
"When comparing Merino with cotton, there are also other inherent differences in fibre properties: Merino's greater ability to transfer moisture vapour and heat than the other major apparel fibres enable it to maintain a more stable microclimate between the skin and the garment."
Clinical trial of adolescents and adults with eczema
A parallel study of adolescent and adult sufferers of eczema in Brisbane by the Queensland Institute of Dermatology (QIDerm) has confirmed the beneficial findings of wearing superfine Merino wool. Dr Lynda Spelman of QIDerm says all the trial participants showed substantially reduced symptoms with none of them displaying an allergic or irritant reaction.
"We have seen substantial reductions in skin dryness, redness and itchiness and in the measured area of inflammation - and for a number of the patients, this is the first time a real solution to their condition has been presented," said Dr Spelman. She said the results appear to relate partly to the unique moisture management properties of wool.
"Wool is a hygroscopic fibre which has the ability to absorb up to 36% of its weight in water and create a thermal buffer between the skin and the external environment. The wool appears to be keeping the moisture content of the wearer's delicate skin at the levels it should be, preventing it from becoming too dry and therefore reducing the risks of bacterial infection and the desire to scratch the itch. Furthermore, superfine Merino is not able to pierce the epidermal layers, due to its small diameter, thus not initiating a localised, inflammatory response."
Positive results for superfine Merino
The trials have been conducted using lightweight, 150 gram per square metre superfine Merino wool garments with a micron range finer than 18.6 microns. Program Manager of Fibre Advocacy and Eco Credentials with The Woolmark Company, Angus Ireland, said the studies demonstrate a strong role for superfine Merino in fostering healthy skin and managing eczema.
"The traditional advice to indiscriminately avoid wool against the skin, based on early commentaries that failed to distinguish between wool fibre types, can now be modified to include superfine Merino as a recommended next-to-skin clothing choice," he said.
From R&D to marketing
A major focus of The Woolmark Company's Fibre Advocacy investment programme is validating and communicating the health and wellbeing benefits of wool products.
"The major challenge in this area is that globally more than 4 in 10 consumers who won't consider purchasing wool garments nominate perceived itch and prickle as the reason, with around 1 in 10 claiming they are allergic to it, even though there is no credible evidence that wool is an allergen," Angus said.
"If these misconceptions about wool can be addressed then there is huge potential to 'unlock' demand growth for Merino wool because of the strong trend in consumer markets towards healthy and environmentally friendly products. This is especially true for markets such as babywear, sleepwear and underwear as well as base-layer activewear."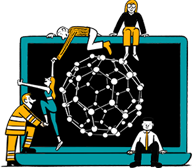 Business intelligence for the fibre, textiles and apparel industries: technologies, innovations, markets, investments, trade policy, sourcing, strategy...
Find out more