14th February 2019, Ieper
Picanol presents rapier and airjet innovations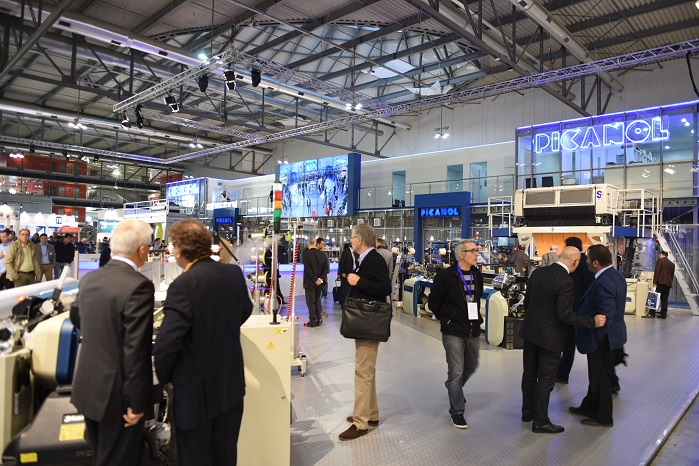 The company will promote its expertise at Igatex Pakistan and Techtextil North America this month. © Picanol
Picanol, a leading textile machinery manufacturer, will participate in this month's Igatex Pakistan 2019, the largest event for textile machinery manufacturers in Pakistan, which takes place from 26-28 February 2019, in Karachi. Picanol will be present at the booth of Madhani Associates, which has represented Picanol in the Karachi region for the last five years.
"Picanol machines enable production in the four main Pakistani weaving segments: denim, sheeting, bottom weight and terry towel. Both the OMNIplus Summum airjet and OptiMax-i rapier have proven to be the most productive weaving machines," the company reports. "This is an impressive feat as weavers in Pakistan run the machines at maximum speeds – not a pick per minute less."
Picanol's high levels of productivity, speed and efficiency are complemented with the lowest running costs, which come thanks to a unique approach to energy saving, the company explains. "Ultimately, this makes a real difference and is the reason why the number of Picanol machines installed in Pakistan is continuously increasing."
Picanol also offers an extensive range of services and support including training, electronic repairs, parts, weave-up upgrades, harness frames, machine installation and start-up, and textile set up and optimisation assistance.
The company will also promote its expertise at Techtextil North America 2019, which also runs from 26-28 February, in Raleigh, NC. Picanol will be present at a leading trade show for technical textiles and nonwovens with an information booth.
"The history of Picanol is clearly intertwined with that of the American textiles industry. Picanol set up its own organisation – Picanol of America – on 1 February 1966. Since then, America has always proven to be a market of great strategic importance as Picanol has installed tens of thousands of weaving machines at American weaving mills. Over the years, the technical fabrics segment has become a very dominant area, which makes Techtextil an important fair for Picanol," the manufacturer reports.
The company will not only promote its rapier and airjet weaving machines at Techtextil, but also the extensive range of services and support that it provides to its many customers from its 18,000 sq. ft facility: training, electronic repairs, new machines installation and start-up, textile technical support, spare parts, and weave-up upgrades.
This article is also appears in...