Polish company Tex Life & Healthcare Ltd is developing a smart textile wristband designed to control body hydration level. The wearable textronics solution was designed by a team of researchers from the Lodz University of Technology, and the product is to be introduced to the market in the coming years.
The wearable textronics products will remind its users when it is necessary to drink water and hydrate, making the solution applicable in various industries, such as the healthcare, sports and personal care sectors. The ongoing research and development is aimed at enabling commercial production of the band, dubbed the MyHYDRO interactive hydration controller.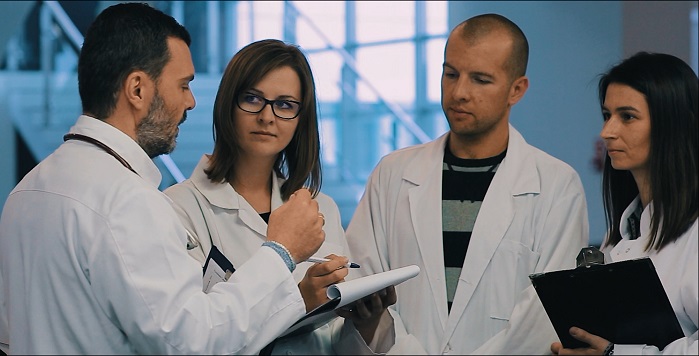 Magdalena Owczarek, Ph.D. Eng., the company's chief executive and a researcher from the university's Textile Architecture Institute, told Innovation in Textiles that the team behind the product foresees a wide range of applications for the solution.
"Our product is intended for a broad range of potential users. We consider it our mission to inform both the young and the elderly on how important health prevention is. The civilisation we live in, our lifestyle, they generate pathogenic processes that are behind various diseases," said Owczarek. "It is also important for us to combat various medical stereotypes that are related to young people becoming ill due to cardiovascular diseases that are most often associated with the elderly."
Owczarek jointly set up the start-up with Ewelina Pabjańczyk-Wlazło, a Ph.D. researcher at the Lodz University of Technology, who serves as the company's deputy chief executive.
Third prototype underway
According to the chief executive, the team is currently developing its third prototype of the textile band that will be integrated with electronics. Research and development activities are performed at the DynamoLab facility of the Lodz Medical University.
"Right now, we are working on developing a solution to measure an organism's hydration level," said Owczarek. "In the future, we plan to further develop our product to personalise it and increase the range of measurement of various life indicators."
The band is designed to control the hydration level of active people, both professionals and amateurs. A study by Barry M. Popkin, Kristen E. D'Anci and Irwin H. Rosenberg, from the University of North Carolina and Tufts University, respectively, states that during "challenging athletic events, it is not uncommon for athletes to lose 6–10% of body weight in sweat loss, thus leading to dehydration if fluids have not been replenished."
"Water, or its lack (dehydration), can influence cognition. Mild levels of dehydration can produce disruptions in mood and cognitive functioning. This may be of special concern in the very young, very old, those in hot climates, and those engaging in vigorous exercise. Mild dehydration produces alterations in a number of important aspects of cognitive function such as concentration, alertness and short-term memory in children (10–12y), young adults (18–25y) and in the oldest adults, 50–82y," US researchers explain in their study, published in Nutrition Reviews.
The band could also be used by the following potential user groups: younger, busy professionals who forget to properly hydrate; and the elderly who tend to feel less and less thirsty over time. Another potential group is children, for whom the product should be further adapted, according to the Polish researcher.
"During exercise, children may be at greater risk for voluntary dehydration. Children may not recognise the need to replace lost fluids, and both children, as well as coaches, need specific guidelines for fluid intake. Additionally, children may require longer acclimation to increases in environmental temperature than do adults," according to Popkin, D'Anci and Rosenberg.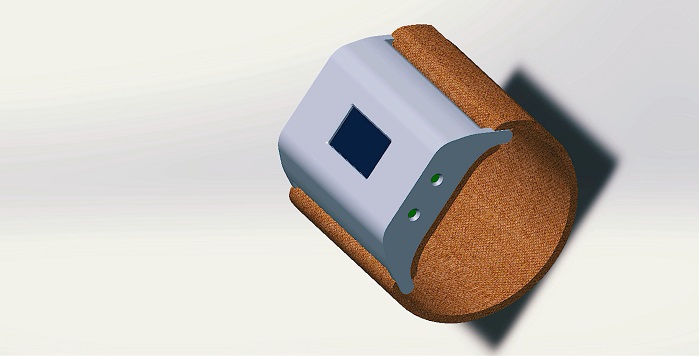 It is planned that the product will enter the market in about three years. This will allow to test the prototype on potential users and develop its final version, as well as create two dedicated mobile and desktop apps that will allow to measure hydration levels on smartphones, tablets and computers.
Foreign cooperation plans
Asked about the company's potential cooperation with foreign investors or industry players, its chief executive confirmed that there has been interest in the textronics solution from various foreign-based entities.
"Of course, we are currently evaluating various proposals. After we took part in the European Institute of Innovation & Technology (EIT) Health Summit in Barcelona in November 2016, we received a number of very interesting offers to cooperate with foreign investors," said the Polish researcher. "We have also obtained various signals from entities in Poland, both scientific institutions and investors. Currently, we are at the stage of undertaking our first talks in this field."
Prior to this, the team behind myHYDRO was one of the five health start-ups to obtain networking and development support, as well as a grant of EUR 10,000, in the finals of the Polish EIT Health InnoStars Accelerator contest that was held in July 2016.