Research/​Development/​Education
RadiciGroup supports Istituto Natta in ISO 14001 certification
This new challenge provides both partners with the opportunity to expand their ideas on how to improve performance in their respective fields.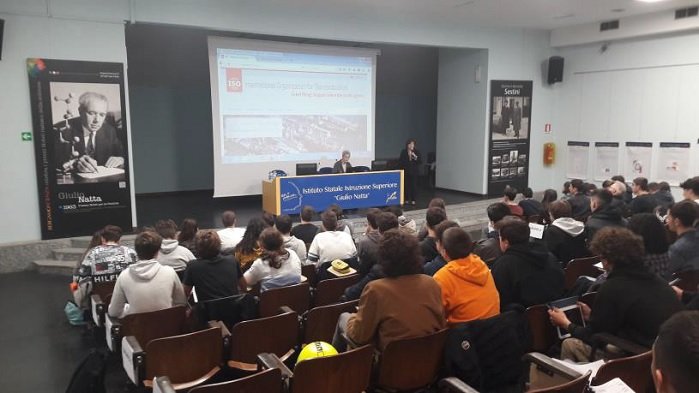 15th November 2017
Innovation in Textiles
| Bergamo
RadiciGroup has joined Giulio Natta Istituto Statale di Istruzione Superiore [State Institute of Higher Education] in Bergamo to help obtain ISO 14001 Environmental Management Certification for the school.
Certifying a school's environmental management system as part of the educational curriculum, with the training support of an ISO 14001 certified company of the Group, is an ambitious project launched for the first time by a public school of higher education in Italy.
This new challenge, which is one of Istituto Natta's ongoing high-profile collaborative projects with RadiciGroup for its school-work programme, provides both partners with the opportunity to expand their competencies and ideas on how to improve performance in their respective fields.
Training sessions
The first step of the initiative was taken a few months ago at the headquarters of Radici Novacips in Chignolo d'Isola (Bergamo, Italy), a Group company specialising in the production of various types of engineering plastics, materials used for numerous applications. In this initial phase, Istituto Natta's teachers and a number of RadiciGroup employees participated in training sessions focusing on risk assessment and related assessment tools, as provided for by the ISO 14001 standard.
In the next phases of the project, the teachers who attended the above training sessions will teach their acquired specific knowledge to selected third and fourth year classes of the Liceo delle Scienze Applicate [Upper Secondary School of Applied Sciences] and the Istituto Biotecnologico Ambientale [Technical Upper Secondary School of Biotechnology and Environmental Sciences]. The training courses will cover all the activities and procedures required for the certification process.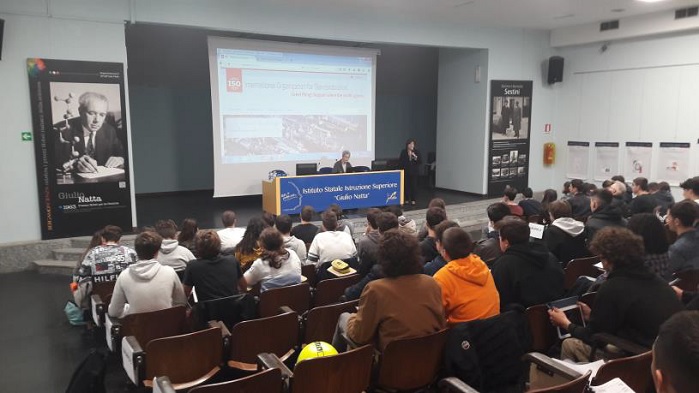 During the training programme, which will last two years, the instructors and students actively engaged in the project will be assisted and supervised by an expert, who will ensure that the students learn the competencies required to operate in accordance with the ISO 14001 environmental standard.
Pursuing environmental certification
"This project is a real opportunity for in-the-field school-company interaction, where different linguistic registers can give rise to a virtuous circle of information exchange, knowledge and experience," said Maria Amodeo, headmistress of Istituto Natta. "The training programme has a cultural connotation congenial to the way we think of school."
Istituto Natta's decision to pursue its environmental certification path with the aid of a company that is already certified and has long been engaged in reporting the environmental impact of its business activities provides the students with the opportunity to get acquainted with environmental issues using a methodology combining theory and practice. This will stimulate in-depth study and thinking, and, at the same time, open a window onto the real problems that a company faces day in day out.
Relations with schools
RadiciGroup, for its part, has the chance to interact with students, understand tomorrow's needs, and look at itself through students' eyes. "At RadiciGroup we think that relations with schools of all kinds and levels are of fundamental importance to the exchange of competence and knowledge," said Roberta Beltrami, head of the RadiciGroup Education and Training Department.
"We try to help young people to better understand which skills are more in demand in the labour market and we want to stimulate them – in particular students attending technical and scientific secondary schools – to consider innovation, research and sustainability from a win-win perspective."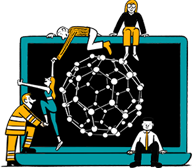 Business intelligence for the fibre, textiles and apparel industries: technologies, innovations, markets, investments, trade policy, sourcing, strategy...
Find out more