Exhibitions and Conferences
Smart Fabrics 2012 Conference Highlights
By Valérie Lamontagne. A few weeks ago I attended the annual Smart Fabrics Conference 2012 held in Miami, Florida. This industry-focused event brings together owners, players, entrepreneurs and developers from various textile-based R&D fields interested in intelligent embedded technological applications.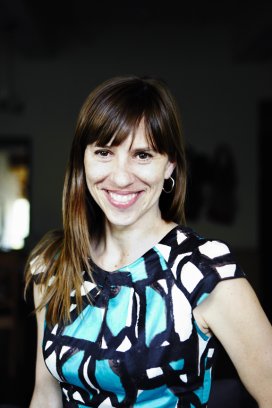 12th June 2012
Innovation in Textiles
| Miami, FLA
By Valérie Lamontagne
A few weeks ago I attended the annual Smart Fabrics Conference 2012 held in Miami, Florida. This industry-focused event brings together owners, players, entrepreneurs and developers from various textile-based R&D fields interested in intelligent embedded technological applications.
The highlights of Smart Fabrics centred around two principal areas: academic research and industrial applications. Guided by an advisory board consisting of key players from fashion, textile, industry and research institutes:
Stacey Burr, VP of Wearable Sports Electronics at Adidas; Hap Klopp, Founder of The North Face and now Chairman at Cocona Fabrics; Tom Martin, Associate Professor at Georgia Institute of Technology; and Dr. Patricia Wilson, President of Fabric Works – the focus was on industry-ready deliverables.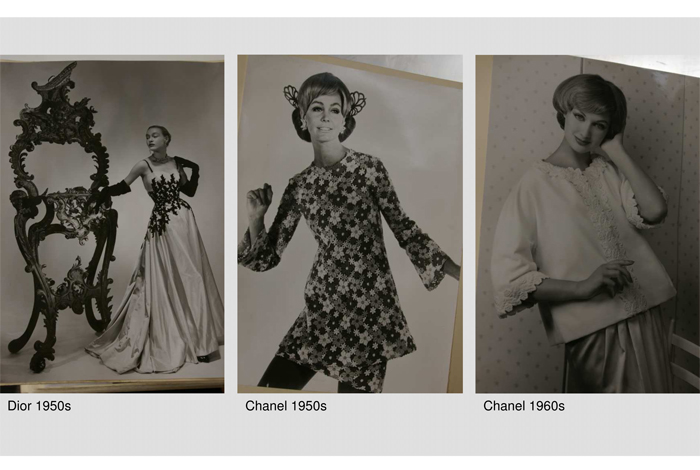 Conference highlights were shared between technical innovations (principally from Europe) and academic and crafts research platforms (represented mainly by Americans).
Within the field of technical innovation Forster-Rohner, a swiss family run business, presented highly accomplished and intricately embroidered conductive circuits, capitalizing on their more than 100 years of expertise in the field of embroidery design.
Famous in the haute-couture world (Dior, Chanel and Yves Saint-Laurent are their clients) they have translated fashion embellishment know-how using custom developed embroidery machines, into applied circuit construction for sensors, actuators, heating elements and LEDs.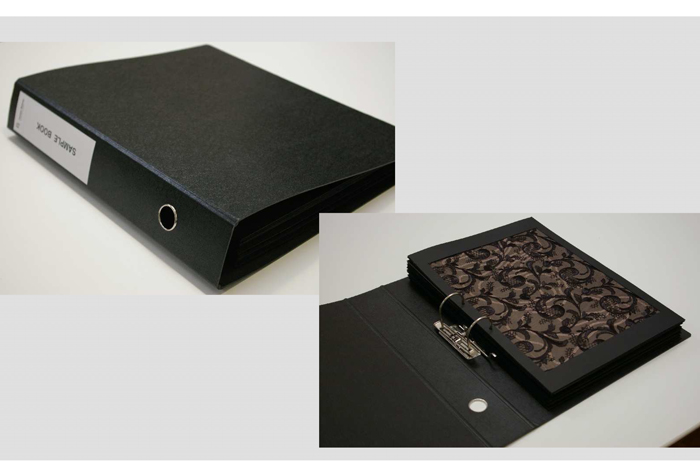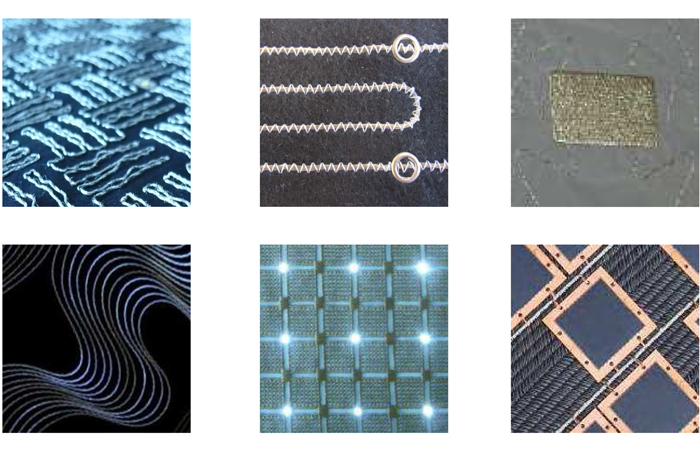 Forster-Rhoner also collaborated with Danish-based design firm Diffus on their Climate Dress as well as the recent Solar Hand Bag to provide the expertise in embroidered circuits.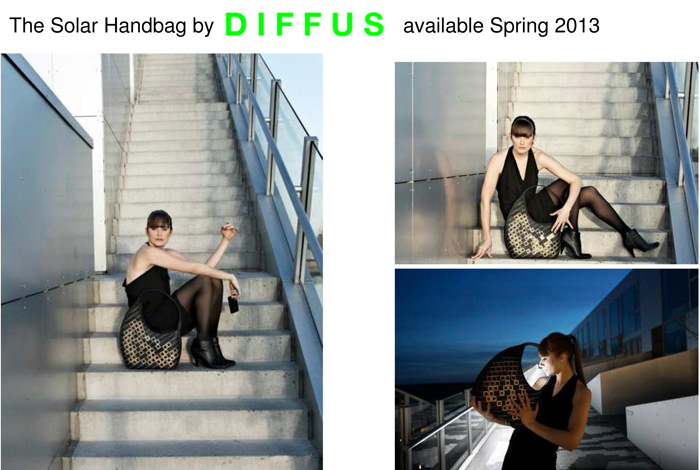 Furthermore, they showcased the "Valisere" and LED embroidered bustier, which combined just the right amount of light-up dazzle. Anja Schlisske also showcased a tangible swatch book with the various embroidery applications and techniques which was very inspirational!
Within academic and crafts research Margarita Benitez, Assistant Professor in Fashion Design + Fashion Technologist at Kent State University presented on the innovations developes at the TechStyleLab which she operates along with her colleagues at the University. Utilizing rapid-prototyping and rich media technologies she is creating new platforms for on-demand fashion creation.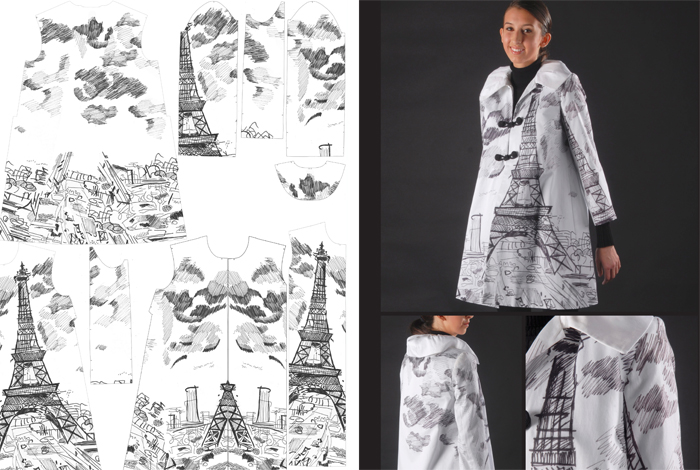 The lab is focused on creating community-based online tools access to technologies such as textile printers and laser cutters, fostering greater access for small-scale fashion. This fashion "Fab Lab" formula is looking towards the future of "ready to make" (prêt-à-faire) industries in fashion, creating a model which both industry and academia/design can gain from.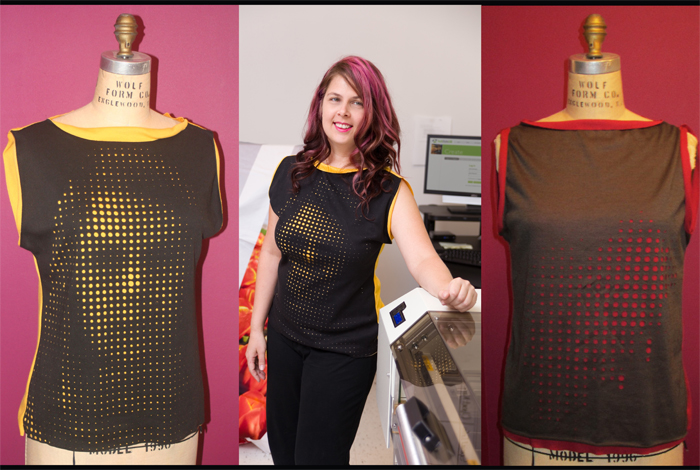 Benitez's Coded::Fashion project mixes imaging technologies with laser cutting garment production tools, translating a vector file into an assemble-able garment.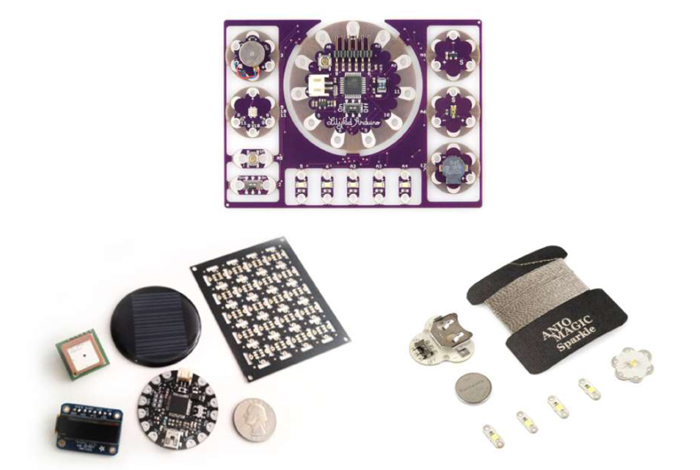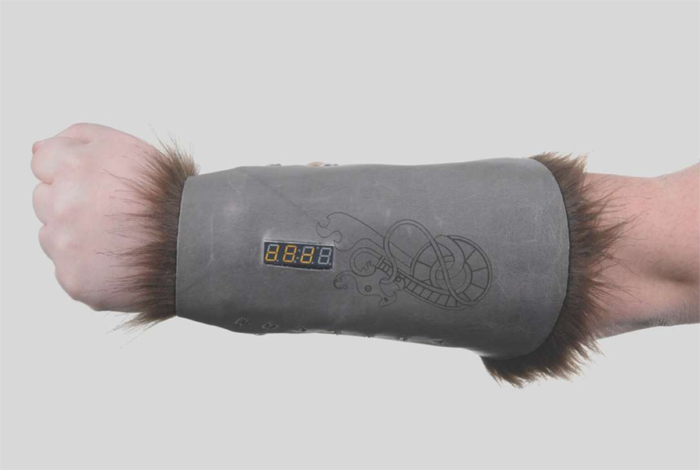 Other highlights included a presentation by Dia Campbell from Spark Fun Electronics describing the company's interest in fostering online education and techno-craft skills.
And on the academic front, textile designer Geneviève Dion from Drexel University presented on the development of a state-of-the-art laboratory to conduct research in new smart textiles and wearable technologies using Shima Seiki machines donated to the lab.
Other interesting industry presentations included that of Johan de Baets from the PASTA (Platform for Advanced Smart Textile Applications) project, an extension of the STELLA project, which has been looking into "research on electronic packaging and interconnection technology with textile research," to develop stretchable circuits, crimp connections, conductive textile fabrication, and pattern recognition for applications such as illuminated fabrics, embedded textile sensors (such as for remote monitoring) and rfid implementation.
Steve Leftly from the Fibretronic company gave his analysis of the market outlining how the principal paradigm of wearable tech is guided by protection and comfort needs, thus making an argument for the Fribretronic garments providing heat and cooling functionalities as well as LED displays for safety or embedded airbags.
The key to the success of these products, according to Leftly, is innovation in the "details" of smart textiles (low weight, breathability, stretch, bondable/weldable/sew-free, complex shapes/patterns, high durability); control technologies (connectors, wireless communication); battery advancements (form fitting, lightweight, quick/simple charge); and finally removing hurdles for integration (stitch in, bonding, custom fabric selection).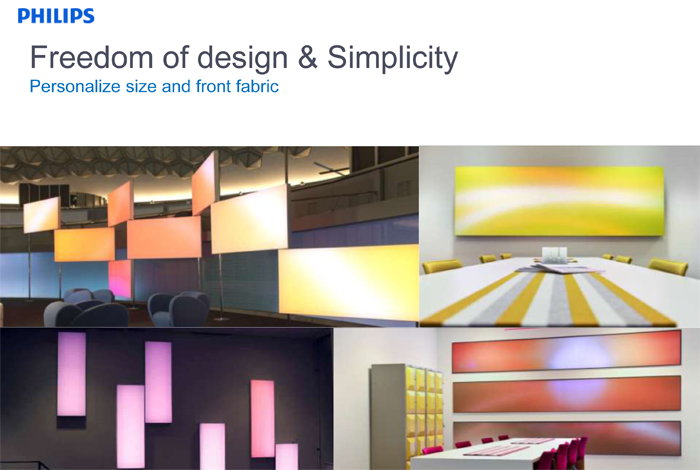 Finally, Phillips Design showcased its new Kvadrat Soft Cells luminous architectural textiles developed in collaboration with the Danish textile company Kvadrat . These sound absorbing and intelligent ambient light wall-mounts have the potential to revolutionize smart architectural lighting.
Valérie Lamontagne
Valérie Lamontagne is a designer-artist and is the director of 3lectromode a Montreal-based fashion-tech studio invested in developing wearables combining cutting-edge technology with current fashion trends.
The 3lectromode platform has created a series of market-ready interactive fashion products such as LED-embedded dresses and bags which are sold as kits of ready-mades. 3lectromode continues to research within the field of wearable technologies to bring you the most aesthetic, democratized and performative fashion tech.
In addition to her design initiatives, Valérie is presently a Ph.D. researcher at Concordia University investigating "Performativity, Materiality and Laboratory Practices in Artistic Wearables" where she teaches in the Department of Design & Computation Arts, and is a trendcaster/blogger for Fashioning Tech, and e-retail site wonderMode.
She has curated design/media arts exhibition/events for: 2010 Vancouver Olympics; V2_ Institute for the Unstable Media, Rotterdam; New Museum, New York; and the Musée national des beaux arts du Québec. Her work has been featured internationally at festivals, galleries and museums: ISEA; SXSW; Siggraph; San José Museum of Quilts and Textiles; Museum of Science, Boston; Kunstencentrum Vooruit, Ghent; Eyebeam Art + Technology Center, New York; and FILE Festival, Sao Paulo, Brazil.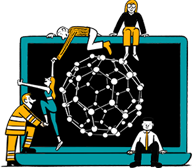 Business intelligence for the fibre, textiles and apparel industries: technologies, innovations, markets, investments, trade policy, sourcing, strategy...
Find out more