Research/​Development/​Education
Teaching tomorrow's fashion talents with Lectra
LCF and Lectra first partnered up in 2014, when the school began using design software Kaledo in its classrooms.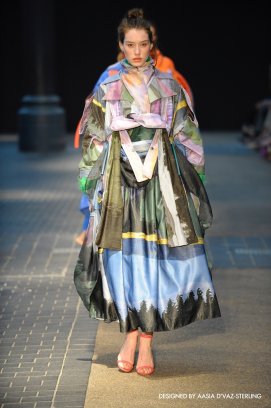 20th October 2017
Innovation in Textiles
| London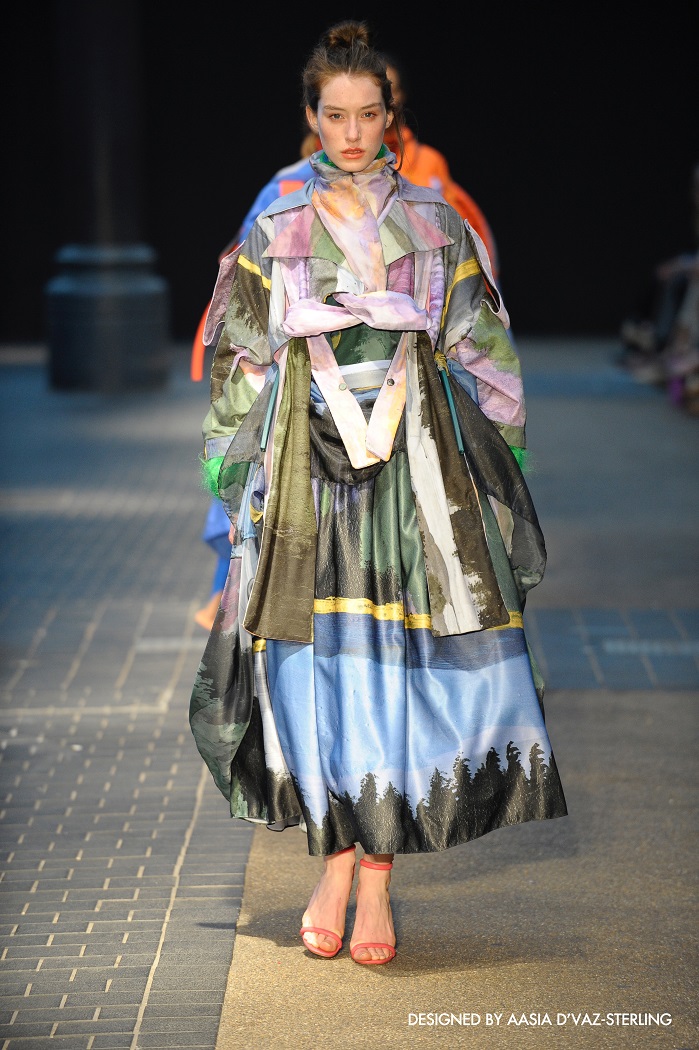 The London College of Fashion (LCF), University of the Arts London, a recognised leader in fashion design, media and business education, has introduced an Honours BA programme in Fashion Pattern Cutting, with Lectra's Modaris 3D software at its heart. Its first class graduated in 2017.
LCF and Lectra first partnered up in 2014, when the school began using design software Kaledo in its classrooms. Since then, LCF introduced a new programme in Fashion Pattern Cutting and expanded its use of Lectra to include Modaris 3D and Diamino, its patternmaking and markermaking solutions.
Lectra is now an integral part of the school's curriculum, which aims to train students on the latest industry-standard technology and provide them with practical skills that will give them a career head start. "CAD technology is being used more and more within the fashion industry, and LCF students who learn Lectra graduate with an edge over those who don't," said Sharon Blackford, Senior Lecturer at LCF.
Exciting element
Tina Fox, who teaches Design Development and 3D Realisation, works closely with Sharon Blackford to strike a balance between Lectra and manual methodology in the classroom, making sure students get a well-rounded education in patternmaking. "The aim is to create strong links between CAD/CAM patternmaking skills and manual patternmaking techniques," said Ms Fox. When students begin using Lectra's Modaris 3D, she explains, they are able to appreciate just how much time these digital skills can save them when it comes to creating and modifying patterns.
"Modaris 3D is an exciting element of their process; 3D delivers an instant visual outcome, which their generation has come to expect. The software allows them to adjust and experiment with silhouette, fit and proportions without having to manually recut and sew prototypes, and they can try out different colour and fabric combinations easily, to come up with quick solutions and alternative looks."
Learning Modaris 3D also prepares students to deal with the realities of the industry. "By their third year, our students understand the importance of speed to market and how this software facilitates global production; they learn strategies that help keep product development to limited timelines and within certain financial constraints," she said.
Educational programme
When asked why the London College of Fashion chose to partner with Lectra, Professor José Teunissen, Dean of the LCF School of Design and Technology, had several reasons. "Lectra is a recognised industry leader whose technology covers all aspects of the design, development, including 3D, and manufacturing process," he said.
"They have an excellent educational programme that provides licenses for student laptops, so they can practice outside of the classroom. And since Lectra technology is widely used throughout the industry, our students are developing skills that make them highly employable."
Cooperative learning
LCF teaches a range of Lectra solutions that cover design to marker making in several of its undergraduate programmes, including Fashion Design Development and Pattern Cutting, Fashion Contour, Sportswear and Bespoke Tailoring. For Senior Lecturer Sharon Blackford, using the full Lectra suite encourages students to work together collaboratively on different projects, and across different disciplines.
"The fact that Lectra covers design with Kaledo, product development with Modaris 3D and marker making with Diamino, means it's easier for students to use software specific to their specialty, while facilitating collaboration and communication between different programs. For example, textile students working in Kaledo can import patterns created by patternmaking students in Modaris 3D, to get a realistic idea of what their designs will look like in proportion to a garment's individual pieces."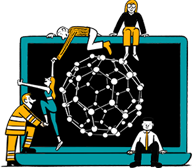 Business intelligence for the fibre, textiles and apparel industries: technologies, innovations, markets, investments, trade policy, sourcing, strategy...
Find out more