Industry Talk
World demand for geosynthetics to reach 4.7 billion M in 2013
Global demand for geosynthetics is projected to increase 5.3 percent annually to 4.7 billion square meters in 2013.  Countries such as China, India and Russia that are building large-scale infrastructure developments and face evolving environmental protection regulations and building construction codes are expected to post the strongest gains through the forecast period.  Geogrids are forecast to achieve the fastest gains through 2013; however, sales of geogrids

1st October 2009
Innovation in Textiles
| Cleveland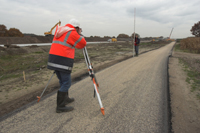 Global demand for geosynthetics is projected to increase 5.3 percent annually to 4.7 billion square meters in 2013. Countries such as China, India and Russia that are building large-scale infrastructure developments and face evolving environmental protection regulations and building construction codes are expected to post the strongest gains through the forecast period.
Geogrids are forecast to achieve the fastest gains through 2013; however, sales of geogrids will only account for eleven percent of total global geosynthetics sales. While growth in geosynthetics demand is expected to be substantial in nearly every region, the underlying reasons for that growth can vary widely. These and other trends, including market share and product segmentation, are presented in World Geosynthetics, a new study from The Freedonia Group, Inc., a Cleveland-based industry research company.
The Asia/Pacific region accounted for nearly 45 percent of global geosynthetics sales in 2008. Advances in this market are primarily driven by China, which itself accounted for over three-quarters of regional sales in 2008. China is also projected to account for nearly 60 percent of new global demand for geosynthetics generated between 2008 and 2013. China's dominance is primarily due to its amount of available land, its ongoing development of large-scale infrastructure projects, and its need for erosion control. Similarly, India is expected to post double-digit annual growth through the forecast period, albeit from a much smaller base. India's gains are driven by its ongoing development of transportation infrastructure, installation of greater protection against erosion and mud slides during its monsoon seasons, and establishment of modern landfills. In many of the least developed countries, however, growth for geosynthetics will be more limited, due to lack of adequate funding, a lack of regulations that require their use and the presence of lower-cost alternatives such as natural fibre geotextiles and rock.
North America was the second largest regional market in 2008, accounting for nearly a quarter of global sales. Advances in the US market are expected to be aided in the near term by government spending initiatives on roads, bridges and other public works projects that have been included as part of an economic stimulus package. Canada's geosynthetics market is much smaller than that of the US, but benefits from a comparable level of development, regulation and ability to fund the upfront costs of geosynthetics. Western Europe and Japan are fairly comparable to the US in terms of the level of maturity of their respective geosynthetics markets, as well as the type of regulatory environment.
The Freedonia Group is a leading international business research company, founded in 1985, that publishes more than 100 industry research studies annually. This industry analysis provides an unbiased outlook and a reliable assessment of an industry and includes product segmentation and demand forecasts, industry trends, demand history, threats and opportunities, competitive strategies, market share determinations and company profiles.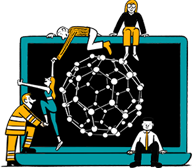 Business intelligence for the fibre, textiles and apparel industries: technologies, innovations, markets, investments, trade policy, sourcing, strategy...
Find out more