Research/​Development/​Education
Researchers find demand for inclusive professional clothing
The Department of Textile and Apparel Management at the MU says it is committed to teaching apparel designers the importance of adaptive clothing options.
9th July 2018
Innovation in Textiles
| Columbia, MO
"People with disabilities are no different than any other consumer looking for clothing," said Kerri McBee Black, instructor and doctoral candidate in textile and apparel management. "Consumers want clothing that expresses their sense of style. They want clothing that makes them feel confident. Unfortunately, the apparel industry has yet to sufficiently meet the demand for this population."
McBee Black and Jung Ha-Brookshire, an associate professor of textile and apparel management at MU, conducted interviews with people with disabilities who had sought or were seeking employment to identify barriers that the study participants faced in the workplace. A common theme among all participants, regardless of the disability, was the lack of appropriate clothing options that would be sufficient in the workplace.
Adaptive clothing
One participant of the study who is living with multiple sclerosis told the researchers that after a surgery, she had to look for adaptive clothing that would accommodate her colostomy bag. She struggled finding options that made her feel attractive, which impacted her overall confidence.
Other participants reported similar problems finding professional clothes that were appropriate for work. In many cases, the researchers found that people with disabilities weren't even applying for jobs because they believed they couldn't meet the expectations associated with the office dress code.
"Throughout the interviews we heard from participants that people living with disabilities want to work; yet, they experience public and self-stigma, both of which undermine their confidence," McBee Black said. "Making sure that everyone has access to attractive, professional clothing will help people living with disabilities feel welcome in the workplace."
Importance of inclusive clothing
The Department of Textile and Apparel Management at the University of Missouri says it is committed to teaching future apparel designers the importance of inclusive and adaptive clothing options.
Earlier this year, MU student Andrea Biligrien won third place for one of her clothing designs from the Runway of Dreams Foundation, which promotes inclusion, acceptance and opportunity in the fashion industry. Textile and Apparel Management is a department in the MU College of Human Environmental Sciences.
SUITable
In 2016, a group of students in the USA designed innovative and adaptive clothing for consumers with disabilities as part of the Open Style programme, which promotes the idea of universal and inclusive design, creating new products tailor made to specific client's needs and making style accessible to people of all abilities.
For a number of years, The Woolmark Company has been providing assistance and support to Open Style Lab's ten-week programme held at MIT International Design Center in Boston for designers, engineers, and occupational therapists. By offering wool workshops and technical advice, as well as an introduction to Chinese manufacturer Nanshan who supplied the final fabric, The Woolmark Company was able to assist in the creation of SUITable, an adaptive sportscoat that is designed to be adjustable for continuous thermal comfort. The wool jacket features front flaps that easily open and close for added ventilation. There are also hidden pockets for convenience and accessibility.
Further reading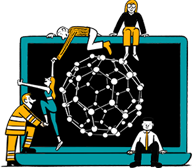 Business intelligence for the fibre, textiles and apparel industries: technologies, innovations, markets, investments, trade policy, sourcing, strategy...
Find out more