Nonwovens/​Converting
Robust growth potential for nonwovens components
Overall, a total of 631.2 billion hygiene products are projected to be sold across 2023, with a total value of $107.6 billion.
20th April 2023
Innovation in Textiles
| Leatherhead, United Kingdom & Akron, OH, USA
Topsheets, backsheets, absorbent cores, and other hygiene components used in diapers, feminine hygiene goods and adult incontinence wear are presenting exciting diversification opportunities for personal care companies and their suppliers in the nonwoven segment. At the same time the performance demands on these are increasingly rigorous. New components that optimise comfort, discretion, and sustainability are at a premium.
Overall, a total of 631.2 billion hygiene products are projected to be sold across 2023, with a total value of $107.6 billion. Exclusive forecasting available to purchase now in The Future of Hygiene Components to 2027, from Smithers, shows that this number will reach 783.4 billion products, and a value of $126.3 billion (at constant values), in 2027 – equivalent to a +6.4% compound annual growth rate (CAGR) for the five-year period.
Within the ten different component types in Smithers analyses, topsheets are the most important. These account for 46.3% of the contemporary market by value; followed by backsheets (22.3%), and films (16.8%). The growth outlook for backsheets through to 2027 is especially positive, and topsheet sales too will exceed the market average. The fastest growth will be in certain secondary components for hygiene goods, however – stretch ears, waistbands and leg gathers.
For material supply, nonwoven, film, and tissue elements for hygiene goods totalled 6.1 million tonnes in 2022, worth $18.0 billion. This represents a short-term peak, with sales value almost double the figure for 2020. This is attributable both to a post-pandemic surge in demand, and the impact of increased oil prices caused by the Russian invasion of Ukraine. While inflation is running at a high level, hygiene goods in established economies are highly resistant to any loss of consumer purchasing power. This means global demand will increase to reach 8.2 million tonnes in 2027, even as prices moderate downwards.
Consumption will continue to be dominated by plastic components, but the driver among top-end products to employ more sustainable components will push R&D departments to work on bringing more pulp-based, and recycled plastic material sets to market.
Expert analysis from Smithers examines the most important evolving trends across supply chains and in consumer end-use segments for hygiene products, to identify the resultant impact on component design and sales:
- Use of nappies/diapers is increasing in developing economies; while there is greater diversification in more developed regions with greater availability of toddler training pants and other constructions that enable greater movement, comfort, and security. For components the main trend is towards thinner cores, including higher percentages of super-absorbent polymers. These are coming under scrutiny from an environmental perspective, generating new interest in biodegradable or easy-to-recycle diaper components; including from an array of premium sustainable diapers sold online.
- Feminine hygiene goods still have limited use in some developing markets, with a distinct preference for liners and pads in many Asian countries. As these goods become more established, consumer demand is calling for thinner, more discrete designs. In established markets pantiliners are increasingly being employed as a non-stigmatising solution for minor incontinence among middle-aged women; marking an evolution towards multi-purpose pads that can manage an array of fluids.
- The rising number of elderly people in developed markets and the increasing awareness of how adult incontinence wear can enable them to maintain full lifestyles, will help more subtle better fitting options.
The data in Smithers' The Future of Hygiene Components to 2027 is combined with industry leading expert insight to track the most important changes in this nonwoven market across the next five years. This is presented in over 150 data tables and figures, segmenting the market by component type, material input, hygiene product, geographic region, and leading national market.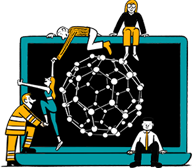 Business intelligence for the fibre, textiles and apparel industries: technologies, innovations, markets, investments, trade policy, sourcing, strategy...
Find out more