2nd November 2013, Russia
Russia to get hi-tech fabrics manufacturing facility
BTK Group, one of Russia's largest textile and technical textile producers, plans to invest up to RUB 1 billion (USD$33,3 million) to establish a plant for the production of high-tech synthetic fabrics in Russia.
BTK Group is an official supplier of uniforms to the Russian army and law enforcement agencies, owned by Russian businessman Taymuraz Bolloev, the founder of Russian brewing company Baltika. He is also a former president of Olimpstroy, the State Corporation for Construction of Olympic Venues for the Sochi Winter Olympics 2014.
The new facility is expected to be located in the city of Shakhty in the country's Rostov region and will have the capacity to produce 20,000 metres of fabrics per day.
A draft proposal for the project has already been presented for consideration to Vasily Golubev, the governor of the Rostov region, who is said to have promised to provide all the needed support for its implementation.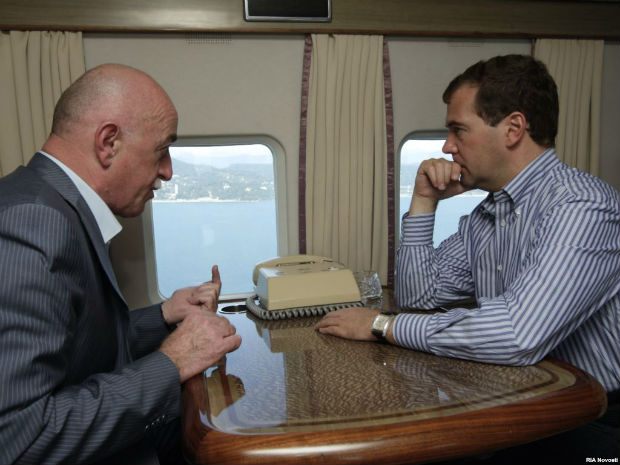 The production will be organised on the capacities of local Don-tex company, which was recently acquired by BTK Group.
It is planned that the majority of future production will be used to fulfil orders for Russia's Ministry of Defence and in particular a new type of uniform. According to BTK Group, the production will also go to fulfil the needs of the automotive, construction, medicine, and other industries.
The date of the commissioning of the plant has not been disclosed, however there is a possibility that it may take place in 2015-2016. By this time two other industry plants will be located in the Ivanovo region. One of them will specialise in the production of man-made fibres, while the second one will focus on the production of industrial fabrics.
The capacity of the second plant will be 15 million metres per year. It is expected to supply to the needs of the Russian army, the Ministry of Emergency Situations, as well as Gazprom and other leading Russian oil companies.
The man-made fibres plant will see a total volume of investments in the implementation of the project amount to 10.5 billion rubles (USD$330 million). The plant is scheduled for commissioning in 2016 and will create about 1400 new jobs. The new plant is expected to produce up to 500 tons of fibre per day from recycled raw materials. Up to 80% funds for the project will be provided by Russia's state-run Vnesheconombank, while the remaining 20% are expected to be provided by private investors.
The construction of both plants is being personally controlled by Russia's President Vladimir Putin, who checked the rates of construction during a recent meeting with the governor of the Ivanovo region Michael Men. Despite the fact that implementation of both projects is taking place on time, the President decided to dismiss Men from his post, as a result of a meeting.
By Eugene Gerden
This article is also appears in...