Lingerie and swimwear styling used to reflect unachievable standards of perfection for female bodies, creating an unnatural silhouette by moulding, shaping and uplifting. Unique by Mode City, the trade show for intimate apparel and swimwear held July 7 – 9 in Paris, showed us that a more natural look is emerging, driven by body acceptance, new technologies, and the hybridization of intimate apparel, swimwear, sport and athleisure.
The new attitude was driven home by the #IFEELUNIQUE swimwear show the first day of the exhibition. The show featured 16 real women of all shapes and sizes, selected for their unique physical attributes and positive body acceptance.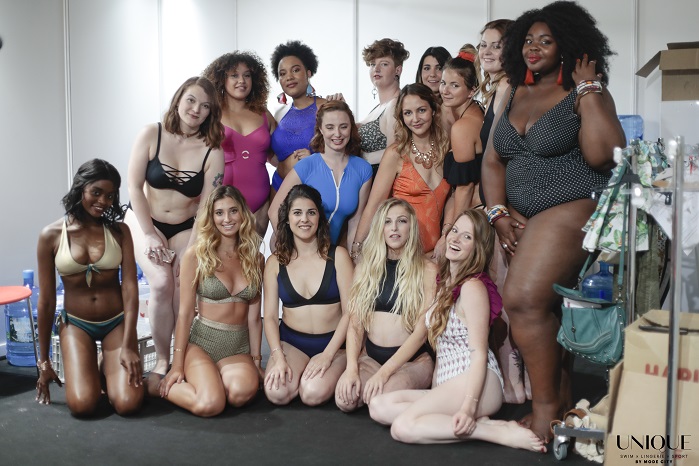 At Interfilière, which ran concurrently, textile innovation met the demand for comfort as well as for beauty, with an increased focus on sustainability that felt right for the times.
What's sexy now?
"Women are changing; comfort is a global must," insisted Jenny Wigham, who presented the Concepts Paris trend report.
According to her presentation, fabrics overall are lighter and more refined, with an emphasis on a natural handle. Stretch laces, meshes and tulle are taking the place of more constructed fabrics, as the "bralette" and softer shapes prevail, with less padding and underwiring.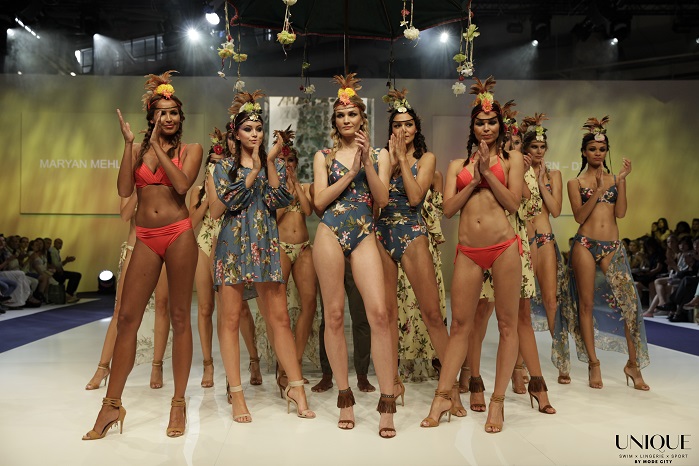 Classic cut and construction are being revived to provide support. While the T-shirt bra continues to be a wardrobe staple, light weight spacer knits are providing coverage with comfort and stretch.
New knitting machines and technologies, including warp knit, seamless and flat bed, are enabling the creation of custom engineered shaping, pattern placement, and zones of variable modulus. Nike's Flyknit bra and other innovations from street, sport and athleisure are inspiring lingerie design.
Pyjama dressing returns, functioning as outerwear; best in shirting stripes, figurative prints, or a new range of super soft cellulosic textiles. Velvet textures add richness to swimwear fabrics, loungewear, and lace.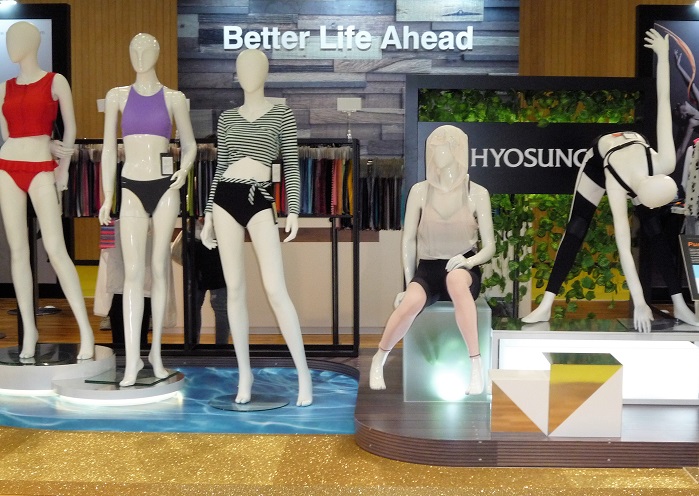 Print design for beachwear and swim takes its cue from the Black Panther movie, mixing modern graphics with rescaled tribal motifs and exotic nature.
Sustainability drives innovation
It wasn't long ago that "recycled" textile products were perceived as dirty or of lesser quality, and undesirable for use in next-to-skin apparel. But a new generation of sustainable fibres and fabrics at Interfilière proved that sustainability is driving innovation and finally capturing the imagination of brands and retailers.
Derived from pre or post-consumer textile waste, or from biomass, the sustainable fibres incorporated in the latest fabrics included Q-NOVA, ECONYL, RECO, and Mipan Regen nylon; NEWLIFE and REPREVE polyester; and EVO bio-based polyamide, said to reduce fabric weight by 25% whilst offering better elasticity.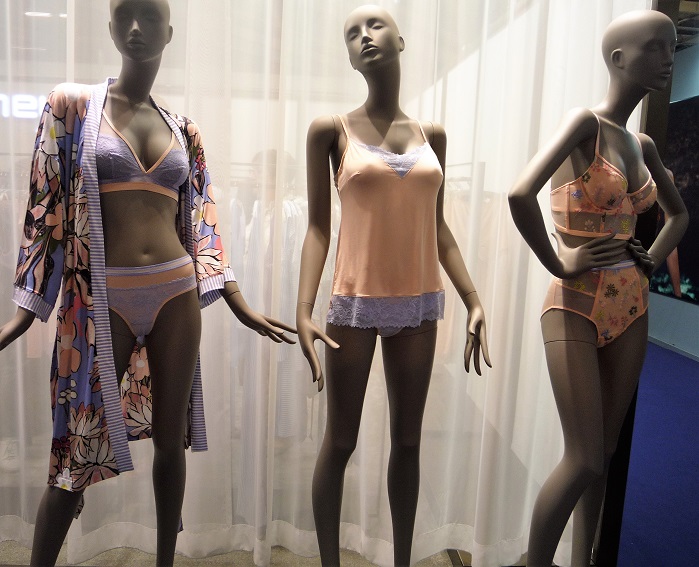 New and noteworthy is SEAQUAL, a polyester fibre being spun into both filament and staple yarns, made entirely from plastic waste recovered from the bottom of the ocean. The recycled SEAQUAL is said to be able to create fabrics of the highest quality.
Headquartered in Spain, the business employs fishermen to bring Mediterranean garbage to shore; and plans to expand its operations to six global locations in the future. "We want to be a catalyst to incentivize the industry, to educate and inspire," explained managing director Michel Chtepa.
Sofileta, which received Interfilière's Performance Designer of the Year award this season, is one of the first mills to develop a range of SEAQUAL fabrics as part of their Green'oblige range. The French mill supplies performance fabrics for sports, fashion, lingerie, swimwear, and technical end uses.
Eco-Smart stretch
The invention of elastane several decades ago revolutionized the intimate apparel and swimwear business. However, most elastane yarns have struggled to meet the challenges of sustainability.
With a major presence at the exhibition, Asahi Kasei's ROICA Eco Smart offered a new solution: the first ROICA yarn with more than 50% pre-consumer recycled content. In addition, the Eco Smart yarn breaks down quickly without releasing harmful substances at end-of-life.
Uwe Schmidt, managing director for Asahi Kasei Spandex Europe, pointed out, "With polyurethane it's impossible to recycle, so we had to find a different way to re-use industrial waste in our process."
ROICA Eco Smart was used by the most innovative knitters in combination with other sustainable yarns, resulting in beautiful textiles that were 100% sustainable. These included Iluna Group for its Green Label lace collection; Penn Textile Solutions and Penn Italia for their Ecoinnovation family; Piave Maitex' 100% ECO offerings; Sofileta's Green'oblige fabrics; Maglificio Ripa for their Crystal stretch velvet styles; and Tessitura Colombo Antonio's Eco-Lace, dyed with natural dyestuffs derived from plants.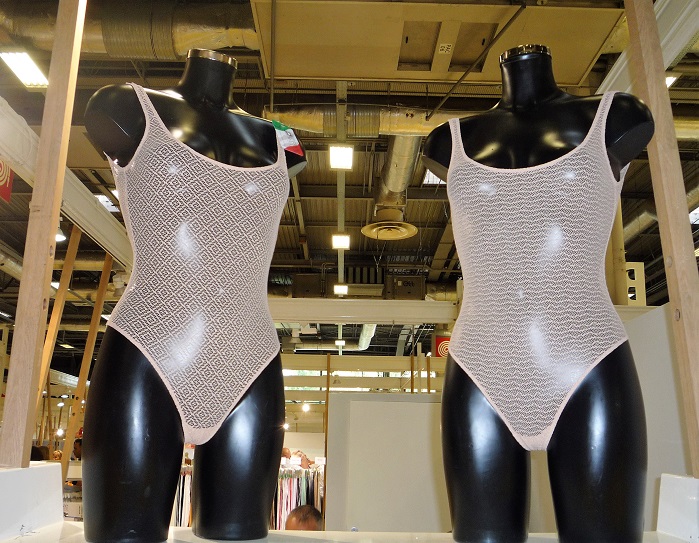 In addition, international brands Wolford, Hanro, Cosabella, and Daquϊni included ROICA Eco Smart in their collections.
Cellulosics: the new silks
Traditionally considered a high-end option for intimate apparel (as well as for fashion); silk has recently come under scrutiny as a non-sustainable animal fibre. And whilst consumers are once again gravitating to the soft touch and absorbency of natural fibres, they continue to prefer the ease of care found in synthetics. Sales of cellulosic fibres for apparel textiles have increased by 99% from 2006 to 2016.
Created from cotton linter using a closed-loop process, sustainable Cupro fibre was first made by Asahi Kasei in 1931. With the aesthetics of washed silk, Ipeker's range of Cupro fabrics was centre stage at Interfilière's Trend Forum, made up into luxurious pyjamas in the season's colour range.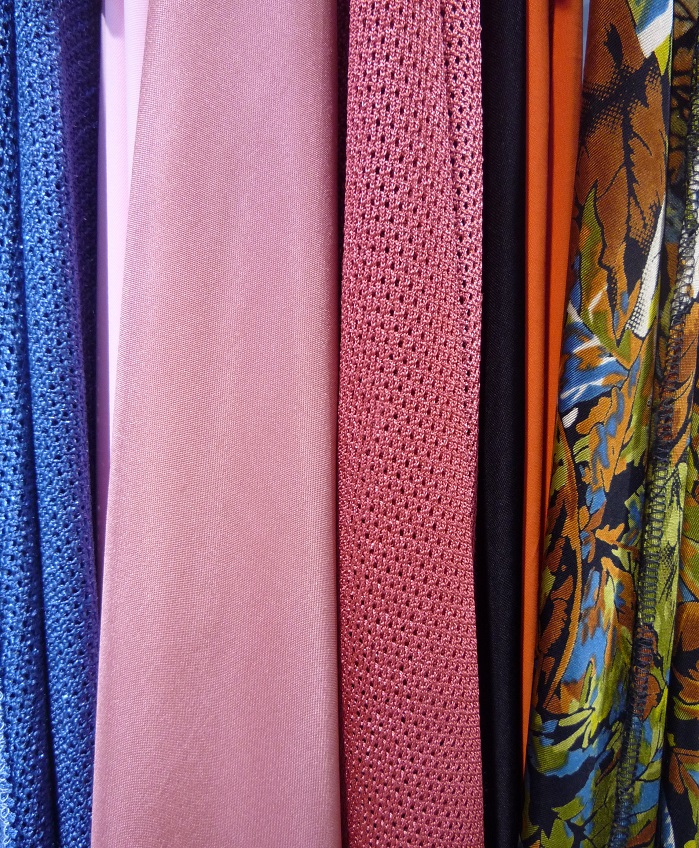 Ipeker's Cupro fabrics have been designated as "vegan silk" as no animal protein is used in the yarns or finishes. The fabrics are breathable and cool to the touch.
Naia, Eastman's brand of cellulosic yarns launched in 2017, is an evolution in performance and aesthetics for acetate. Available as multifilament and micro fibres, in both bright and dull lustres, "Naia will do everything from lace to velvet," according to Terry Lawler, fabric design manager for Eastman.
Produced in the US under EPA standards, the fibre is created using wood pulp from certified forests. The company believes that Naia, with its softness, breathability, and ease of care, will change the perception of acetate.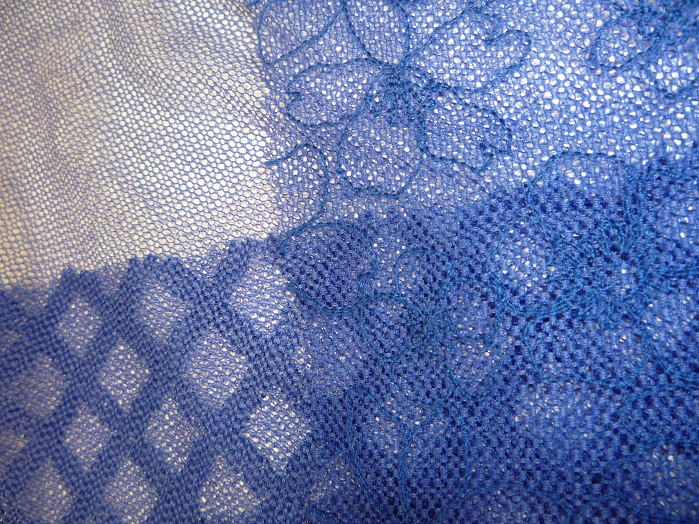 Fabrics made of Naia were on display at a number of mills, including Best Pacific, Iluna Lace, Ipeker, Sanko Tekstil, and Sofileta.
Lenzing's TENCEL brand is also finding favour for intimate apparel, including MicroModal blends with cotton for warp knitting (at Penn Textile Solutions and Piave Maitex); TENCEL A100 for lace and embroidery; and filament TENCEL Luxe, appropriately dubbed "sustainable silk."
Custom design and service
Millennial-driven, independent brands continue to multiply, increasing the demand for custom design and service. While business is challenging, the creators of textiles for intimate apparel and swimwear are stepping up to the plate and engaging their customers through custom design and stock service.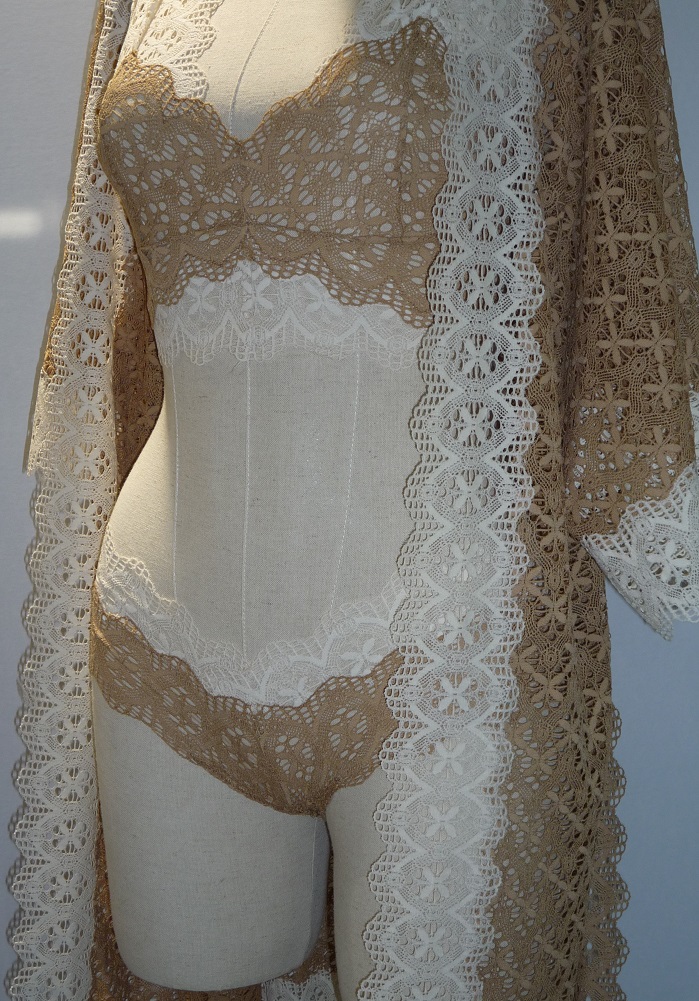 For example, Penn Textile Solutions' Dream Shape Magic is a knit-to-shape, light and supportive bra and panty requiring less sewing. The company recently launched a new website with a "fabric finder", and their Atelier des Tulles features three key styles stocked in 100 colours, along with 17 additional mesh styles in half a dozen colours each.
"We can propose, but what matters is what the brands want and need," said Piave Maitex sales manager Antonio Battagin.