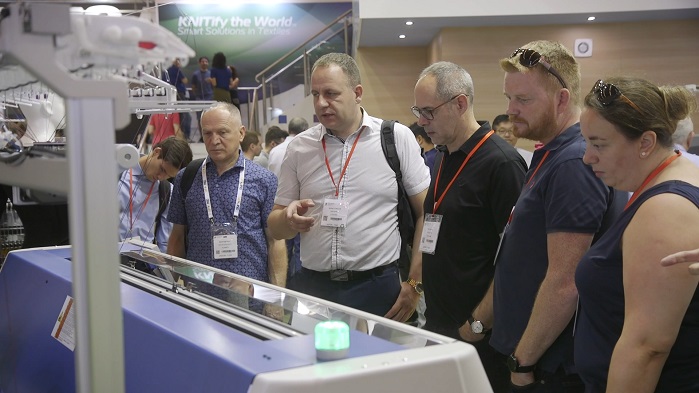 Leading computerised flat knitting machine manufacturer Shima Seiki participated in the international textile machinery exhibition ITMA 2019, which took place in Barcelona, Spain, from 20-26 June 2019 – and the world leading Japanese company's unshakable tradition of introducing new technologies at the quadrennial CEMATEX owned ITMA event, was robustly upheld in the Catalan capital.
Shima's 566-square-metre booth featured a comprehensive line-up of its products, including a number of new Wholegarment knitting machines, computerised flat knitting machines and graphic design systems, as well as a range debuting digital solutions.
KNITify the World – Smart Solutions in Textiles
Shima exhibited at ITMA 2019 under the highly likeable theme – KNITify the World – Smart Solutions in Textiles, which showed the confidence and ambition of an industry technology leader. The theme aimed to illustrate the flexibility of Shima Seiki products for catering to a range of industries, in addition to its traditional customer base in the apparel industry.
Proposing knitting as an alternative manufacturing solution for non-fashion related industries, Shima demonstrated...
This article is also appears in...