Fibres/​Yarns/​Fabrics
Singtex releases new sustainable fabrics
These bio-based materials are said to replace more than 25% petroleum consumption during production and offer a better wearing experience.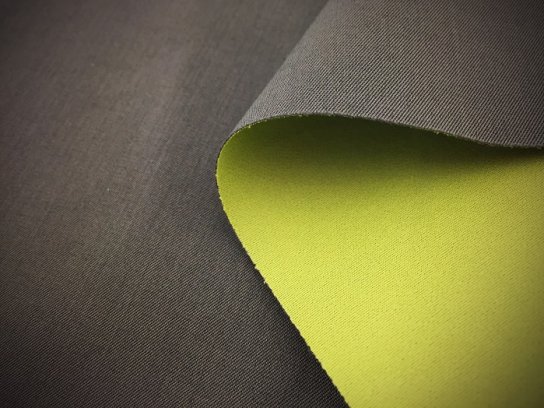 15th June 2018
Innovation in Textiles
| New Taipei City
Every year, more than 116 million tonnes of waste clothes end up in the landfills. Singtex, a sustainable manufacturer of functional fabrics, has developed Biotec series to tackle this issue. It reuses organic materials, such as coffee grounds, to make coffee oil membrane and castor beans to produce bio-nylon fabrics. These bio-based materials are said to replace more than 25% petroleum consumption during production and offer a better wearing experience.
The company has also developed an eco-friendly moderate stretch fabric with long-lasting performance, S.Leisure. It features comfort stretch with breathability, fast-dry, lightweight and good recovery while emitting less carbon footprint.
The company will present its current product lines and the new products during the OutDoor show in Friedrichshafen, Germany, from 17- 20 June, and at Outdoor Retailer Summer Market, which takes place in Denver, CO, from 23-26 July.
Biotec fabrics
Singtex introduced S.Café yarn technology in 2009. Through the S.Café producing process, it extracts 11% coffee oil from coffee grounds. The coffee oil is not only used in cosmetics but also in shelter membrane. S.Café Airmem contains 26% of coffee oil replacing petroleum-based materials. This technology has received US and Taiwan patents and USDA bio-based product certification. Airmem features odour-control, water resistant, wind-proof and breathability. Fabrics laminated with Airmem have receive ISPO Textrends Award selection in 2015 and Top 10 in 2018.
"Striving to be a pioneer in sustainable fabrics, Singtex is proud to introduce Singtex Biotec bio-based nylon, a new innovative fabric made of EcoPaXX from DSM. EcoPaXX is a high-performance material made of 70% fully renewable resource: castor bean oil," the company explains.
"With this sustainable, high performance material, Singtex not only offers a nylon fabric that is perfectly suitable for outdoor environment, but also contributes to reduce the dependence of the textile industry on fossil fuels."
"Bio-nylon fabrics are durable, lightweight, abrasion and tear resistant which is perfect for backpack and outdoor equipment fabrics. Biotec bio-based nylon has also received ISPO Textrends Award selection this year."
S.Leisure fabrics
Pursuing comfort and outlook, spandex is usually mixed with cotton or polyester and accounts for a small percentage of the final fabric. However, recycling is not an option for fabrics with spandex and they consume more energy during production, the company explains.
S.Leisure is recyclable and designed to replace fabrics with 6% spandex and below to address the issue. The dyeing process of S.Leisure is at least 20% more energy efficient than spandex. The energy savings of 3000 yards could supply 10 years of drinking water for an individual and 1 month household electricity, according to the man. The carbon footprint each S.Leisure T-shirts saves is equal to the carbon absorption of a tree each day.
Other than being eco-friendly, S.Leisure also offers properties suitable for athleisure, training and sports apparel. "It has better colour fastness and flexibility so consumers can enjoy their garments longer," the company adds. "The comfort stretch fabric comes with great wicking ability making it fast dry and breathable. It has a soft touch to the skin, lightweight and easy to care for. These outstanding functions are recognised by ISPO Textrends 2019/20 selection."
Singtex is among the most prominent fabric manufacturers in Taiwan. Even since its founding in 1989, Singtex is engaged in continuous research and development in the area of outdoor, sports, functional and environment-friendly fabrics. Its S.Café technology launched in 2009 is now adopted by more than 110 brands.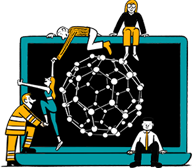 Business intelligence for the fibre, textiles and apparel industries: technologies, innovations, markets, investments, trade policy, sourcing, strategy...
Find out more