Cath Rogan reports from Barcelona
Having last reviewed the Smart Fabrics conference in 2009 (Smart Fabrics 2009 - Conference Review) but attended several in between, I anticipated an interesting event and wasn't disappointed; Barcelona 2013 was, I felt, the best curated and most inspiring conference yet.
Around 120 delegates attended for 3 days (2 half days and one full) and as ever at the Smart Fabrics conference, the audience cross section was as interesting as the speaker selection; For those in the business or new to it, Smart Fabrics still represents one of the best networking opportunities in the calendar. Four years ago, I recall both the agenda and audience being largely academic. Perhaps reflecting how far the industry has evolved since then, the bias of this year's conference was firmly commercial. Even the academic delegates tended to be from the commercial rather than research departments of their respective universities.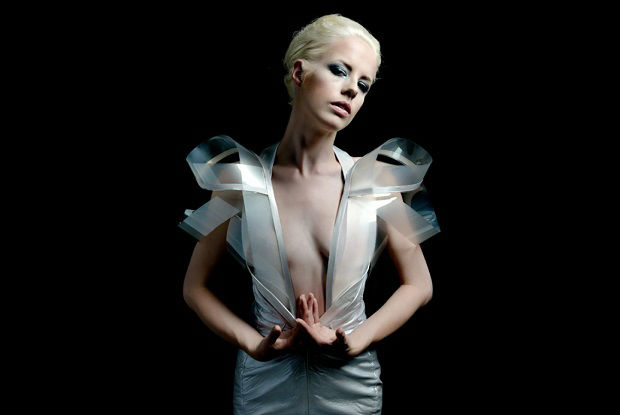 Overall, the audience and agenda reflected a broad cross section of interests in Smart Fabrics; from fashion brands and designers to textile engineers and electronics experts. The conference agenda struck a good balance between design and technical interests and on the whole, the presentations were informative and easy to follow (without a heavy emphasis on technical data).
Of course though, there inevitably comes a point at any conference when you find yourself contemplating whether chewing through your own arm would be preferable to sitting through another minute of a terrible presentation. As someone who attends a lot of military events, I have developed a surprisingly high tolerance for bad Power Points, so the fact that I only considered this option twice over the course of 3 days and 25 presentations is a bonus. Those brief interludes aside, I left the conference with new knowledge, some great new contacts and inspired to investigate some new ideas.
Lighted textiles bias
The conference had a strong bias towards "lighted" textiles with no fewer than seven presentations covering these applications. Conversely, and in strong contrast to previous conferences, there was almost no mention of textile based wearable physiological monitoring (other than in Prof. Daniel Berckman's fascinating look at the algorithms behind such devices at M3-BIORES). These two sectors probably account for most of the development and commercialization efforts in e-textiles to date, but with the recent surge in demand for monitoring products fuelled by a growing number of "hardware" devices such as the Fitbit, Jawbone UP, Nike Fuelband etc, the omission of wearable monitoring was surprising.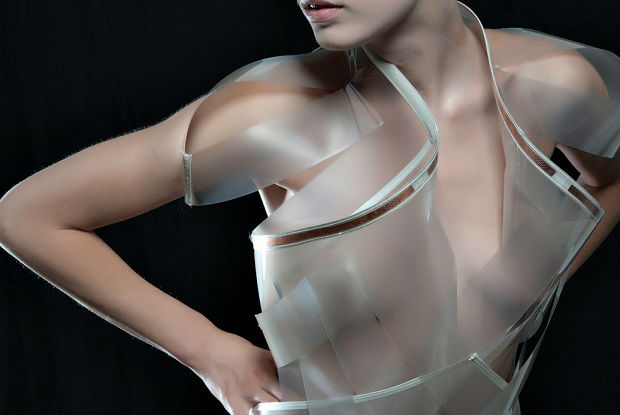 Some of the most stunning examples of lighting came from Moritz Waldemyer's electronic couture. His challenges when supplying bespoke video or laser embellished clothing for some of the world's biggest pop and rock stars were less the demands of laundering and more about tight deadline demands and keeping the designs working throughout a tour.
This bias towards electronic applications, coupled with the small attached exhibition (with four commercially available solutions for conductive narrow fabrics, yarns, lighting, and sensors, along with a promising new conductive fabric treatment) did, I felt, give the impression that "Smart Fabrics" are mostly concerned with E-textiles.
Bio-mimetic inspired responsive textiles
There were some exceptions, however; a thought-provoking discussion of Bio-mimetic inspired responsive textiles from MMT Textiles' Dr Veronika Kapsali and Monica Ek's (KTH Royal Institute of Technology) exploration of novel uses for cellulosic fibres, including an environmentally friendly process for making antibacterial yarns had a different slant on "Smart" fabrics. Similarly, Giuseppe Musciacco from Arena took us on a fascinating journey behind the development of their woven "intelligent compression" fabrics for swimwear.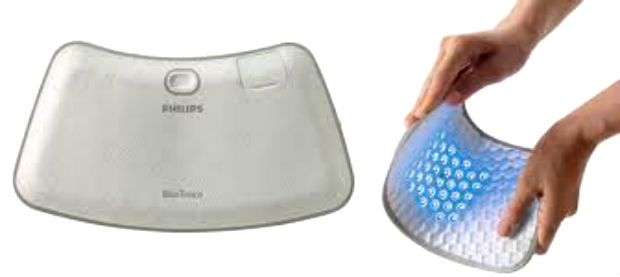 Daan Roosegarde covered several different chromic materials in the course of his outstanding opening keynote presentation. As an artist and architect, the diversity of his projects was striking, but their impact, both visually and in the way they connect people to places, and objects was much more so. His "impact" dress, which transitions from opaque to transparent and can be triggered by voice recognition inspired another novel application which raised an appreciative smile from the audience; the "Yes But…" chair delivers an electric shock to the seat of the person who utters every designers' least favourite phrase. Now we all want one.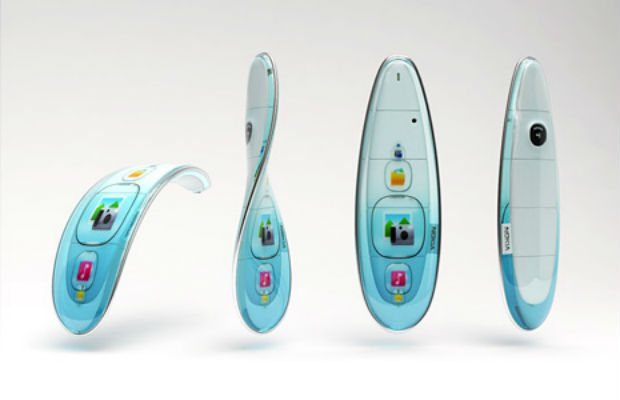 The theme of design as central to the process of developing smart fabrics and applications was repeated frequently throughout the presentations and the experience of Jorg Schlieffers of Thinkable Studio in working with Motorola to develop the HC1 headset computer was one of the clearest demonstrations of where "good design" can accomplish remarkable outcomes. The design challenges the team faced were enough to make most brains melt, but with a strong design process and a very supportive client, the resulting headset module can fit an enormous variety of applications, user profiles and environments. Unlike Google Glass, this is a serious piece of kit for serious situations.
Shape shifting devices
Nokia's Tapani Jokinen presented a vision of the future where mobile phones are less of an accessory and more "shape-shifting" devices capable of being worn directly on the body and of seamlessly connecting the body and senses to the cloud. Their concept of flexible, stretchable and transparent devices relies on a variety of enabling technologies under development, including flexible printed super capacitors, flexible batteries and AMOLED flexible displays.
More eye-wateringly it seems Nokia aren't alone in thinking that in the future, thin film and nanotechnologies will enable not only the "digital tattoos" to create "on the body" tech, but as Philips also suggested, consumers may be open to "in the body" gadgets. Apparently recent research shows that people are less concerned by the idea of implantable devices than they are by the worry that such devices could be hacked.
For the moment however, Philips presented much less controversial options enabled by integrating Blue-light emitting LEDs into soft, flexible and wearable devices for healthcare applications. Their back pain-relieving device is underpinned by a series of LED's attached to a conductive fabric matrix and linked to a skin temperature sensor to create something lightweight, comfortable and safe to wear.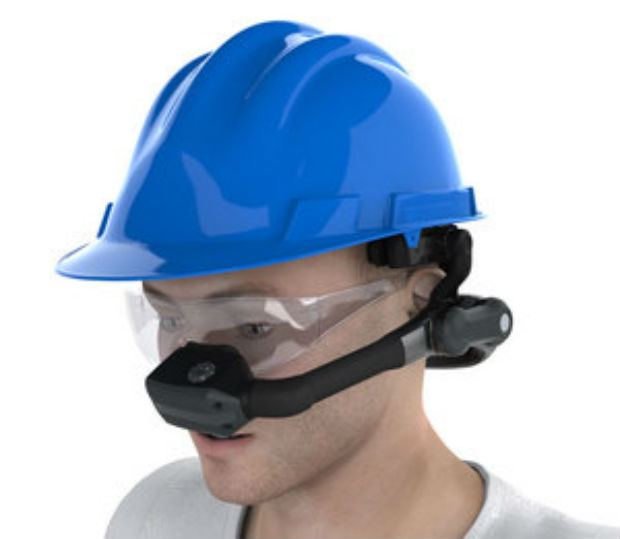 LEDs were also a prominent feature in the designs of Angella Mackey (Vega Wearable Light) and Wolfgang Langeder (UTOPE); two startups who presented quite different approaches to lighting in clothing for cyclists, but both made lighting "optional" in their designs to enable fashion and function choices for the wearers.
With a well-established technology, adapted to easily fit standard garment embellishment processes, Rudy Yorke of Oryon Technologies demonstrated the effectiveness of printed electroluminescent panels in low light conditions compared to passive reflective materials. The ability to overprint the panels with different colours and designs also showed the impressive versatility of these products for a wide variety of applications.
Flexible batteries
Further away than we'd like, but good to know it's on the horizon, was the concept of truly flexible batteries. The cable type batteries, demonstrated on a lab scale so far by Dr je Young Kim from LG Chem, but with the aim of industrial scale-up gave the audience pause for thought to contemplate entirely new concepts for powering e-textiles in future.
A large part of the e-textiles sector has grown from DIY makers and hackers creating their own products. Lynne Bruning's illuminating talk (pardon the pun) about teaching DIY'ers from the USA to the UAE to develop their own e-textile electronics with conductive materials, over the counter components and some basic arduino skills highlighted the importance of open-source and collaborative innovation to the sector. It also demonstrated just how much can be learned simply by "doing it".
DIY & Hacking
In the theme of DIY and "hacking" – two suppliers (one of embroidered fabrics, one of knitting machinery) showed how embracing new approaches can pay dividends – and create entirely new market opportunities even for very old and established textile skills. First Jan Zimmermann of Forster Rohner, a Swiss company with a long history of creating large scale and intricate embroidered fabrics, explained how this traditional family business sought out new ideas and collaborations to create brand new applications in e-textiles. With family stakeholders rather than shareholders, their ability to make quick investment decisions for some very high risk developments has paid off in a raft of demonstrably commercial and IP protected E-textile products and applications. And some very interesting lingerie!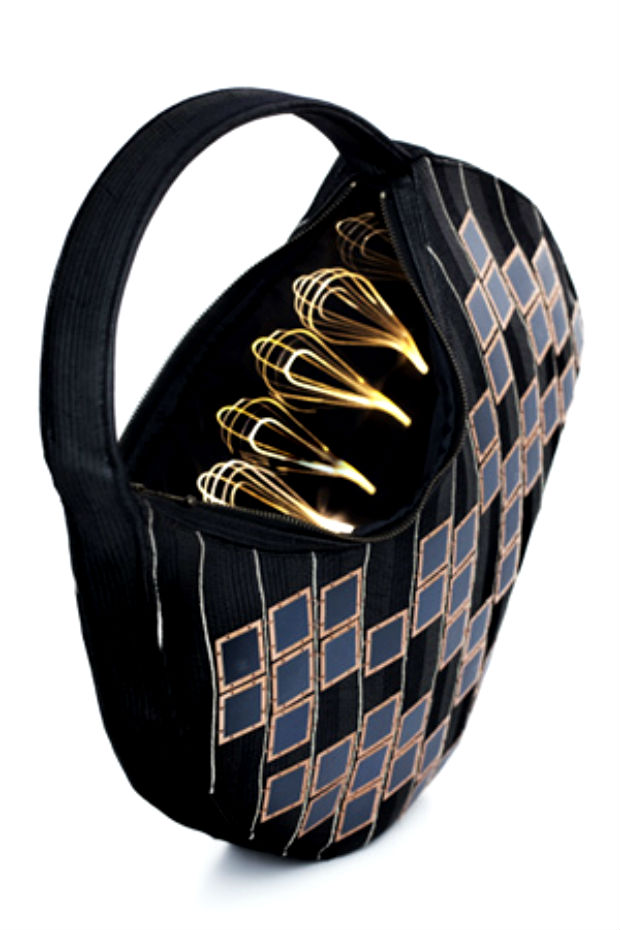 Similarly, another family business, this one steeped in the supply of machines for knitting toweling fabrics, began to experiment with 'hacking" their traditional machines for non-traditional uses. Learning to knit with wires and later conductive yarns enabled Riccardo Marchesi to create the successful "Plug and Wear" spin off of the family business, creating a wide variety of textile bases sensors and actuators, EMI shielding fabrics and an ever growing list of novel new products.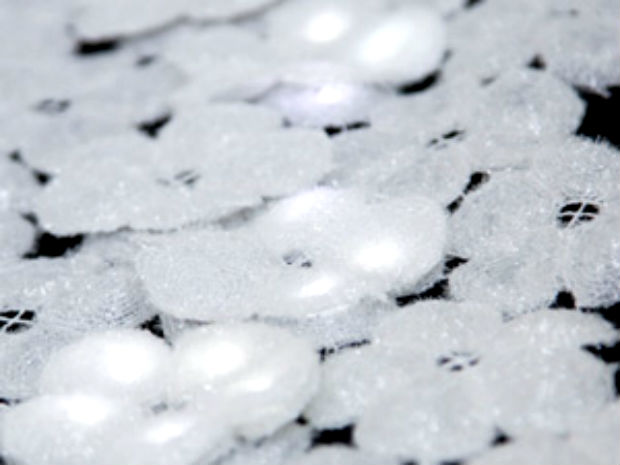 When it came to DIY however, one of the speakers kind of stole the show. Dominic Wilcox, a London based artist and designer assumed his invitation was courtesy of a pair of "GPS Shoes" he had developed as part of a project to help celebrate Northamptonshire's shoe industry. He was probably right, but as ingenious as the shoes were, it was Dominic's unique approach to design, celebrating "the ridiculous", coupled with an endearingly humble and extremely amusing delivery style, which made him the surprise hit of the conference. His DIY nose extension with integrated light for browsing a smartphone whilst in the bath was fantastic fun and was just one of a range of off-the wall but cleverly conceived ideas that Dominic shared. I highly recommend you seek out Dominic's two 'Man v 3D printer' challenges as he sculpts the Duomo and St Paul's cathedrals out of clay and marzipan respectively. I won't spoil the results for you, but if knowing the result would spoil it for you, you're missing the point.
I always recommend this conference to newcomers as well as those more experienced in the Smart Fabrics sector and will continue to do so on the strength of Barcelona 2013, but I do have a final request (as I did four years ago) for the organisers to take the inclusion of SME's more seriously.
Spare a thought for the DIY/Maker and SME communities
Following the conference, I was kindly invited along to the Barcelona FabLab (thanks Lynne Bruning!), which turned out to be just a few blocks away from the conference venue and could have made an really interesting side trip for the delegates. The founders of the Lab would have been delighted to host this but weren't able to attend themselves as the conference was simply too expensive for them. As the DIY/Maker and SME communities continue to contribute such a large amount to the sector, it is a shame that this event continues to be inaccessible to so many of them.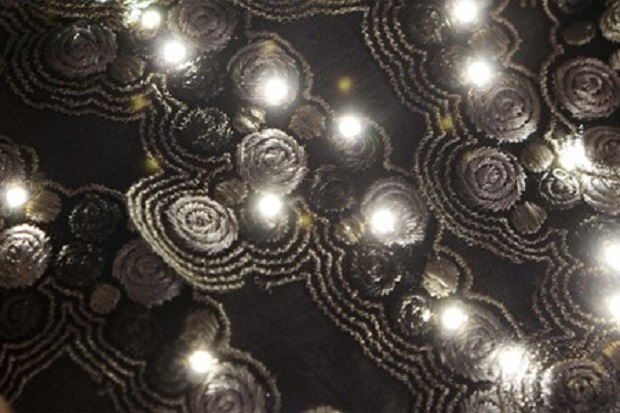 If the organisers want to achieve this, then perhaps placing a DIY/SME representative on the advisory board would be a start. Selecting venues which are a little more price conscious would help enormously too (noting that the "discounted conference rate" for the upcoming San Fransisco conference starts at $249 per night). Maybe the biggest impact, however, would be a special DIY/SME registration fee, which reflects the generous discounts already offered to the academic community. I would imagine that the large organisations who already attend (often with more than one delegate) would find the networking opportunities to find open innovation partners among this innovative and entrepreneurial community beneficial too.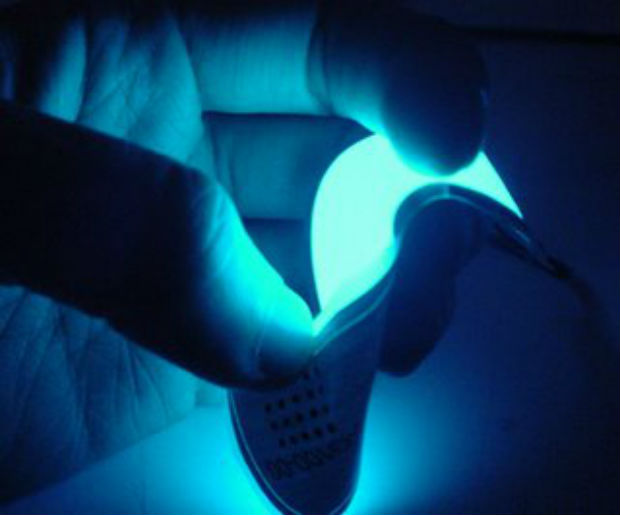 Oh, and if they could just invite Dominic Wilcox to every conference, that would be great too!
---
About Cath Rogan

Cath Rogan is the Principal of Smart Garment People, a boutique consulting business that helps customers make clothing "smart" and technology wearable. Cath has spent over two decades developing technical fabrics and clothing for some of the world's leading outdoor and sports brands, including Karrimor, Berghaus, Barbour, Lowe Alpine, Henri Lloyd, TNF, Patagonia, Nike, Puma and Adidas. More recently, her work has taken her into specialist protective clothing for chemical, biological and ballistic protection, along with wearable health and fitness monitoring.