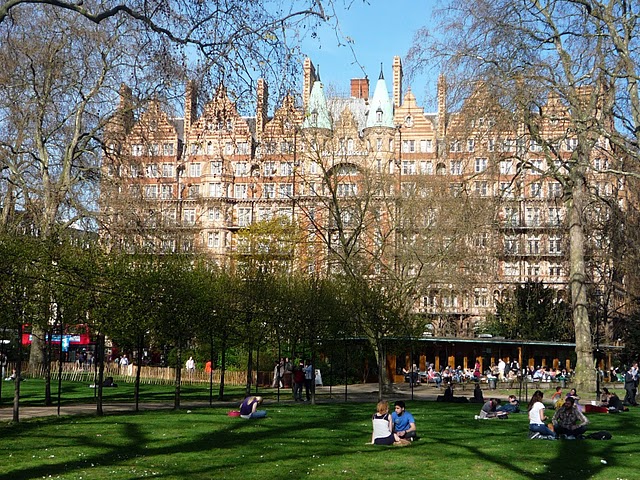 The 7th Annual Smart Fabrics Conference, held April 4 – 6 at London's Russell Hotel, covered an array of new technologies and applications focused on making our lives easier, safer, healthier and more comfortable through the textiles we wear and use every day.
Speaking at the conference, wrtier/editor Adrian Wilson defined Smart Fabrics as "fibre-based structures that can react to stimuli," integrating electronics with textiles to provide new concepts for lighting, heating, cooling, energy harvesting, communicating, sensing, measuring and monitoring.
The first electro-conductive smart fabric was commercialized in 1998, and since then we've seen the development of intelligent textiles with enormous potential. Yet with the exception of some sports performance and medical monitoring systems, most consumers have yet to enjoy the benefits promised by the first generation of smart fabrics.
Speakers at this year's conference examined some of the roadblocks preventing widespread commercialization of smart fabrics, and offered a look at a new generation of innovative textiles that may prove to be more consumer-friendly.
Product must be based on need
In the opening talk, Dr, Raymond Oliver, Director of Arrow Science Consulting, reminded the audience that it took some 70 years for polymer-based textiles to overtake fabrics of natural fibres.
A greater integration between science and society, focusing on understanding the needs that matter to people, might gradually lead to consumer acceptance of smart textiles. "When technology drives the product, progress is slow; when design and need lead, progress moves more quickly," he explained.
Generally funded by governments, academia and various professional consortiums, inventors of smart fabrics struggle to find manufacturing partners, component suppliers, target markets and distribution systems. The health and safety requirements for smart fabrics are often undefined or vary amongst the regulatory agencies, and the protection of intellectual property is expensive and time-consuming.
According to Dr. Lieva Van Langenhove of Ghent University, over €500 million has been spent researching smart fabrics by the members of SYSTEX, a European consortium organized to coordinate research and break through some of these barriers.
Both Hap Klopp, Chairman of Cocona® Fabrics, and Qaizar Hassanjee, VP of Innovation for Wearable Sports Electronics at adidas® addressed the pros and cons of teaming with existing brands to overcome some of these obstacles in bringing smart fabrics to market.
Let there be light
Smart textiles incorporating light have resonated well with consumers. Fashion designer Anke Loh of the Art Institute of Chicago spoke about this phenomenon in her talk on Emotional Fashion; Loh's "Dressing Light" 2006 collection featured Phililps Research' Lumalive LED technology.
The Photonic Textile Project at Philips utilises an automated weaving loom to create a fabric substrate with a conductive yarn circuit for integrated LEDs and electronics. The fabric is thin, flexible, moldable and cuttable, providing conformable lighting for fashion, interiors and architecture. The light-emitting fabric is said to be washable with components that can be broken down for recycling, with energy use comparable to currently available lighting technologies.
Swiss embroidery company Forster Rohner, known for their beautiful textile embroideries for lingerie and haute couture, has turned their considerable know-how to developing embroidery systems for conductive materials, which they are calling e-broidery™. The embroidery allows flexibility in placing electronic circuitry or LED's dubbed "solar sequins" using soft conductive thread, and recently lit up the CO2 –sensing Climate Dress developed by the Copenhagen design studio DIFFUS.
CuteCircuit, a design team specializing in wearable, fashionable electronics, has gone directly to the consumer, selling their sparkling Twirkle T-shirts on their own web site. The cotton/elastane shirts are decorated with LEDs activated by the wearer's movements. The design team of Ryan Genz and Francesca Rosella developed their own conductive threads so that their garments could be washable, and have also designed a Mobile Phone Dress containing the ingredients of a handset device.
With commercialization planned for later this year, the dress allows the wearer to answer the mobile phone by simply lifting hand to head.
Bridging the supply and production gap
A number of presenters outlined innovative manufacturing processes for the application of electronic circuitry, sensors or LEDs to various textile structures, designed to bridge the gap between product development and mass distribution.
Using automated techniques such as laser cutting, lamination and ultra-sonic welding to integrate sensors and electronic connectors with textiles for clothing is the business of Finland's CLOTHING+. With over 300 employees and their own manufacturing in China, the company's vision is the commercial implementation of comfortable, invisible health-monitoring sensors into vests, socks, hats, underwear, bandages, carpets and bed sheets.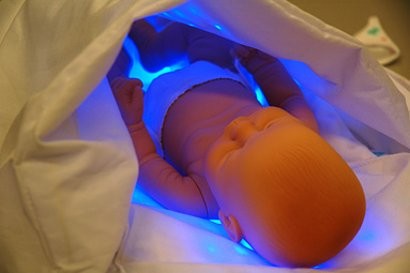 TITV, the Institute for Special Textiles and Flexible Materials in Greiz, Germany, is focused on new developments in illuminated textiles, including their ELITEX® conductive threads of polyamide with a silver coating and an elastic ELITEX® with LYCRA®.
The yarns are said to be appropriate for weft or warp knitting and guaranteed washable. The company is also working with optical fibres and electroluminescent textiles.
Ohmatex bridges the supply and competency gap by functioning as an R&D partner to inventors of smart fabrics, with clients ranging from space to sports, medical and safety. The company is working with Philips and other partners on the EU's PLACE-it project (Platform for Large Area Conformable Electronics by Integration) and will develop the connectors for new large area conformable illuminating textiles.
Simple, comfortable, affordable
With an understanding that consumers want smart fabrics that are simple, comfortable and affordable, researchers and designers are continuing to look at new ways of integrating electronics and technologies with textiles. The MicroFlex project at the University of Southampton School of Electronics and Computer Science is working to develop MEMS (Micro Electronic Mechanical Systems) on fabrics via screen and inkjet printing, using specially-developed functional inks.
And at Nottingham Trent University, Professor Tilak Dias and team have developed a method of encapsulating micro-devices in yarn for knitted apparel fabrics or thread for RFID techologies.
Finding the "killer application" to move these and other developments into the realm of affordability for volume distribution remains the holy grail of the smart fabrics community. Stacey Burr, VP at adidas® Wearable Sports Electronics and co-chair of the conference, concluded that for now smart textiles are laying the groundwork for future entrepreneurs, hoping that "perhaps the killer app will find us."
---
Debra Cobb is a veteran of the knitted textile industry with experience in the development and marketing of yarns, fabrics, and apparel trends. She currently contributes to a number of trade journals in the UK and the US, and is co-authoring a textbook on colour forecasting. [email protected]