Smart Textiles
Alexium rolls out Cleanshell process
Alexium has announced the development and commercial roll-out of its Cleanshell textile treatment process, an advanced process for water- and oil-repellent treatment of textiles. In a statement yesterday Alexium said: "This process offers unparalleled material performance. It provides exceptional liquid repellency while preserving the breathability, hand and drape of the fabric. The Cleanshell process has already produced textile industry leading repellency for a

28th January 2011
Innovation in Textiles
| Greer, SC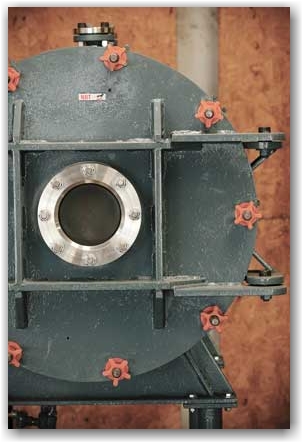 Alexium has announced the development and commercial roll-out of its Cleanshell textile treatment process, an advanced process for water- and oil-repellent treatment of textiles.
In a statement yesterday Alexium said: "This process offers unparalleled material performance. It provides exceptional liquid repellency while preserving the breathability, hand and drape of the fabric. The Cleanshell process has already produced textile industry leading repellency for a number of liquids, including gasoline, diesel, jet fuel, cooking oils, acids, solvents, oxidizers, and water."
According to Alexium, what distinguishes the Cleanshell process is the thorough encapsulation of the fabric fibres with a nanoscopic coating to protect the entire fabric. Cleanshell coatings are said to be durable, withstand heavy usage and launderings, yet are extraordinarily light weight. Aside from product performance benefits, users of Cleanshell can also benefit from the ease and versatility of the process, Alexium says. The company says that the treatment can be applied to a wide range of synthetic fabrics (e.g., polyester, nylon, ballistic protection and flame retardant aramids), natural fabrics (e.g., cashmere, cotton, wool), and blends.
Cleanshell is based on Alexium's patented RST process, which is said to use microwave technology to apply the textile treatment rapidly via an energy efficient method. The Cleanshell process will be made available via licensing to commercial partners and applied to Alexium's Cleanshell product lines.
According to the company's website: "Alexium's RST process allows for durable coatings with multiple functions in a single process step. RST is not a "line of site" process and operates under atmospheric conditions. It is a robust treatment method that can be applied in a continuous production line (e.g. reel-to-reel treatment of textiles) or in a batch reactor (e.g. nanoparticle or paint additive treatments). Materials are generally only exposed to seconds of "cold" microwave energy, inducing the formation of nanoscopic coatings on the substrate surface. The process can easily be scaled to meet the customer's production speed, and, due to its compact footprint and ease of operation, can be integrated into existing customer production lines without major retrofits."
Alexium International Group Limited holds proprietary patent applications for a process developed initially by the US Department of Defense , which allows for the surface modification and attachment of nano particles or multiple chemical functional groups to surfaces or substrates to provide functions such as water proofing, oil proofing, anti microbial, non-stick and UV protection. Applications under development include but are not limited to textiles, paints, packaging, glass and building materials.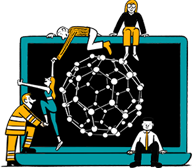 Business intelligence for the fibre, textiles and apparel industries: technologies, innovations, markets, investments, trade policy, sourcing, strategy...
Find out more