Avantex Paris, the show for sourcing innovative products to help professionals create and design collections that blend fashion and high tech, will be held at Paris Le Bourget from 6-9 February 2017.
"The February 2017 show will give rise to a series of new features to enhance sourcing for innovative fashion products and services and to intensify the interaction that is a vital factor in developing new products," commented Michael Scherpe, president of Messe Frankfurt France.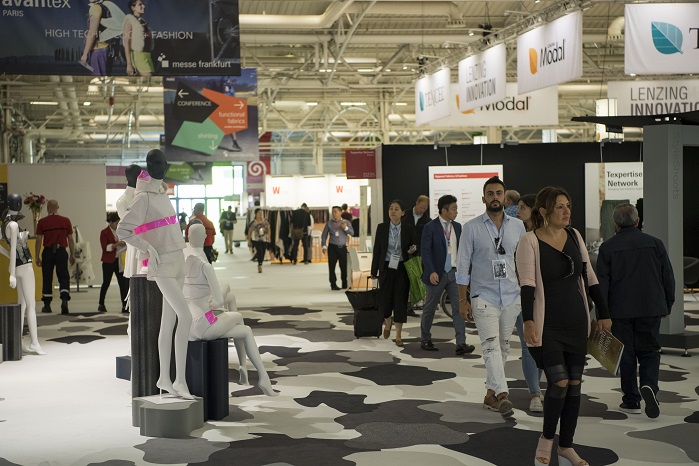 "Avantex Paris is indeed the very first trade fair in France to concentrate on the high-tech fashion domain, at every stage of the value chain."
Innovation and fashion
"Since Avantex Paris was launched in September 2015, Messe Frankfurt France has taken steps so that heads of collections and designers are offered solutions that are at the forefront of innovation for clothing and fashion accessories.
"In September 2016, the show was expanded with the addition of an agora for lectures, the aim of which is to promote and facilitate dialogue about the huge strides in development of high-tech fashion,"
Programme and product segments
Avantex Paris now intends to include every high-tech fashion domain, from fibres through to finished products, from the initial design through to sales. The offers from exhibitors are classed in four main segments: Materials & Components; Garments & Accessories; Prototype Studio; and Smart Retail.
A forum with lectures and round tables, an innovation forum, experimental workshops, and a catwalk show will be organised at points across the exhibition to provide visitors with explanations and background information, as innovations always need to be appreciated through actual experience.
Partnerships with the Austrian Man-made Fibers Institute, the organiser of the Dornbirn Congress, and Techtera, the Competitiveness Cluster for Textiles and Flexible Materials in the Rhône-Alpes Region, will provide first-hand reports on support from professionals for the global fashion and high-tech concept.
This article is also appears in...