Smart Textiles
Danish project launches smart textiles competition for students
A new ambitious project is said to be set to put Denmark on the world map of smart textiles and the opening of the project is to be marked by an international prize competition for students with a prize of Euro 6500. Students from all over Europe are invited to take part, and the winner will be decided on 12 May 2011, when TEKO, VIA University College in Herning is hosting a summit for international experts and companies working within smart textiles. "Many people a

15th February 2011
Innovation in Textiles
| Herning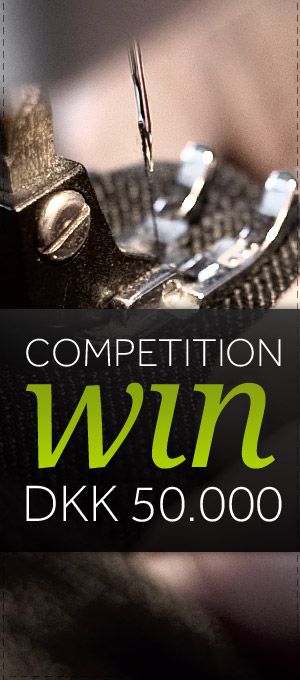 A new ambitious project is said to be set to put Denmark on the world map of smart textiles and the opening of the project is to be marked by an international prize competition for students with a prize of Euro 6500. Students from all over Europe are invited to take part, and the winner will be decided on 12 May 2011, when TEKO, VIA University College in Herning is hosting a summit for international experts and companies working within smart textiles.
"Many people are sceptical towards smart textile". Smart textiles are still a niche area, but within a few years, everybody talks about smart textiles," TEKO, VIA University College predicts. "TEKO works hard to make sure that Denmark will play a leading role when the textile industry begins to invest in smart textiles on a large scale."
"Future Textiles focuses on smart textiles in many ways. The international prize competition will help bring students' ideas in circulation, and if Denmark and Europe is to play a leading role in smart textiles, then students must also be part of it as they are the first links in the food chain," says Ms. Hanne Troels Jensen, Director, Knowledge Center for Smart Textiles.
The project, known as Future Textiles, is inviting 35-40 leading international experts in smart textiles to come to TEKO in Herning to exchange ideas and knowledge. Amongst them will be the Dutch exhibition Pretty Smart Textiles, which will focus on the connection between fashion, textiles and technology. Workshops, seminars and master classes for students, professionals and educators, will aim to showcase the best of smart textiles.
Future Textiles has a budget of more than Euro 300,000 and is supported by the Market Denmark Foundation. Chairman of the foundation, Mr. Jørgen Tandrup says:
"I am proud that the Market Denmark Foundation is supporting that Denmark can host the most ambitious project to date in the area of smart textiles. An event of this calibre will put Denmark on the map and give Danish Industry an advantage when it comes to smart textiles. In the long run that can create economic growth and more jobs"
Prize Competition and Future Textiles
The international prize competition opens 1 February and closes 4 April 2011. Five finalists will be shortlisted and on 12 May a winner will be decided at TEKO in Herning, Denmark at the international expert summit of Future Textiles. At the summit the 5 finalists will also have a chance to present their projects to industry leaders and experts.
In May TEKO will also host the Dutch exhibition, Pretty Smart Textiles, which showcases the possibilities that are created when technology and textiles are combined. The prize competition and the exhibition are part of a three week event, Future Textiles, which brings the world of smart textiles to Herning in Denmark.
TEKO is Scandinavia's largest Design and Business College within the fashion and lifestyle sectors. More than 1100 students attend study programmes in fashion, textiles and furniture. Since 2009 TEKO has been part of VIA University College, with more than 17,000 students in Denmark.
Read more about Future Textiles and the prize competition on www.futuretextiles.dk. For further information, contact : Ms. Hanne Troels Jensen, Director, Knowledge Center for Smart textiles, Tel.: +45 87 55 05 4, E-mail: [email protected]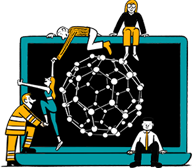 Business intelligence for the fibre, textiles and apparel industries: technologies, innovations, markets, investments, trade policy, sourcing, strategy...
Find out more