Smart Textiles
Designtex adds NanoSphere finish to its hospitality textiles
Extreme performance and environmentally friendly textiles are highly important to Designtex, a Steelcase company with 110 global locations. As a leading company in the U.S. contract furnishings market Designtex has added Schoeller Technology's NanoSphere to its repertoire of textile finishes, products which will be featured during Techtextil 2011 at the Schoeller booth. Schoeller's NanoSphere nanotechnology based textile impregnation is said to feature a high level of wate

12th May 2011
Innovation in Textiles
| Sevelen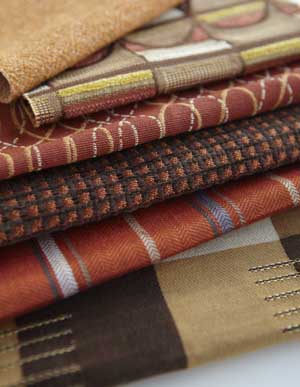 Extreme performance and environmentally friendly textiles are highly important to Designtex, a Steelcase company with 110 global locations.
As a leading company in the U.S. contract furnishings market Designtex has added Schoeller Technology's NanoSphere to its repertoire of textile finishes, products which will be featured during Techtextil 2011 at the Schoeller booth. Schoeller's NanoSphere nanotechnology based textile impregnation is said to feature a high level of water and stain resistance, natural self-cleaning effect leading to easier care and maintenance, and outstanding abrasion resistance.
The company says its bluesign-certification of NanoSphere also confirms that the highest human and environmental health criteria are met.
New market for NanoSphere
"A unique second-generation nanotechnology-based textile finish, NanoSphere combines innovative C6 chemistry with significant environmental advantages, yet maintains extremely effective stain resistance and easy care and cleaning," Schoeller says, adding: "
Most importantly, NanoSphere offers durability against the effects of water and solvent cleaning agents and a wide range of essential disinfectants that are critical for public areas such as stadiums, hotel lobbies or hospital rooms, which are put under a variety of specific environmental stresses."
"Following four years of development, I am thrilled that Designtex is first to launch NanoSphere in this market. I am very confident about what it can do and the strategic soundness for Designtex to use this advanced finish, based on our Extreme Performance, sustainable and innovative legacy and mission," Designtex Director of Engineering Marty Gurian says.
In addition to its claimed outstanding abrasion resistance, the special finishing formula for NanoSphere is also said to feature a natural self-cleaning benefit that means easier maintenance and cleaning.
C6 and high performance are evident
According to Schoeller, NanoSphere utilizes the latest C6 fluorocarbon technology which avoids the formation of any C8 breakdown products such as PFOA (perfluoroctanoic acid), a carbon chain solvent commonly used in non-stick finishes for cookware, without sacrificing high-performing stain resistance.
Many conventional stain repellent finishes utilizing C8 chemistry have detectable quantities of PFOA, Schoeller says. "PFOAs are a regulatory priority for scientists and officials at the U.S. Environmental Protection Agency (EPA) because they persist in the environment and are bio-available, meaning they can enter the food chain.
Smaller carbon chain lengths below C6 have not proven to have the same performance properties as NanoSphere," explains Schoeller. Schoeller says these innovative changes result in a finish with undetectable PFOA and superior stain resistance.
Designtex is a design and product development firm that celebrates inquiry and collaboration. The Designtex family of products includes: Designtex (textiles, walls, panel fabrics, drapery, cubicles and digital printed surface imaging), Fusion (architectural panels), and loophouse (custom hand-made rugs). Designtex maintains showrooms, offices and sales locations in 110 global locations.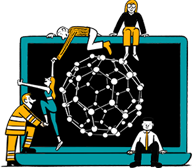 Business intelligence for the fibre, textiles and apparel industries: technologies, innovations, markets, investments, trade policy, sourcing, strategy...
Find out more