Smart Textiles
DSM invests in nanotechnology company
Global life and materials sciences company Royal DSM, owner of the Dyneema UHMWPE fibre brand, has made an investment in NanoHoldings LLC, a Connecticut, USA based company which specializes in breakthrough nanotechnology discoveries in the field of energy. NanoHoldings funds the development of world improving technologies and is also said to have a solid business model for bringing products to market that will balance sustainability with profitability. Accordin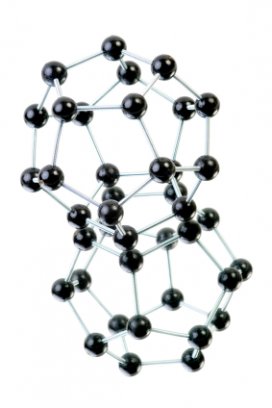 20th December 2011
Innovation in Textiles
| The Netherlands
Global life and materials sciences company Royal DSM, owner of the Dyneema UHMWPE fibre brand, has made an investment in NanoHoldings LLC, a Connecticut, USA based company which specializes in breakthrough nanotechnology discoveries in the field of energy.
NanoHoldings funds the development of world improving technologies and is also said to have a solid business model for bringing products to market that will balance sustainability with profitability. According to DSM, increasing concerns over global warming, together with the continuing rise in energy prices, are likely to create a situation in the next three to five years in which NanoHoldings' diversified nano-energy portfolio will prove to be exceptionally valuable.
NanoHoldings, finds, nurtures and commercializes breakthrough materials science discoveries through partnerships with world-class universities and their leading scientists. As far as DSM is concerned nanomaterials have interesting intrinsic mechanical as well as electrical and thermal properties that can be leveraged in a broad range of applications. DSM Venturing invests in start-up companies with a focus on emerging technologies, developments and activities that are strategically important to DSM.
Venture capital investing in early stage companies is an integral part of DSM's innovation approach and DSM Venturing is focused on teaming up with innovative players all over the world in order to support DSM's innovation and growth strategy.
"DSM has a strong interest in nanotechnology as an important enabler in materials sciences and is already working on new developments that make use of this technology." says Marcel Wubbolts, Chief Technology Officer at DSM.
"NanoHoldings' unique business provides us with additional open innovation potential in nanotechnology enabling DSM to develop new business opportunities."
Innovations that show promise could be further developed outside of NanoHoldings and eventually co-financed through DSM Venturing or possibly acquired by DSM. NanoHoldings' network of universities and scientists, most of them with physics backgrounds and oriented towards applications, is said to be complimentary to DSM's own chemistry-heavy network.
"We are really excited to have DSM join us as an investor. Our shared vision of a better tomorrow through development of innovative new materials brought us together," says Justin Hall-Tipping, CEO of NanoHoldings.
"DSM's long history of new materials innovation makes them the perfect partner for NanoHoldings. We look forward to being able to leverage DSM's wealth of R&D expertise and experience."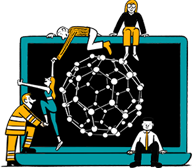 Business intelligence for the fibre, textiles and apparel industries: technologies, innovations, markets, investments, trade policy, sourcing, strategy...
Find out more