Smart Textiles
DuPont unveils newest smart clothing technology
DuPont has announced availability of its newest generation of stretchable electronic inks and films for smart clothing.
26th July 2017
Innovation in Textiles
| Wilmington, DE
"Intexar transforms ordinary fabrics into active, connected, intelligent garments that provide critical biometric data including heart rate, breathing rate, form awareness and muscle tension," the company explains. "Intexar offers superior stretch and comfort and is easily integrated into garments to make smart clothing."
DuPont will highlight its Intexar smart clothing technology at the Outdoor Retailer Summer Market, which takes place from 26-29 July, in Salt Lake City, UT.
Intexar
Available as a suite of premium and high-performing stretchable electronic inks and flexible substrates, Intexar is seamlessly embedded directly onto fabric using standard apparel manufacturing processes to create thin, form-fitting circuits, the manufacturer reports. According to the company, garments powered by Intexar can endure over 100 washes, and continue to perform through repeated stretching and demanding performance.
"Every athlete – from professional to everyday – can benefit from smart clothing to help boost their performance; but it has to look good and feel good," said Michael Burrows, global business manager, DuPont Advanced Materials. "Intexar is a game-changing technology and will truly move the needle in making smart garments as comfortable as regular fitness clothing."
Smart clothing garments
DuPont will feature two smart clothing garments powered by Intexar technology at Outdoor Retailer, the largest outdoor apparel show in the industry. Body Plus will display a smart fitness shirt commercially available in China that uses DuPont Intexar to enable real-time monitoring and data collection, e.g., heart rate, breathing and muscles movements.
OMsignal will display two products: a high-end fitness sports bra and a comfortable, attractive lifestyle bra, both boasting advanced sensory technologies capturing real time ECG, respiration and physical activity. "We're using Intexar prints for our ECG sensors. Intexar technology is enabling multiple applications well beyond athletic apparel and is helping us to make smart clothing mainstream," said Frederic Chanay, CEO and co-founder of OMsignal.
DuPont Advanced Materials electronic inks
DuPont Advanced Materials is a leading innovator and high-volume supplier of commercially available electronic inks and compatible substrates for a broad range of printed electronic applications.
The growing portfolio of DuPont Advanced Materials electronic inks is used in many applications, including forming conductive traces, capacitor and resistor elements, and dielectric and encapsulating layers that are compatible with many substrate surfaces including polymer, glass and ceramic.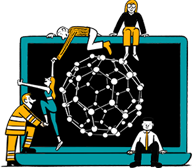 Business intelligence for the fibre, textiles and apparel industries: technologies, innovations, markets, investments, trade policy, sourcing, strategy...
Find out more