Research/​Development/​Education
E-textiles DVD on new materials and standards
Research and Markets has announced the addition of an 'E-Textiles DVD' report to their offering. The technical symposium addresses emerging opportunities and provides expert advice for working with e-textiles. What's covered? New classes of materials and technologies impacting e-textiles in the future Basic terminology and developments that will broaden market awareness about e-textiles Important features of flexible devices Expert advice on the

28th November 2008
Innovation in Textiles
| Dublin
Research and Markets has announced the addition of an 'E-Textiles DVD' report to their offering. The technical symposium addresses emerging opportunities and provides expert advice for working with e-textiles.
What's covered?
New classes of materials and technologies impacting e-textiles in the future
Basic terminology and developments that will broaden market awareness about e-textiles
Important features of flexible devices
Expert advice on the challenges and solutions for surpassing incumbent technologies; barriers to market adoption; and hurdles in manufacturing end items.
Four sessions are included on the DVD:
Session 1 - New Classes of Intelligent Materials
Tony Morse, Director of Marketing, afe Lites LLC speaks on the topic of Integrating Glow Skin Active Illumination Systems into Apparel. In this session you will learn about choosing partners for integrating technology into fabric and products for designing, manufacturing the technology, assembling, marketing, selling and distributing finished apparel or soft goods.
Wade Guindy, Executive Vice President, Technology & Engineering, Solicore Inc. provides an overview of the rapidly evolving technology of Flexible Batteries for Smart Fabrics creating complex applications that are being integrated into clothing, automobile interiors, and other textiles. A new generation of ultra-thin batteries are being produced providing flexibility and safety; they don't leak if punctured.
Session 2 - Lessons Learned from the Market
In this session, Wendy Horowitz, Offray Narrow Fabrics and Stephen Lefty, Fibretronics provide valuable examples of lessons learned from manufacturers and retailers bringing new E-textile products to market. They address the importance of developing good supply chain teams; the basics of electrical engineering, public relations and more.
Session 3 - Interdisciplinary Knowledge & Standards
Eric Peterson, Consultant, Prophet Corporation gives A Crash Course in Electronics for Textile Professionals. For business and technology leaders planning to integrate textiles and electronics for the first time, this is a must see presentation. Mr. Peterson explains market differentiation possibilities with electronic textiles; identifies electronic compatibility and compliance concerns, and provides strategies for modularity, scalability, and compatibility in prototyping.
Session 4 - Market Timing for Smart Textiles
A panel of industry experts discuss opinions on consumer awareness and the challenges facing the adoption of smart textiles in the market place. Key areas of focus include: boosting-technology, production, commercialization, trade barriers, and distribution.
Source: www.researchandmarkets.com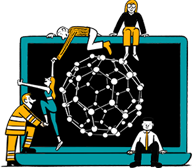 Business intelligence for the fibre, textiles and apparel industries: technologies, innovations, markets, investments, trade policy, sourcing, strategy...
Find out more