Smart Textiles
FibeRio wins R&D 100 award for nanofibre production equipment
FibeRio Technology Corporation has announced it has been selected by the editors of R&D Magazine as a winner of the 49th Annual R&D 100 Awards. The accolade recognizes the 100 most technologically significant products introduced into the marketplace over the past year. Â FibeRio's rapid development and launch of the Cyclone L-1000 product line incorporating Forcespinning technology for nanofibre pr
6th July 2011
Innovation in Textiles
| McAllen, TX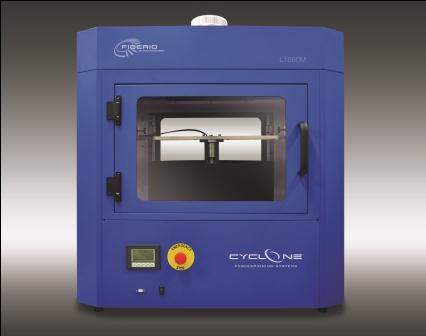 FibeRio Technology Corporation has announced it has been selected by the editors of R&D Magazine as a winner of the 49th Annual R&D 100 Awards. The accolade recognizes the 100 most technologically significant products introduced into the marketplace over the past year.
FibeRio's rapid development and launch of the Cyclone L-1000 product line incorporating Forcespinning technology for nanofibre production, earned the prestigious award.
Since 1963, the R&D 100 Awards have identified revolutionary and influential technologies newly introduced to the market. Many of these have become household names, helping shape everyday life for many Americans. These include the flashcube (1965), the automated teller machine (1973), the halogen lamp (1974), the fax machine (1975), the liquid crystal display (1980), the Kodak Photo CD (1991), the Nicoderm anti-smoking patch (1992), Taxol anticancer drug (1993), lab on a chip (1996), and HDTV (1998).
"The pace and quality of development FibeRio has applied to Forcespinning technology and Cyclone L-1000 nanofiber production systems is astonishing" said Larry Thompson, Chairman of FibeRio's Technical Advisory Board.
The Bell Labs Fellow went on to say that "Nanofibers are one of the most cross-cutting technologies I have seen and FibeRio has the core technology and capital equipment designs to provide the versatile and cost-effective platform required to exploit their full potential."
In December 2010, FibeRio introduced Cyclone L-1000 Forcespinning laboratory equipment utilizing centrifugal force and the first technology to offer both melt and solution nanofiber processing capability.
The company recently launched a new product targeted at the nonwovens industry that enables controlled and uniform deposition of nanofibers onto a moving substrate. FibeRio says the Cyclone L-1000M/D is the first opportunity for nonwovens, filtration and textiles companies to begin utilizing Forcespinning to design scalable nanofiber applications. FibeRio is launching commercial output nanofiber production equipment later this year.
"FibeRio is rapidly scaling up Forcespinning technology from the research laboratory to industrial level production and the Cyclone L-1000M/D provides the perfect opportunity to begin designing nanofiber enhanced media and developing the intellectual property that will provide competitive advantage in the next era of innovation for the nonwovens, filtration and textiles industries" said FibeRio CEO Ellery Buchanan.
"We are honoured to be recognized by R&D Magazine and we are committed to incorporating that same level of innovation and quality in our industrial equipment."
FibeRio Technology Corporation provides the technology and capital equipment to transform the materials market through the unlimited availability of nanofibres. The company will soon be relocating to a state-of-the-art facility in McAllen, to meet the manufacturing demands of its customers.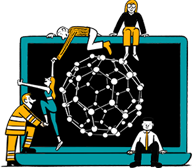 Business intelligence for the fibre, textiles and apparel industries: technologies, innovations, markets, investments, trade policy, sourcing, strategy...
Find out more