Smart Textiles
FibeRios forcespinning technology takes silver at global tech showcase
FibeRio Technology Corporation has received the silver prize among the over 90 top technology innovators from across the USA and around the world competing in Arlington, Texas, March 16-17 for top honours at WBT2010 presented by Lockheed Martin. FibeRio Technology Corporation's force spinning technology, which uses centrifugal force to spin nanofibres, is said to have been rigorously screened and mentored by WBT commercialization experts to present to a sold
24th March 2010
Innovation in Textiles
| Arlington, TX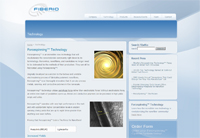 FibeRio Technology Corporation has received the silver prize among the over 90 top technology innovators from across the USA and around the world competing in Arlington, Texas, March 16-17 for top honours at WBT2010 presented by Lockheed Martin.
FibeRio Technology Corporation's force spinning technology, which uses centrifugal force to spin nanofibres, is said to have been rigorously screened and mentored by WBT commercialization experts to present to a sold-out WBT2010 audience of over 600 participants including venture capitalists, government agencies and licensees.
"The word is out that for investors, federal agencies and licensees seeking emerging technology opportunities, WBT offers the best deal flow in the nation," said Paul Huleatt, WBT's CEO. "We look forward to watching the progress of our WBT2010 presenters."
According to Mr. Huleatt, approximately 1/3 of past WBT presenters have gone on to secure venture capital or a licensing/strategic partnering agreement. To date, past presenters have raised over $450 million in first (or next) round venture capital.
"We are very excited to receive such high level recognition for force spinning technology, and even more excited about the valuable relationships we made in the investment and corporate communities," said Ellery Buchanan, FibeRio's President and CEO. He went on to say that, "this event verified that there is a significant market need for equipment and processes that fabricate nanofibres cost-effectively in volume, without high electrical voltage and environmentally harmful and expensive solvents."
Mr. Huleatt highlighted that the companies groomed to present at WBT leave with new knowledge and contacts to take their technologies to market and beyond.
FibeRio will launch its first line of nanofibre fabrication equipment for the research market in the summer of 2010 as it quickly scales up force spinning technology for industrial level production.
By incorporating force spinning Technology into equipment and manufacturing processes, FibeRio says it will provide researchers with versatile production capabilities that will facilitate ground breaking research and deliver the nonwovens and technical textiles industries with dramatically increased system level production capacities that will escalate the commercialization of nanofibre applications. www.fiberiotech.com
WBT is a leading event exposing undiscovered, revolutionary energy, life science, IT and physical science technologies emerging from top universities, labs and research institutions. Each WBT is a year-long collaborative effort resulting in deals vetted and mentored by investors and licensees for investors and licensees. WBT2011 will be held March 22-23 in Arlington, Texas. www.wbtshowcase.com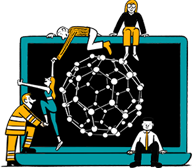 Business intelligence for the fibre, textiles and apparel industries: technologies, innovations, markets, investments, trade policy, sourcing, strategy...
Find out more