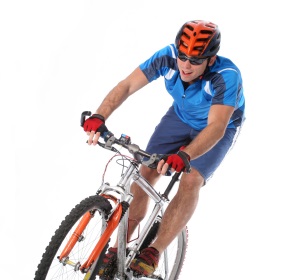 Footfalls & Heartbeats (UK), a smart-fabrics business that has developed patent protected technology where the textile is the sensor, is working with KOB, a leading manufacturer of bandages and fabrics, to improve compression therapy.
During a six-month project, Footfalls & Heartbeats will develop the manufacturing process for a smart bandage that aims to transform the treatment for patients suffering with venous leg ulcers and needing compression therapy.
Compression therapy
"We are really excited to be working with KOB. Their bandages and multilayer systems for compression therapy are known for setting the market standard in terms of comfort but also therapeutic effect, and we know we can help them significantly increase patients' quality of life through new scientific developments," commented Simon McMaster, Founder of Footfalls & Heartbeats.
Compression therapy helps reactivate the main venous system, an integral part of the cardiovascular system, to ensure blood continues to circulate in veins to avoid stagnation. However, it is currently difficult for medics to monitor the level of compression required, the company explains.
New smart bandage
Footfalls & Heartbeats is developing a bandage that can measure the level of pressure applied and convey information to medical staff to ensure correct application techniques. The technology aims to bring a new level of sophistication to smart textiles through the integration of smart fibres into the textile structure.
The smart bandage will be able to measure the pressure applied by the compression bandage itself, "the textile is the sensor"," the manufacturer reports. It will enable the live monitoring of the compression therapy treatment, providing a live data-feed to nurses (or patients themselves) so that they can understand how well the bandage has been applied and how successful the therapy is.
This article is also appears in...