Fibres/​Yarns/​Fabrics
INOTEK: Adaptive moisture management fibre technology
Just a short time after UK start up, MMT Textiles Ltd announced on www.innovationintextiles.com that it had invented and patented a method of constructing bio-responsive fibres and yarns so that they react to humidity levels in a micro-climate, the London based company revealed this week that it is now close to bringing the technology to market.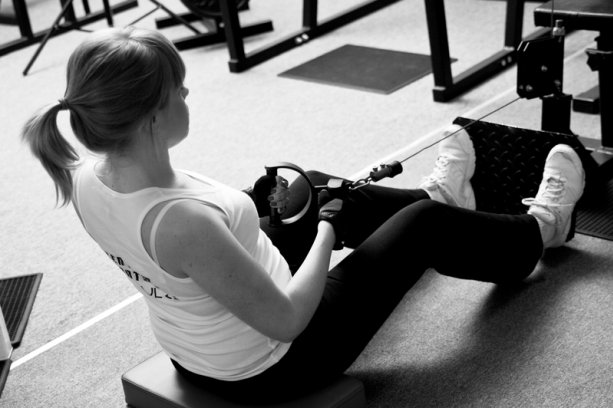 6th February 2013
Innovation in Textiles
| London
Just a short time after UK start up, MMT Textiles Ltd announced here on www.innovationintextiles.com that it had invented and patented a method of constructing bio-responsive fibres and yarns so that they react to humidity levels in a micro-climate, the London based company revealed this week that it is now close to bringing the technology to market.
The porosity of knitted, woven or non-woven fabrics incorporating the bio-responsive fibres, increases with high levels of humidity or wetness in the micro-climate, facilitating the release of moisture, or decreases in low level humidity or dry conditions, improving insulation.
This is referred to as 'the pine cone effect' and it is this effect that convinces the developers of the technology that they have something that is innovative, unique and desirable.
Inotek fibre brand owner MMT Textiles says that the new technology will enable manufacturers of items like sports clothing, base layers, underwear, socks and bedding fabrics to bring new products to market that improve the comfort of their customers by keeping them dryer for longer and getting them dry more quickly in extreme conditions.
Testing and validation
Academic, Dr Veronika Kapsali, co-founder of MMT Textiles is an expert in clothing comfort and biomimetic materials, and has developed the technology and a range of textiles using Inotek patented fibres, which have been tested and validated by the U.S. Army Natick Soldier Research, Development and Engineering Centre in Massachusetts.
"Everyone who has worked up a sweat at the gym or been stuck on a crowded underground train on a humid day will know the discomfort caused by damp clothes. The sensation is particularly evident when moving into a cold environment as frequently happens when you leave the gym on a cold evening or when leaving your train on your daily commute," says Stuart Ailion, Managing Director of MMT Textiles.
"Current smart textile systems aiming to reduce the discomfort caused by moving between hot and cold environments generally rely on temperature as a stimulus. However Dr Veronika Kapsali's research revealed that managing the impact of humidity itself is a much more effective trigger in reducing levels of discomfort. The breathability of Inotek textiles improves gradually from the first point of elevated relative humidity up to optimum performance at the point of saturation. The risk of sweat stained clothing is, therefore, dramatically reduced."
Adaptive technology
Inotek's adaptive technology is inspired by the botanical structure of pine cones which open and close in response to moisture levels. Conventional fibres swell as they absorb moisture, Stuart Ailion explains: "Wool expands by up to 30% of its original width when wet. This causes the yarn to swell, reducing the permeability of the textile structure."
"Inotek fibres do the complete opposite. As the textile begins to absorb moisture, the fibres start to close (mimicking the pine cone) and reduce in volume causing yarn to thin three-dimensionally in the cross-section. Microscopic air pockets are opened in the textile and this increases its breathability. In contrast to pure wool, an Inotek/wool blended yarn can reduce its thickness by up to 10% of its original width in damp conditions," Ailion claims, continuing:
"The reactive response to humidity is also reversible. Inotek fibres revert back to their original state in dry conditions, reducing air permeability and increasing insulation of the textile."
Dr Kapsali says: "The textile and fashion world is always looking for innovation and there is growing interest in the application of biological processes to make clothes more comfortable and practical. Ventilation is one area where we can learn much from successful adaptations in nature. Inotek fibre technology mimics the systems found in pine cones by responding to levels of humidity in the micro-climate. We call this the 'pine cone effect'".
According to MMT, Natick verified Inotek's performance during a series of tests on textiles developed with 100% Inotek yarn and various blends of Inotek with natural fibres such as Merino wool and other commercial fibres such as Tencel. All the tested samples are said to have displayed significantly improved air permeability at 98% relative humidity against the relevant test and control samples.
Development agreements
MMT Textiles is now taking Inotek technology to market and has development agreements in place with clothing brands, yarn producers and textile manufacturers including Burlington Worldwide, a global leader in performance synthetics.
Bill DiIanni, Director of Research & Development at Burlington Labs says: "Burlington Worldwide believes that the pursuit of technological innovation drives the development, production and marketing of better textiles for our customers. We believe that MMT's Inotek fibre technology will significantly benefit end-user comfort. We are currently in the process of developing a textile range in association with MMT and look forward to announcing further details in the near future."
Professor Sandy Black at the London College of Fashion is also excited by the development. "In an oversaturated consumer market, innovation is key to producing new holistic solutions that meet our needs and are of lasting benefit. The dream of multifunctional fabrics that respond to environmental conditions for greater comfort and wellbeing is brought a stage nearer by the development of Inotek."
Growing interest
Stuart Ailion, Managing Director of MMT Textiles Ltd expects this initial interest to grow and diversify into new sectors.
"The basic polymers we use to create Inotek fibres are readily available commercially. We have pioneered an engineering process that combines the polymers in such a way that the fibres adapt to micro-environmental conditions. This technology will have a significant impact on the comfort levels wearers can expect from Inotek textiles. It is totally unique, adaptive and inspired by nature."
"Our business model is based on licensing the technology and ensuring access to the bulk supply of fibres to companies who can produce textiles for a diverse range of applications that will benefit from the advanced management of their response to humidity. There are so many products which could benefit from Inotek. MMT can ensure the supply of spun fibres and processed yarns through our approved manufacturers to almost any requirement."
Ailion continues: "Obvious applications include a variety of clothing products such as sports and outdoor wear. There is also strong potential within non-clothing products including bedding, where more efficient moisture management would be of huge benefit to those suffering from night time hot flushes and wound dressing, where Inotek's unique breathable technology could control moisture levels beneath the dressing, enhancing comfort whilst offering the same level of protection from infection.
MMT Textiles was incorporated in 2009 and holds the international patent and IP rights for Inotek fibre based moisture management technology.
Further reading
Pine cone effect to be used in moisture management fabrics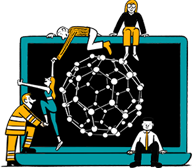 Business intelligence for the fibre, textiles and apparel industries: technologies, innovations, markets, investments, trade policy, sourcing, strategy...
Find out more