Smart Textiles
Intelligence for mission-critical cables and ropes
Data will deliver insights enabling fundamental changes to designs and operations to deliver cost reductions and improve safety.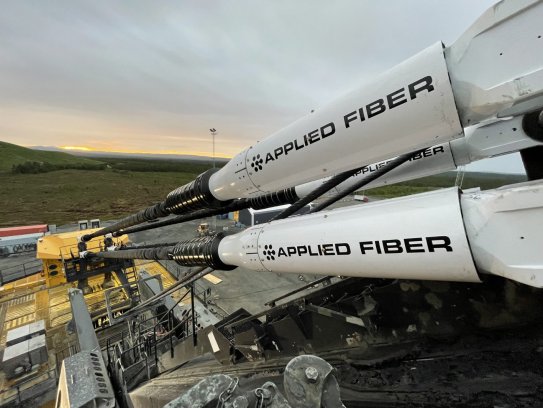 25th January 2023
Innovation in Textiles
| Havana, FL, USA
Applied Fiber, of Havana, Florida, is teaming up with Houston, Texas-based Knowix to bring intelligent terminations to the synthetic fibre cable and rope systems that are widely employed in lifting and construction across the mining, oil and gas industries, as well as in floating offshore wind and maritime vessel mooring applications.
Knowix is a leader in tension member digitization and will enable Applied Fiber to provide a comprehensive and reliable, digital Industrial Internet of Things (IioT) termination solution for the high-performance cable and rope systems.
The patented technologyof Knowix enables the collection of in-use data which in conjunction with proprietary software provides actionable insights which deliver measurement of real-time, in use conditions and asset status, location services, situational awareness data and system connectivity. This data can also be used to validate design models and support digital twins which are increasingly being used to model and optimise complex systems. The technology is highly modular and scalable which allows solutions to be tailored to market and end-user needs.
"We're excited to bring IoT to the tension member space as partners," said Richard Campbell, CEO of Applied Fiber. "We have seen the need to build reliable connected systems for some time, and our termination technology is only one piece of the puzzle. The increased use of data and analytics by our customers makes this the perfect time to reinforce our product offering."
"Our sensor and data technology is a natural fit for Applied Fiber's proven termination products," added Luis Padilla, CEO of Knowix. "Leveraging the power of IIoT and proprietary analytics, we help organisations make data-driven decisions that improve safety measures, reduce costs and track equipment in real-time from virtually anywhere."
The high-performance rope and cable space has minimal digital infrastructure despite widespread mission-critical use across many industries. While tension members are part of other heavily digitized systems, they remain a blind spot with limited innovation and solutions to deliver in-use data.
The partnership will address this major gap through intelligent terminations that will leverage the track record and reliability of Applied Fiber's socketing technology and Knowix sensor and analysis tools. The intelligent terminations will provide never-before seen insights that provide organisations with a whole new world of opportunities to make fundamental changes to designs and operations that deliver cost reductions, improve safety and maximize product life through insights from field data.
Applied Fiber's cable and rope sytems are made from high performance fibres including Spectra, Dyneema, Kevlar, Twaron, Technora, Vectran and Zylon. Its synthetic fibre cables are significantly lighter than steel with higher strength, dampening and fatigue life.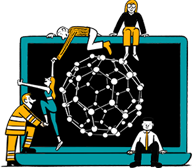 Business intelligence for the fibre, textiles and apparel industries: technologies, innovations, markets, investments, trade policy, sourcing, strategy...
Find out more