Smart Textiles
Kertak Nanotechnology invests in FibeRio Forcespinning technology
Kertak Nanotechnology, a leading manufacturer of ceramic nanofibers located in the Czech Republic, has invested in FibeRio Technology Corporation's new continuous nanofibre production system, the Cyclone FE 1.1 with Forcespinning technology. Kertak manufactures cutting edge ceramic nanofibers for a broad range of industries including batteries, fuel cells, catalysts, solar cells and high end cosmetics. "Ceramic nanofibers have been extensively researched and the o

12th December 2011
Innovation in Textiles
| McAllen, TX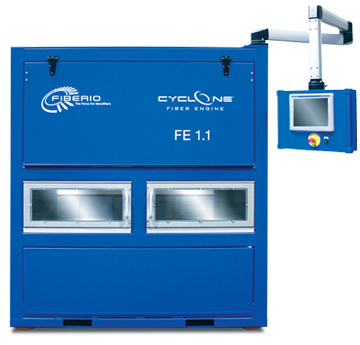 Kertak Nanotechnology, a leading manufacturer of ceramic nanofibers located in the Czech Republic, has invested in FibeRio Technology Corporation's new continuous nanofibre production system, the Cyclone FE 1.1 with Forcespinning technology.
Kertak manufactures cutting edge ceramic nanofibers for a broad range of industries including batteries, fuel cells, catalysts, solar cells and high end cosmetics.
"Ceramic nanofibers have been extensively researched and the outstanding properties have been heralded by advanced materials experts for quite some time. Commercialization, however, has been hampered by low yield and expensive manufacturing platforms," FibeRio said in a statement today.
"After an extensive comparative analysis of technologies from around the world, Kertak found that the Cyclone FE 1.1 with Forcespinning technology was the most cost effective and high output nanofibre equipment on the market," the company said.
Forcespinning technology uses centrifugal force to make fibres in the nanoscale, which is said to increase productivity by an order of magnitude at one quarter of the cost of other platforms such as electro spinning. Kertak intends to utilize the Cyclone FE 1.1 to combine their expertise in ceramic nanofibres with the high output of Forcespinning to provide their customers with advanced ceramic materials for end products that are both economically feasible and profitable.
"As a leader in ceramic nanofibres, we have been searching for a way to provide our customers with more cost effective products and to meet the rapidly increasing demand for this advanced material" said Kertak CEO Daniel Mozis.
"We are proud to now have that capability with the Cyclone FE 1.1, which has proven to overcome the previous limitations of electro spinning equipment and will enable our customers to utilize the properties of this media to make the most advanced ceramic nanofibre based products in the world."
The Cyclone FE 1.1 is the first industrial scale nanofibre production system to enable Forcespinning technology and is capable of both melt and solution spinning fibres, which is said to ncrease productivity and expand the range of materials that can be processed. FibeRio launched the FE 1.1 in November at the INDA Filtration 2011 conference in Chicago to much praise from industry, but the company insists that this is just the beginning.
"Now that we have scaled Forcespinning technology to industrial volumes, we will continue to ramp up both the size and output of our Cyclone FE product line" says FibeRio CEO Ellery Buchanan. He went on to say that, "FibeRio is committed to providing our customers with a manufacturing platform and high quality equipment that gives them a competitive advantage for years to come."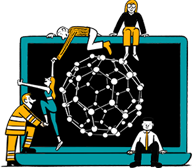 Business intelligence for the fibre, textiles and apparel industries: technologies, innovations, markets, investments, trade policy, sourcing, strategy...
Find out more