Smart Textiles
Litrax exhibits smart yarn technologies at ISPO Beijing
Litrax showcased the latest technology innovations that the company believes could change the future of functional garments, at ISPO Beijing last month.
16th February 2018
Innovation in Textiles
| Beijing
Litrax, a leading Swiss textile technology brand and a producer of functional polymer chips, yarn and textile technologies, showcased its latest technology innovations that the company believes could change the future of functional garments, at ISPO Beijing last month.
The company showed L2 Thermo, a fibre integrated warming technology that allows instant warming and insulation of +13°C infrared heat within 10 minutes, produced by the human body itself and accumulated by L2. The technology received Top 5 and Top 10 innovations awards at earlier ISPO shows, through fabric suppliers LMA and Sampaio Portugal, and is currently used by several brands in body wear, insulation and winter and ski wear.
Warming technology
L2 Thermo is available in dark (grey), light (silver) and off-white fibre and filament versions with slight temperature differences. Off-white still offers a +60% higher temperature compared to virgin polyester and is suitable for e-vehicles interior (ceiling, carpet, seats), to help reduce heating battery consumption by 30%.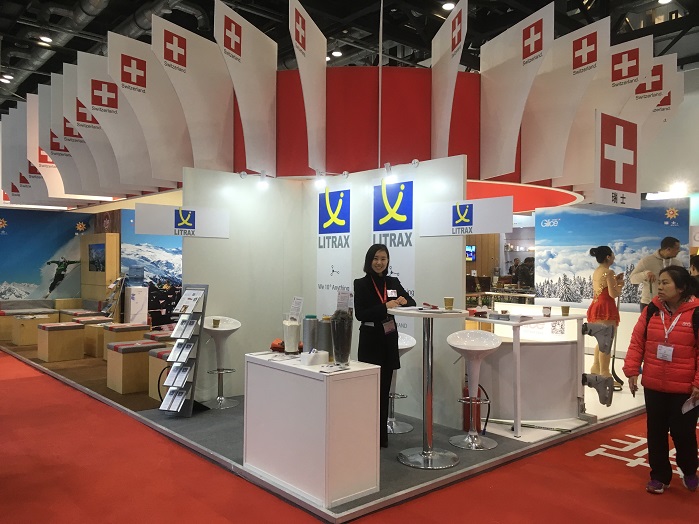 According to the company, the technology can warm up even with thinnest socks, and produces a +13°C temperature difference between virgin polyester and L2 Thermo polyester, according to a test conducted with identical black dyed virgin PET and black dyed L2 Thermo PET brushed fleece jackets. With thicker fabrics the temperature boosts go up to beyond +22°C. "Heating is generated by infrared, translational motion, human kinetic energy in application of the Stefan-Boltzmann law," the manufacturer explained.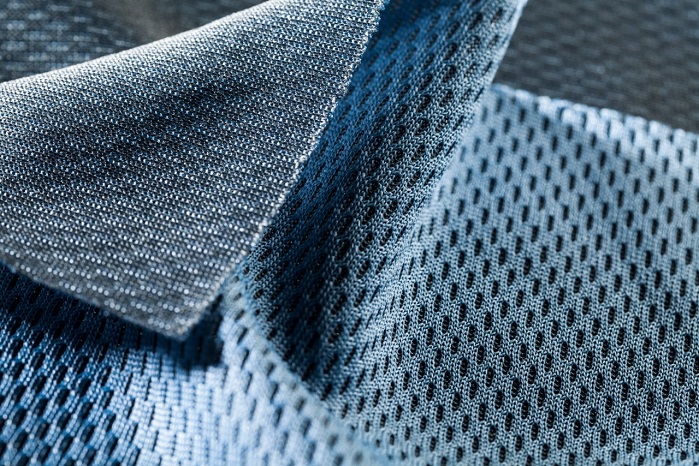 "We're planning a cabin design that allows full 15-18°C cabin heating with human infrared energy alone (at -30°C outside temp.). L2 can be used anywhere where heated textiles are applied," the company added. This year, Litrax is teaming up with Radici Group and Indorama for the global supply of L2 Thermo technology.
Electronic devices in textiles
"Another topic is the integration of electric and electronic devices in textiles, to enable interaction with the internet, telephony or medical care," the company explains." Main hurdles have been the low efficiency of conductive yarns due to poor washing cycles or carbon colours."
The company presented its solution with L14 Conductivity yarns: polymer filaments with finest Swiss made plasma coating of inert Ag/Ti (silver/titanium). The yarns are said to exhibit excellent conductivity properties, are washable and offer total textile flexibility.
Made from monofilaments or multifilaments of PET, PA6 or PP, the yarns can be used for embroidery, knitting or weaving. Applications start from sensing, lighting to other possible uses in both wearables, smart garments, sportswear, and smart home textiles. At the ISPO, the company presented some home textiles with L14 Conductivity yarns and LEDs.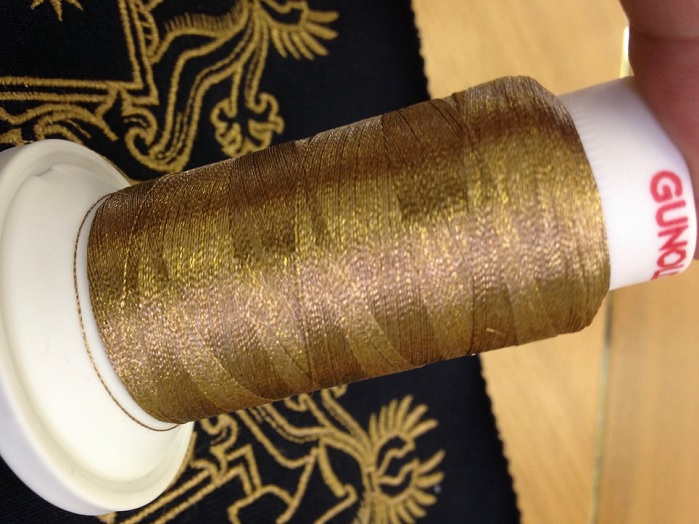 "Under normal conditions the comparison between L14 textile electrodes and conventional gel electrodes show no difference of signal strength making it suitable for finest currents in medical, signalling, sensing and lighting applications," the company said.
Flame retardant technology
Another hot topic at the fair was flame retardant technology without halogen. Litrax presented another novel technology, showing halogen-free L11 Flame Retardant technology for PA6 yarns in both off white and predyed versions with great LOI values. "Further, L11 carbonises fast and doesn't drip," according to the company's CEO Felix Stutz.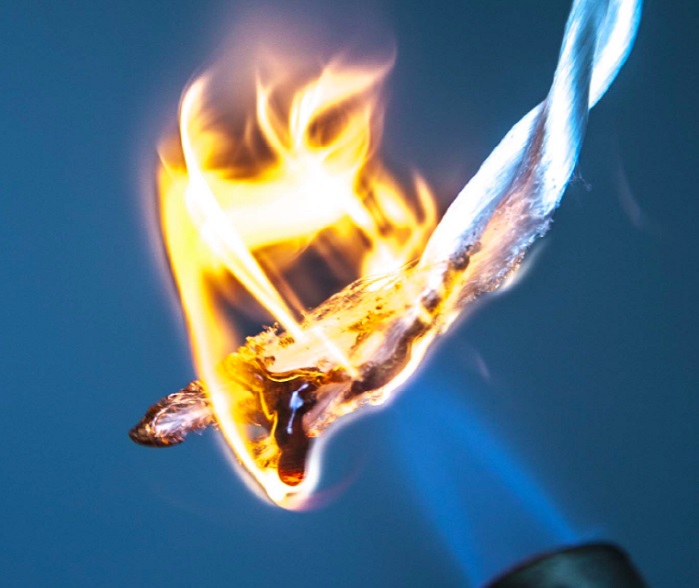 "The halogen-free element in L11 FR for PA6 is a critical element and received wide recognition by market leaders in fire-fighting textiles, protective wear, Formula 1, carpets (BCF) and home textiles," he said. "We are currently teaming up with the world's top five fibre and yarn producers to launch this technology in spring 2018. We are overwhelmed by the number of pre orders at this early time."
Environmentally conscious
Swiss Litrax provides advanced, innovative and environmentally conscious nano-particle technology for polymer chips, textile materials and consumer products in several industry and market sectors. "Our expertise and products enable industry partners to create new markets, increase competitive edge, become more profitable and outperform competition. We focus on thoughts that ultimately become engineered things," the company said.
"By continuous monitoring and improvement of our operations and selected alliances we ensure that Litrax products and services meet or exceed the most stringent customer requirements for innovation, function, quality and flexibility."
With extensive R&D support and distributed production capabilities, Litrax aims to offer innovative solutions to product development challenges against a backdrop of rapidly changing production, environmental and consumer requirements. Founded 2005 in Switzerland, with production facilities in Switzerland, EU, Thailand and China, Litrax moved its headquarters to Hong Kong in 2010 due to increasing demand in Asia. The company has offices in Switzerland, USA and China.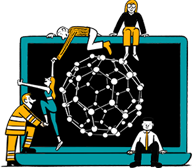 Business intelligence for the fibre, textiles and apparel industries: technologies, innovations, markets, investments, trade policy, sourcing, strategy...
Find out more