Smart Textiles
NanoHorizons and G. J. Littlewood Introduce SmartSilver permanent antimicrobial protection
NanoHorizons Inc., a leader in the creation of nanoscale antimicrobial performance additives for the textile, health care, and coatings and plastics industries, and G. J. Littlewood & Son, Inc., a Philadelphia-based commission specialty dye house, announced today a breakthrough application process to integrate NanoHorizons' SmartSilver  certified antimicrobial performance into technical fibres, including Nomex, Basofil, Kevlar, and Twaron. These f
20th November 2008
Innovation in Textiles
| State College, PA
NanoHorizons Inc., a leader in the creation of nanoscale antimicrobial performance additives for the textile, health care, and coatings and plastics industries, and G. J. Littlewood & Son, Inc., a Philadelphia-based commission specialty dye house, announced today a breakthrough application process to integrate NanoHorizons' SmartSilver certified antimicrobial performance into technical fibres, including Nomex, Basofil, Kevlar, and Twaron.
These fibres are used primarily for protective clothing such as bullet-proof vests and fire suits. SmartSilver is an Oeko-Tex approved, EPA registered antimicrobial performance brand that provides permanent, safe, and cost effective protection against odour and material degradation caused by bacteria.
"NanoHorizons' expertise in applied nanotechnology has created unique and effective antimicrobial nanoscale silver additives that bind to any fibre type at the molecular level," says Richard Littlewood, VP of G. J. Littlewood & Son, Inc. "After testing various antimicrobials, we can say without hesitation that for customers who want affordable, environmentally-sensitive, permanent antimicrobial protection, there is no better choice than SmartSilver."
Through Littlewood's proprietary methods, SmartSilver's nanoscale silver additives are evenly and completely dispersed in the dye bath. Because the process is so efficient, less additive is required resulting in superior performance at a lower cost versus other antimicrobial options. SmartSilver's nanotechnology also ensures that other performance additives, such as those for FR and wicking, are not compromised in any way so that finished textiles perform as specified. SmartSilver works as effectively for natural fibres as for synthetics.
"The combination of SmartSilver and Littlewood's dyeing and finishing expertise provides highly valued benefits for performance fabrics used in fire, military, and safety occupations," says James Delattre, VP Global Marketing at NanoHorizons Inc. "SmartSilver protects fabrics from odour build up and microbial damage and degradation. Fabrics made with SmartSilver enhanced fibres also require fewer washings which helps fabrics last longer and reduces the use of water and detergents. We look forward to working with Littlewood to introduce these remarkable fibres to the performance textile market."
Littlewood is also conducting R&D trials to apply SmartSilver to fibres used in air filtration systems to improve air quality and for the health care market targeting after-bandage applications used in minor post-surgery outpatient recovery.
More information about SmartSilver is available at www.SmartSilver.com. To learn more about G. J. Littlewood & Son, Inc., contact Richard Littlewood at [email protected] or visit www.LittlewoodDyers.com.
About NanoHorizons Inc.
NanoHorizons Inc. (www.nanohorizons.com) is a leader in the emerging, cutting-edge field of practical nanotechnology for a broad range of consumer, commercial, and industrial applications. The company's nanoscale silver antimicrobial additives, marketed globally to customers in the apparel, health care, and coatings and plastics industries under the SmartSilver brand, uniquely offer permanent, cost-effective bacterial control in a variety of products, including natural and synthetic fibers and fabrics. NanoHorizons' experienced team of scientists, engineers, and operational managers provide product research, design, and development, laboratory testing, manufacture, and customer technical and sales support. The company is privately held and headquartered in Penn State University's Innovation Park in State College, Pennsylvania.
About G. J. Littlewood & Son, Inc.
G. J. Littlewood & Son, Inc., (www.littlewooddyers.com), founded in 1869, is known throughout the textile industry for its creative innovation, its personal approach to customer-service, and its responsiveness. Littlewood's fibres are selected for textiles that go into protective apparel for industrial and public safety, military uniforms, biomedical fabrics, home furnishings, and other high performance fields. Littlewood's product line includes a wide range of fibre types, both natural and synthetic, and their environmentally-considerate production capabilities feature the latest in dyeing and color-control technologies. The company is headquartered in Philadelphia and is owned and managed by fourth and fifth generation Littlewood family members.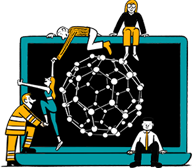 Business intelligence for the fibre, textiles and apparel industries: technologies, innovations, markets, investments, trade policy, sourcing, strategy...
Find out more