Smart Textiles
Nanotube-coated yarns for conductivity
Italian manufacturer worked with OCSiAl on the new development.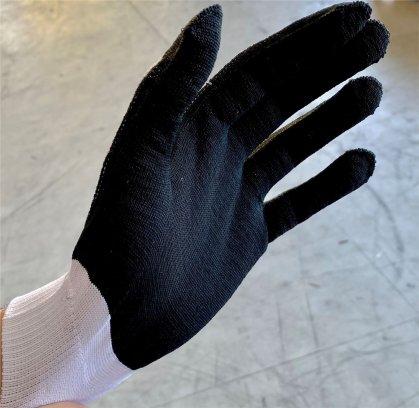 19th July 2022
Innovation in Textiles
| Italy
High demand for interactive electronic textiles has encouraged the Italian producer of technical-industrial yarns CoatYarn to expand with a new product range – thermoplastic polyurethane yarns enhanced with graphene nanotubes by OCSiAl.
This solution is widely applicable in various electrostatic-sensitive sectors such as healthcare, mining and oil and gas. One of the end market applications is electroconductive textile gloves with touch-screen functionality that can be used by the operators of machines.
Just 0.2% by weight of graphene nanotubes is enough to transfer unmatched electrical and thermal conductivity to the yarns, providing them with a volume resistivity of 104 Ohm per cm.
"Graphene nanotubes – used in the easy-to-process form of the pre-dispersed concentrate, Tuball Matrix 808 – result not only in stable and permanent conductivity but also, unlike standard additives, preserve textile resistance to abrasion, alkali, hydrolysis and microbial attack, as well as soft-skin feeling effect," said Shai Nathan, production and quality manager at CoatYarn.
The enhanced durability and reliability of the coating provides the foundations for developing safe and functional personal protective clothing, conveyor belts and textile bags. The flexible e-textiles with the ability to receive, store, and transmit data and signals can be considered sensors and be used in health care for measuring temperature, biopotentials, acoustic, ultrasound, pressure and radiation
"The new e-textile has a great potential for application in various spheres," said Phillippe Bichot, EMEA technical sales manager for coatings at OCSiAl Group. "The electroconductive network created by graphene nanotubes inside the fabric, for example, allows yarns to be heated, turning textiles into a promising multifunctional material for automotive and building interiors, and sportswear."
Luxembourg-based OCSiAl is the world's largest manufacturer of single wall carbon nanotubes and owns the only scalable technology that can synthesize them in industrial volumes. The properties of graphene nanotubes make them a universal additive with potential applications across up to 50% of global materials markets. OCSiAl already partners with more than 1,500 companies around the world.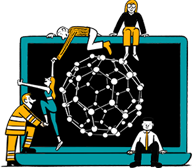 Business intelligence for the fibre, textiles and apparel industries: technologies, innovations, markets, investments, trade policy, sourcing, strategy...
Find out more