22nd August 2019, Campbell, CA
Nemo launches new adventure with Centric SMB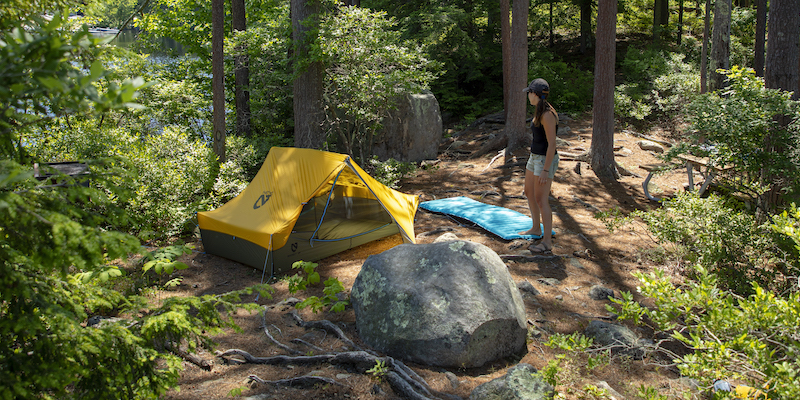 Nemo makes innovative tents, sleeping bags, sleeping pads, camp furniture and camp life gear. © Nemo
Nemo Equipment (Nemo), an award-winning designer of outdoor gear and accessories, has selected Centric Software's Product Lifecycle Management (PLM) solution for emerging enterprises Centric SMB. Centric Software provides innovative enterprise solutions to fashion, retail, footwear, outdoor, luxury and consumer goods companies to achieve strategic and operational digital transformation goals.
Founded in 2002, Nemo is based in New Hampshire and makes innovative, thoughtfully designed tents, sleeping bags, sleeping pads, camp furniture and camp life gear. In 2017, Nemo won REI's Vendor Partner of the Year Award and was ranked one of New Hampshire's top ten companies to work for by Business NH Magazine.
Nemo has grown by 25% annually in the last five years, bringing significant challenges. "We're a seasonal business like many Centric customers and our biggest challenge is synchronizing product development timelines with go-to-market," said Brent Merriam, COO at Nemo. "Achieving that with spreadsheets, emails and other disassociated tools became unwieldy. We needed a centralized database of information to build our product development calendars."
Following demos and reference calls with satisfied Centric PLM users in the outdoor industry, Nemo selected Centric's PLM solution for growing brands Centric SMB.
"We're really excited that Centric has a solution for small-to-medium businesses," said Mr Merriam. "Centric SMB is intuitive to use and because Centric is very experienced in outdoor, we speak the same language from a product development standpoint."
"The biggest initial impact will be having a single source of truth, with a materials library and Bill of Materials (BOM) library for current and historical product data. We'll be able to predict material order quantities more accurately, improve access to test data for the quality team and evaluate whether materials are meeting our sustainability goals."
"The Centric team has been very attentive and diligent, and we're looking forward to kicking off the implementation."
This article is also appears in...