Smart Textiles
Novocure presents novel anti-cancer hat for brain tumour patients
Of 315 patients who entered the trial, 43% of patients wearing the device in combination with the chemotherapy were alive two years later.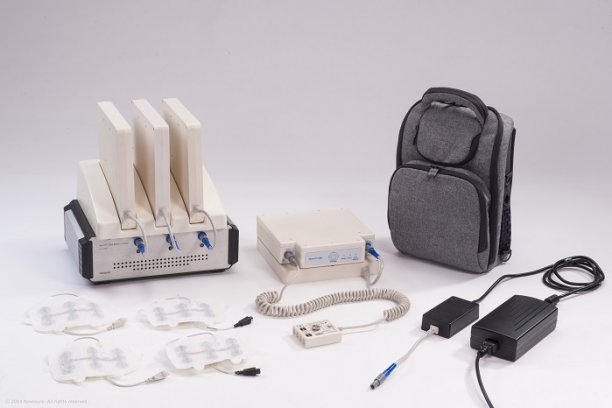 20th February 2015
Innovation in Textiles
| St. Helier
Novocure, a private Jersey Isle oncology company, has introduced a novel therapy for solid tumours in a form of an anti-cancer hat that has been shown to increase patients' chances of surviving two years by up to 50%.
The company has announced the termination of the clinical trial of its therapy for solid tumours called Tumor Treating Fields (TTFields), delivered by NovoTTF-100A hat, due to an early success at the interim analysis stage.
The latest data show that the hat in combination with standard-of-care temozolomide chemotherapy extended both progression-free survival (PFS) and overall survival (OS) compared to temozolomide alone in patients with newly diagnosed glioblastoma (GBM).
"These results are spectacular," commented Dr Roger Stupp, M.D., Director of the University Hospital Cancer Center at the University of Zurich, and EF-14 Principal Investigator. "A new standard of care for patients suffering from glioblastoma is born." Dr Stupp presented the recently acquired data at the Society for Neuro-Oncology (SNO) 2014 Annual Meeting in Miami, FL, last month.
Glioblastoma
Glioblastoma is the most common form of primary brain cancer with approximately 10,000 patients diagnosed each year in the US. Overall survival with standard of care temozolomide chemotherapy alone is approximately 15 months.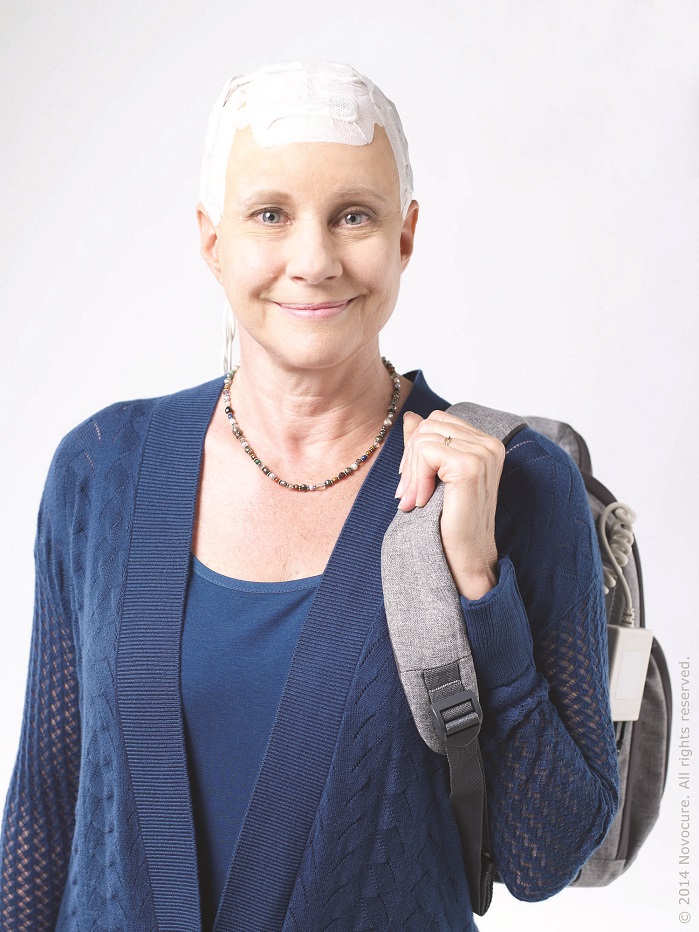 It is very difficult to treat glioblastoma due to several complicating factors. Firstly, the tumour cells are very resistant to conventional therapies, secondly, the brain is susceptible to damage due to conventional therapy, and thirdly, the brain has a very limited capacity to repair itself. As well as that, many drugs cannot cross the blood–brain barrier to act on the tumour.
NovoTTF-100A System
The NovoTTF-100A System is a portable, non-invasive medical device designed for continuous use by patients. In vitro and in vivo studies have shown that the NovoTTF-100A System slows and reverses tumour growth by inhibiting mitosis, the process by which cells divide and replicate.
The NovoTTF-100A System creates a low intensity, alternating electric field within a tumour that exerts physical forces on electrically charged cellular components, preventing the normal mitotic process and causing cancer cell death.
The NovoTTF-100A System is experimental for the treatment of newly diagnosed glioblastoma in the US and is so far limited by law to investigational use only. The system has received marketing approval in the US under the brand name Optune for recurrent GBM.
Effectiveness
Of 315 patients who entered the trial, 43% of patients wearing the device in combination with the chemotherapy were alive two years later, compared with 29% who used the temozolomide therapy only.
Patients treated with TTFields together with temozolomide also demonstrated a significant increase in progression free survival, as it took 7.1 months for tumours to regrow, compared with four months for the chemotherapy patients.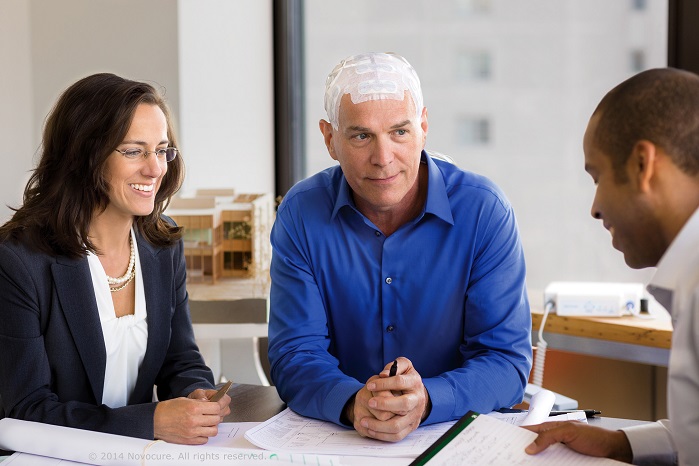 The median survival time from the time of diagnosis without any treatment is 3 months, but with treatment it may be from 1–2 years. Despite a poor prognosis, there is a small number of survivors who have been GBM free for more than 10–20 years.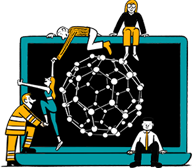 Business intelligence for the fibre, textiles and apparel industries: technologies, innovations, markets, investments, trade policy, sourcing, strategy...
Find out more