Smart Textiles
Optima-Life proves perfect fit for Vital Jacket
Vital Jacket HWM (Heart Wave Monitor), the intelligent t-shirt that can continuously monitor ECG and heart rate, is now exclusively available in the UK through Optima-life. The London based health and sports performance company has linked with Portuguese owners Biodevices3 and acquired the UK distribution rights. The arrival of the Vital Jacket marks a major step forward in vital signs monitoring, for the performance sport and health and fitness arenas, Optima-life s

2nd April 2009
Innovation in Textiles
| London
Vital Jacket HWM (Heart Wave Monitor), the intelligent t-shirt that can continuously monitor ECG and heart rate, is now exclusively available in the UK through Optima-life. The London based health and sports performance company has linked with Portuguese owners Biodevices3 and acquired the UK distribution rights.
The arrival of the Vital Jacket marks a major step forward in vital signs monitoring, for the performance sport and health and fitness arenas, Optima-life says.
Linking textiles and micro-electronics, the Vital Jacket transforms ECG monitoring equipment by incorporating the vital technology into a wearable t-shirt. Attached to the shirt is a lightweight measuring unit with a Secure Digital (SD) memory card which is small enough to fit in the palm of the hand and sits, unobtrusively, in a pocket in the shirt.
Optima-life says that the result is a mobile device that takes away the need to be hooked up to stationary ECG equipment and endless wires, providing freedom of movement and new monitoring capabilities.
Professor Greg Whyte, Director of the CRY Centre for Sports Cardiology at the Olympic Medical Institute and Technical Consultant to Optima-life sees Vital Jacket fulfilling a number of roles in the sporting arena. He said:
"While heart rate monitoring is fairly standard in elite sport, the Vital Jacket takes it to the next level by providing ECG data. The t-shirt format is a major breakthrough as athletes will have freedom of movement while being monitored. Testing an athlete for example on a treadmill becomes much easier with Vital Jacket. Data is collected in real time on the SD memory card and sent to a lap top using Bluetooth, without the hassle of big machines and wires."
"The t-shirt can also be worn in training and data can be reviewed retrospectively. So not only are you now able to test under laboratory conditions you can test athletes in the performance arena. Vital Jacket allows for a much closer look at the heart and how it is functioning."
Luis Meireles, Chief Executive of Biodevices feels optima-life provides the perfect partner for Vital Jacket. He said:
"It has been important for us to find an innovative company in the UK that has both knowledge and expertise, but also a creative vision. Simon Shepard and the optima-life team are already doing some impressive work in the health arena using Firstbeat technology. Vital Jacket is compatible with Firstbeat so the combined data we can produce will be groundbreaking for monitoring the heart and health. The combination will, without doubt, give the most comprehensive physiological view of an athlete that is currently available."
Vital Jacket HWM is a heartwave monitor that can continuously store up to 72 hours of heart rate data. Technical Specification:
- Connectivity : Bluetooth
- Memory :SD Card 1GB
- Battery: 72h of maximum autonomy
http://www.vitaljacket.com
Optima-life
Optima-life provides technology based solutions for optimising health, performance and recovery in business, sport and everyday life. The team comprises of highly experienced sport and healthcare professionals who have worked in elite sport, occupational health and both private and mainstream healthcare sectors.
Biodevices, S.A.,
Biodevices, S.A., is as a spin-off from IEETA (Institute of Electronics and Telematics Engineering of Aveiro / University of Aveiro) with the mission of developing, commercialize and export biomedical engineering solutions for diagnosis and monitoring support.
The Biodevices team includes specialists from different areas of engineering, health and biotechnology and the strong relationship between Biodevices SA and IEETA , give Biodevices the conditions to achieve extremely high technological levels, and the commitment for the continuous development of current and future products.
Greg Whyte
Greg Whyte is Professor of Applied Sport and Exercise Science at the Research Institute for Sport + Exercise Science, Liverpool John Moores University and he is also Director of the CRY Centre for Sports Cardiology, at the Olympic Medical Institute, Northwick Park; the first dedicated centre for sports cardiology in the world.
He has held Director of Research roles at the British Olympic Medical Unit at the British Olympic Association, the English Institute of Sport, The Irish Institute of Sport and he is a member of the advisory panel for the English Commonwealth Games Team.
The 7 times British Modern Pentathlete champion competed in 2 Olympic Games, (Barcelona and Atlanta) 10 World Championships and 6 European Championships and won a Silver medal at the World Championships in 1984 and a Bronze at the Europeans in 1991.
He has been much acclaimed for training David Walliams for his Cross Channel Swim for Comic Relief and more recently putting One Show presenter Adrian Chiles and footballing legend Alan Shearer through their paces, as they prepared for their 335 mile Sport Relief bike ride from Newcastle to London. And more recently he has trained the All-star Comic Relief team which has successfully climbed Mount Kilimanjaro. Greg made the climb with the team advising and supporting en route.
Simon Shepard
Simon Shepard is Chief Executive Officer of optima-life. A Chartered Physiotherapist by training, Simon has worked in professional sport since 1991, primarily with Middlesex CCC and The MCC and has also supplied therapy for The London Towers basketball team, The All England Badminton Championships and television shows such as World's Strongest Man, Superstars and Gladiators. In 1992 Simon started Chancery Lane Physiotherapy (now known as Central Health) and has seen the facility grow into a leading clinic in The City of London. Simon also manages the therapy input at The Hospital of St John and St Elizabeth for the past 6 years.
Firstbeat Technologies
Firstbeat Technologies is a spin out company from the KIHU Olympic Institute and the University of Jyväskkylä. With over 20 years research experience behind them, Firstbeat has develops and produces advanced heart rate analysis solutions for personalised physiological monitoring in sport, fitness, health and preventative medicine.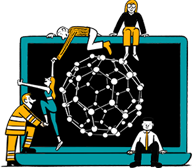 Business intelligence for the fibre, textiles and apparel industries: technologies, innovations, markets, investments, trade policy, sourcing, strategy...
Find out more