Smart Textiles
Plasma partnership to advance nonwovens and technical textiles
The Institute of Environmental and Human Health (TIEHH) at Texas Tech University has announced it will partner Enercon Industries Corp. to combine each organization's expertise to develop technology to advance the functionality of nonwovens and technical textiles. Seshadri Ramkumar, an Associate Professor in the Nonwovens and Advanced Materials Laboratory of TIEHH, said: "The partnership seeks to explore the opportunities of commercializing atmospheric plasma

9th February 2009
Innovation in Textiles
| Texas
The Institute of Environmental and Human Health (TIEHH) at Texas Tech University has announced it will partner Enercon Industries Corp. to combine each organization's expertise to develop technology to advance the functionality of nonwovens and technical textiles.
Seshadri Ramkumar, an Associate Professor in the Nonwovens and Advanced Materials Laboratory of TIEHH, said: "The partnership seeks to explore the opportunities of commercializing atmospheric plasma technology in the nonwovens and specialty fabrics industry to make apparel-grade nonwovens and other value-added fabrics, such as liquid-repellant fabrics and breathable protective fabrics."
"Plasma technology is a surface modification treatment technique using gasses for the nonwoven and technical textile industry to modify the surface of the materials. This makes it suitable for various applications, such as making a fabric more or less absorbent", Ramkumar said. Before, this treatment could be carried out only at low pressure, which was not feasible commercially in the industry. Recently, atmospheric pressure plasma technology was developed in which the plasma treatment could be achieved in normal atmospheric pressure.
"We are very excited at the possibilities of working with Enercon", Ramkumar said. "Initial lab trials indicate that Enercons atmospheric plasma technology improves nonwoven fabrics' breathability by as much as 95 percent, which is a welcoming result for exploring atmospheric plasma for a number of value-added applications."
Rory Wolf, Enercons vice president of business development, said his corporation has pioneered the use of atmospheric plasma in a number of industries including textiles during the last decade.
"Success with enhancing the wettability and dyeability of textiles is well-proven," Wolf said. "Texas Techs leading-edge material expertise will allow us to apply and advance our technology for even greater surface functionality of industrial fabrics."
Texas Techs Nonwovens and Advanced Materials Laboratory at TIEHH focuses on fundamental and applied research activities to develop sophisticated materials that help with improving human health and the environment. Most recently, a non-particulate nonwoven decontamination wipe which has applications in military and homeland security came out of TIEHHs nonwoven research.
Enercon Industries Corporation, headquartered in Menomonee Falls, Wis., is a major manufacturer of equipment for the plastics and packaging industries. The company supplies custom built bare-roll, covered-roll and universal roll corona treating systems, atmospheric plasma treating systems, 3-D surface treaters, and 3-D plasma treaters for the plastics and rubber industries.
CONTACT: Seshadri Ramkumar, associate professor, The Institute of Environmental and Human Health at Texas Tech University, (806) 445-1925 or [email protected]; Rory A. Wolf, vice president of business development; technology manager - Atmospheric Plasma & Flame Systems, Enercon Industries Corp., (262) 250-3163 or [email protected].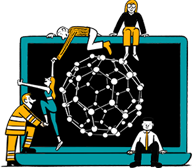 Business intelligence for the fibre, textiles and apparel industries: technologies, innovations, markets, investments, trade policy, sourcing, strategy...
Find out more