Smart Textiles
Printed sensors take the lead in e-textiles
Eliminating all wires for substrates with circuits that are thin, light, stretchable, cost effective, washable and comfortable.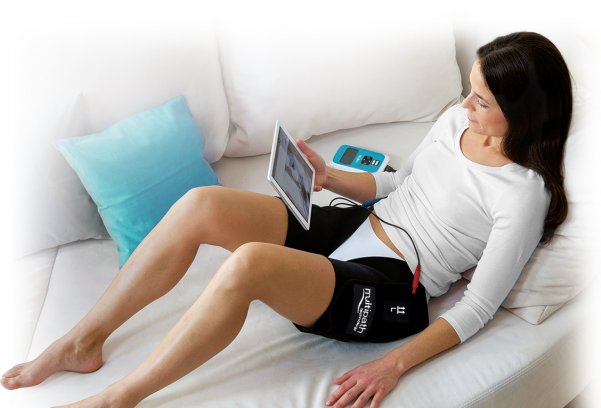 5th December 2022
Innovation in Textiles
| Barnsley, United Kingdom
Since 2018 Conductive Transfers, based in Barnsley, UK, has manufactured and supplied over 150,000 printed circuits for the Innovo FDA and CE-approved medical smart garment, making it probably the most successful such product to date.
Innovo smart shorts made from stretchable fabric are used to treat urinary incontinence – a stigmatising condition that impacts one in three women worldwide, with a profoundly negative impact on the quality and enjoyment of life.
Atlantic Therapeutics, based in Galway, Ireland, has established the Innovo brand as the leading innovation in non-invasive, wearable neuromuscular electrical stimulation. The pants act to strengthen the pelvic floor and thereby treat the underlying cause of bladder weakness.
Today, the market for disposable products to manage this life-limiting condition, such as pads and liners, is growing significantly worldwide but such non-curative, symptom-masking solutions carry a significant lifetime cost and are environmentally unsustainable.
The electrode circuits used in Innovo are screen printed using a patented process of Conductive Transfers that eliminates all wires and substrates, resulting in circuits that are thin, light, stretchable, cost effective, washable and comfortable for the wearer.
The company is currently working with many other medtech businesses and researchers globally to bring new medical smart garments with valuable sensing and treatment technologies to market.
Automotive
At the recent 2022 Automotive Interiors Expo in Suttgart, Germany, Conductive Transfers meanwhile showcased a range of advanced, printable electronics solutions which can contribute to lightweighting, efficiency and the ever greater integration of functionality for automotive engineers.
"The company's printable seat heating elements use a positive temperature coefficient ink, which means it is self-regulating," explained the company's commercial director, Mark Catchpole. "We have also put a reflective layer into the stack of ink, with the whole element just 0.1mm thick."
The element is printed onto a transfer sheet, which can then be heat pressed onto the seat material before the transfer is peeled off. The use of a reflective layer makes the heating element highly efficient, with its effect felt in a matter of seconds once turned on.
"It is thin, light and very cost-effective," said Catchpole.
The company had a thermal camera set up on its booth in Suttgart to visualise the rapid heating in action.
The company also displayed its latest printable sensor, available with both capacitive and resistive functions and developed in cooperation with Quantum Technology Super Sensors which incorporate sensing elements within the printing stack.
The potential use cases in interior applications are endless, and Conductive Transfers used a steering wheel with sensors applied to show how they can be used for HOD (hands-on driving) detection as part of ADAS integration.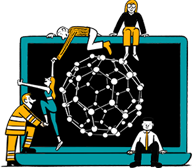 Business intelligence for the fibre, textiles and apparel industries: technologies, innovations, markets, investments, trade policy, sourcing, strategy...
Find out more