Smart Textiles
Researchers to develop fabric based antenna technology
Loughborough University is to lead a three-year collaborative project with neighbouring Nottingham Trent University to develop a new type of fabric based antenna technology that can overcome problems currently encountered by the military, search and rescue teams and the emergency services. The groundbreaking project aims to produce a fabric antenna and associated electronics, which could be integrated into a wearer's uniform. Traditional monopole antenn
16th December 2010
Innovation in Textiles
| Loughborough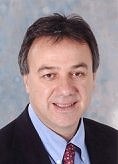 Loughborough University is to lead a three-year collaborative project with neighbouring Nottingham Trent University to develop a new type of fabric based antenna technology that can overcome problems currently encountered by the military, search and rescue teams and the emergency services.
The groundbreaking project aims to produce a fabric antenna and associated electronics, which could be integrated into a wearer's uniform. Traditional monopole antennae are said to be bulky, heavy and prone to breaking and they can also attract unwanted attention during covert and security operations. The researchers say that in contrast, the new design will be small, lightweight, flexible and weather resistant.
Wireless Communication Research Group
Professor Yiannis Vardaxoglou of Loughborough University's Wireless Communication Research Group, who is leading the project, comments:
"We are aiming to produce a viable demonstrator with our prototype fabric antenna which can be integrated into clothing. Initially, the team will be focussing on the radio communications applications ensuring the antenna can be manufactured in a cost effective way. We hope to integrate it into uniforms perhaps as part of an emblem or logo, and it will need to be capable of operating at megahertz frequencies."
The Wireless Communication Research Group at Loughborough University has research interests in all aspects of modern communication systems and the processing to support them. The group is said to have strong industrial links and is supported by state-of-the-art test and measurement facilities.
Centre for Research in Advanced Textiles (CReATe)

Nottingham Trent University will be contributing specialist knowledge on the design, properties and performance of textile materials, under the leadership of Professor Tilak Dias. Professor Dias, who is based within Nottingham Trent University's School of Art and Design, said: "The knowledge created within this project will advance and accelerate the developments in electronically active and smart textiles."
Professor Dias leads the Centre for Research in Advanced Textiles (CReATe). CReATe brings together research relating to fibre materials in a range of manifestations, from the development of electro-active materials with advanced functionality to work relating to the history of Nottingham's textile heritage. Drawing on a whole range of skills, knowledge and expertise available in the School of Art and Design, its cross-disciplinary capability means it can research problems that would otherwise be intractable and understand complex phenomena that are fundamental to textiles and their applications in fashion, art, craft, medicine and smart materials.
Industrial partners
As part of the research the two universities will be accessing the expertise of several industrial partners who are interested in the manufacturing and commercial potential of the technology. Loughborough University spinout company Antrum Ltd, experts in the commercialisation of wireless communications research, will be exploring new applications and Coventry based hi-tech company Advanced Therapeutic Materials (ATM) will be providing advice on innovative fabrics and conductive yarns. ATM is related to Cash's, a global specialist in woven and printed labels, woven barcodes, tagging and other specialist identification and security products.
Exploring applications in Defence and Search & Rescue
Defence Marine Systems Ltd (DMS) will be providing insights into applications in Defence and in the Search & Rescue sector. DMS is said to be a specialist business with unique experience and contacts in the '406 MHz' beacon manufacturing community and has expertise in the development and manufacture of life saving Locator Beacons. DMS is a direct contractor with the UK Ministry of Defence and is engaged with manufacturers producing personal locator beacons, emergency location transmitters and submarine locator beacons.
Project funding
The £400,000 project is being funded by a grant from the Innovative Electronics Manufacturing Research Centre (IeMRC). The IeMRC is one of 16 Innovative Manufacturing Research Centres set up and supported by the Engineering and Physical Sciences Research Council (EPSRC) focussing on the manufacturing sector. The vision of IeMRC is to be the UK's internationally recognised provider of world-class electronics manufacturing research. The IeMRC says it focuses on sustaining and growing high value manufacturing in the UK by delivering innovative and exploitable new technologies through its highly skilled people and by providing strategic value to the electronics industry.
Over the next three years the project team would welcome additional input from companies or individuals who are keen to explore new applications or markets for the antenna technology or from others currently working in the field who wish to explore collaboration opportunities.
For further details please contact Professor Vardaxoglou on 01509 227001 or email [email protected]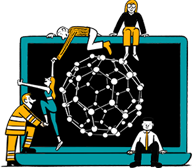 Business intelligence for the fibre, textiles and apparel industries: technologies, innovations, markets, investments, trade policy, sourcing, strategy...
Find out more