Smart Textiles
Researchers to develop MRSA resistant textiles in EU project
Hospitals and other healthcare facilities house Staphylococcus aureus bacteria that trigger MRSA (methicillin-resistant Staphylococcus aureus) infections. The problem is that not only is MRSA resistant to antibiotics, but it can also be fatal. A team of European researchers is ready to tackle the problem by finding ways to reduce MRSA infection rates in hospitals worldwide. The project is supported by the EU under the Seventh Framework Research Programme with E

19th January 2009
Innovation in Textiles
| Brussels
Hospitals and other healthcare facilities house Staphylococcus aureus bacteria that trigger MRSA (methicillin-resistant Staphylococcus aureus) infections. The problem is that not only is MRSA resistant to antibiotics, but it can also be fatal. A team of European researchers is ready to tackle the problem by finding ways to reduce MRSA infection rates in hospitals worldwide. The project is supported by the EU under the Seventh Framework Research Programme with EUR 5 million in funding.
'The spread of drug-resistant germs such as MRSA is a major public health concern,' explained Dr Tofail Syed from the University of Limerick. 'A significant element of the MRSA problem arises from the use of conventional textiles such as hospital gowns, curtains, beddings and pillow covers. As a result, hospital sterility has been a major concern in countries like Ireland, Germany and Belgium.'
The group will tackle this problem by using nanotechnology to develop MRSA resistant textiles that are self- sterilising and developed to kill bacteria. In this way, hospitals have a means of fighting bacterial infection.
Experts believe that drug-resistant microbes like MRSA cause infections in 1 in 10 people in European hospitals. Each year more than 3 million people in the EU develop hospital-based infections, and around 50 000 patients die from them.
'In southern and western Europe, over 40% of hospitals have significant problems with the MRSA super bug,' Professor Syed noted. 'We are confident of redressing this statistic through our research and development of MRSA resistant textiles.'
Besides targeting MRSA resistant textile development, the three-year project is spotlighting three other areas of European healthcare affecting life quality, plaque-resistant cardiovascular stents (metal structures that are placed on the inside of blocked arteries), urinary stents that cause less stone formation and bone implants that heal faster.
'The project addresses four major areas of European healthcare that affect the quality of life of European citizens and cost European states considerable amounts of money,' commented Mr Liam Brown, head of Research Support at the University of Limerick. 'In particular, cardiovascular disease is the cause of half of deaths in Europe, accounting for in excess of 2 million deaths per year. Arterial thrombosis contributes significantly and the project will directly address this issue.'
The University of Limerick will lead European agencies and enterprises in this project. 'The awarding of the EUR 5 million contract to the University of Limerick is a testament of Ireland's role as a leading R&D centre for the worldwide biomedical sector,' underlined Dr Edmond Magner, head of the Materials and Surface Science Institute (MSSI) at the University of Limerick.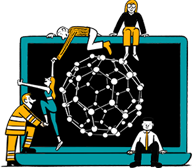 Business intelligence for the fibre, textiles and apparel industries: technologies, innovations, markets, investments, trade policy, sourcing, strategy...
Find out more