Smart Textiles
Tamicare targets wearables market with 3D printed smart textiles
The company has spent the past decade developing and patenting a unique system to mass produce 3D printed textiles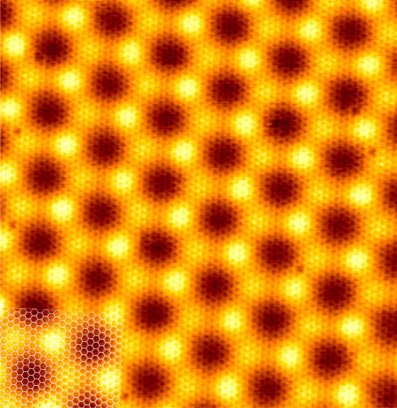 22nd December 2015
Innovation in Textiles
| Manchester
Manchester, United Kingdom based Tamicare has spent the past decade developing and patenting a unique system to mass produce 3D printed textiles, and its first production line, capable of producing up to three million items a year, has just gone into operation. The system is said to virtually eliminates waste, and uses environmentally friendly recyclable materials.
Founder and CEO Tamar Giloh explains "Our Cosyflex production system allows 3D printing to be used for mass production for the first time ever. Instead of creating items one at a time, Cosyflex enables high volume high density production from a small footprint at costs far below traditional manufacturing processes."
The company is already attracting attention from major brands who like the idea of being able to print an entire garment or shoe upper in a single process. CTO and co–inventor of the technology Ehud Giloh explains: "Sports shoes can require over a hundred individual operations during manufacturing, but Cosyflex reduces this to three. The same is true for many other complex designs. This allows companies to produce in one location what previously required a complex global supply chain."
After signing a multi million-dollar agreement with a major sportswear brand the company is now setting its sights on the wearables market. Many current smart textile applications require conductive fibres to be woven or knitted into the material or applied to the surface of a finished garment. Cosyflex allows sensors and wiring to be printed along with the the rest of the garment in a single process. This helps realise a long held dream in the world of smart textiles, where the garment is the device, the company says.
To assist with this effort Tamicare is working with technology entrepreneur Tim Harper whose background in graphene, smart textiles and medical devices is helping Tamicare open up new markets. Initial work on printing graphene has shown that it is a highly promising material for applications ranging from medical and fitness monitoring through to smart bandages, the partners report. "The Cosyflex system builds a garment layer by layer. Any one of those layers can be textile, polymer, latex or printed electronics allowing us complete freedom in the way we design smart textiles," Tim Harper comment.
The addition of graphene inks to the manufacturing process enables the creation of smart textiles and wearable electronics allowing the company to address new and emerging markets in fashion and health. The incorporation of graphene into polymers also allows the creation of high strength lightweight materials by strengthening the entire product or certain sections, with applications in footwear and personal protection equipment.
Tamicare was founded in 2001 by Tamar and Ehud Giloh, together with a group of enthusiastic and experienced entrepreneurs, to develop and commercialise a unique 3D printed textile, Cosyflex. The first two patents for Cosyflex were granted in 2005.
Tamicare Limited aims to become a global leader in mass production additive manufacturing (3D printing) of textiles and nonwoven materials, enabling a potential multi billion-dollar market for licenses in: branded athletic footwear, advanced wound care, smart textiles, hygiene, activewear, lingerie, automotive and more.
Tamicare's proprietary Cosyflex production technology represents a disruptive change in textile and garment production. The Cosyflex production technology comprises a broad family of technologies, related derivative products and enabling technologies – all protected by global patents. The Cosyflex production technology is expected to be licensed to major brands and market leaders enabling them to benefit from first mover advantage in applying this technology.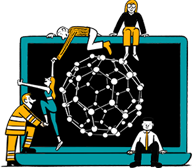 Business intelligence for the fibre, textiles and apparel industries: technologies, innovations, markets, investments, trade policy, sourcing, strategy...
Find out more