Fibres/​Yarns/​Fabrics
Techtextil to present high-tech textiles for medical applications
Trade fair visitors involved in the medical and health-care business can look forward to a range of new fibre-based research findings.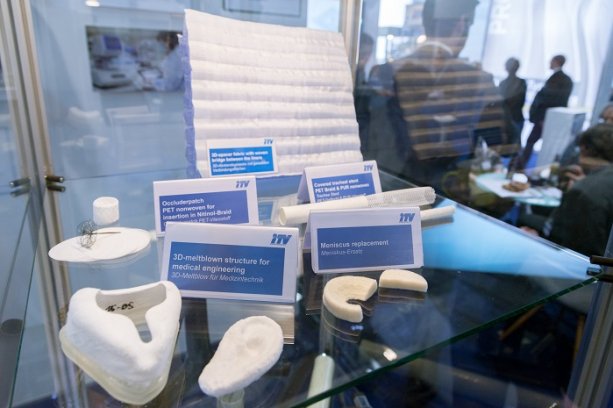 29th March 2017
Innovation in Textiles
| Frankfurt
Ever since the invention of sticking plaster, plaster casts and operating-theatre apparel, the textile industry has made an important contribution to the healthcare business. From the dialogue that has gone on between the two sectors, we can, in future, expect high-tech "replacement parts", rehabilitation technology, and functional textiles with built-in, self-activating emergency alarms for the elderly.
The increased interconnection between these fields will be demonstrated at Techtextil, the leading international trade fair for technical textiles and nonwovens, which will be held from 9-12 May in Frankfurt. Expectations are high for new fibre-based products that can be used in medical treatments and therapeutic care, on the one hand, and for revenue potential, on the other, organisers report.
Trade and professional visitors involved in the medical and health-care business can look forward to a range of new fibre-based research findings, together with the solutions that derive from them, in the Medtech section at Techtextil. Areas of application include hospitals, rehabilitation and care institutions and / or the care of the elderly in their homes.
Potential for high-tech fibres in 2020
In terms of the medical and healthcare business, fibres are becoming an increasingly important focus for German textile research. Current development projects are showing that models to be found in the world of plants and animals are not only being replicated in the laboratory, but, in joint work with other research disciplines, clinics and industry, they are laying the groundwork for new operative possibilities.
"First and foremost, the human body will tolerate fibres and they will have adaptable properties in terms of rigidity and resorbability. Some of them will be new types of product, covering implants and therapeutic aids that can be individually adjusted to suit the individual patient," said Dr Klaus Jansen from 'Forschungskuratorium Textil', the umbrella brand for German textile research.
Medical textiles
Things that have, for the most part, not yet progressed beyond the laboratory stage at textile research establishments in Dresden, Aachen and around Stuttgart, will, in just a few years, undoubtedly find their way into clinical practice, organisers report.
Examples here might be textile dressings with built-in sensors, new kinds of bronchial stent and portable artificial lungs with core elements made from textiles. Fibre-based innovations are of huge importance for an ageing generation – above all, in situations where clothing with smart-textile components can measure vital parameters and environmental influences and channel the data in the right direction.
Permanent healing signals from the wound
Three research institutes – the Institute of Textile Machinery and High-Performance Materials Technology (ITM) and the Institute of Solid State Electronics (IFE) at the Technical University of Dresden, as well as the Textile Research Institute for Thuringia-Vogtland (TITV) in Greiz – have developed miniaturised, textile-based sensors for the continuous monitoring of chronic wounds and demonstrated their efficacy. It is hoped that they will make it possible to record complex physiologically and chemically relevant factors.
As part of an initial research project, embroidery techniques were used to create modular networks of sensors applied to textile and non-textile substrates. The modular networks were then connected to create functional monitoring systems. Textile-based sensoric networks like this can be incorporated in dressings around wounds, so as to record real-time physiological parameters, providing objective data that might indicate any disruption to the healing process. Such continuous monitoring, say the researchers, also makes it possible to gain a better understanding of the relationship between the relevant parameters surrounding the wound.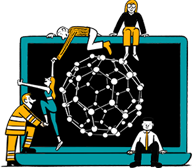 Business intelligence for the fibre, textiles and apparel industries: technologies, innovations, markets, investments, trade policy, sourcing, strategy...
Find out more